House Rep Slams U.N. After Cuba Succeeds N. Korea at Helm of Nuclear Panel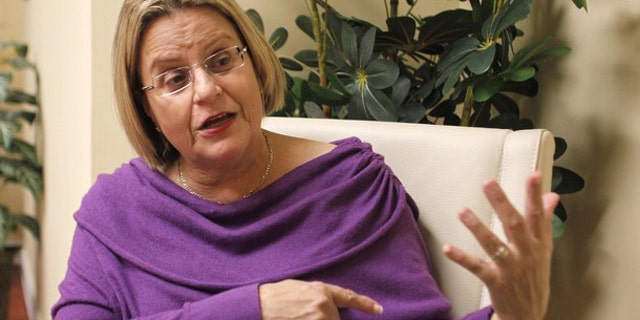 A top House lawmaker ridiculed the United Nations after Cuba assumed the rotating presidency of a nuclear arms control panel, replacing North Korea at the helm of the group.
Cuba succeeded North Korea on the 65-member U.N. Disarmament Conference in Geneva.
"It's hard to fathom a more ludicrous image than Kim Jong Il passing the chair of the Conference on Disarmament to the Castro brothers, but that's what passes for change at the U.N.," said Rep. Ileana Ros-Lehtinen, R-Fla., chairwoman of the House Foreign Affairs Committee.
U.N. watchdogs were outraged when North Korea took the helm earlier this year despite its breaches of arms embargoes and threats to expand its own nuclear program.
Ros-Lehtinen expressed concern that Cuba would "exploit" its new position to "distract from the increasing threat of proliferation posed by its allies Iran, North Korea and Syria." She called for new "membership and leadership standards" for U.N. organizations.
"There is simply too much at stake to allow the likes of North Korea and Cuba to be at the helm of arms control bodies, or to allow human rights abusers to serve on the Human Rights Council, as Cuba, China, and Russia do, and as Libya did until recently," she said in a statement. The lawmaker is pushing a bill in Congress to condition U.S. funding for the United Nations on reforms.