House panel to hold hearing on financially troubled Fisker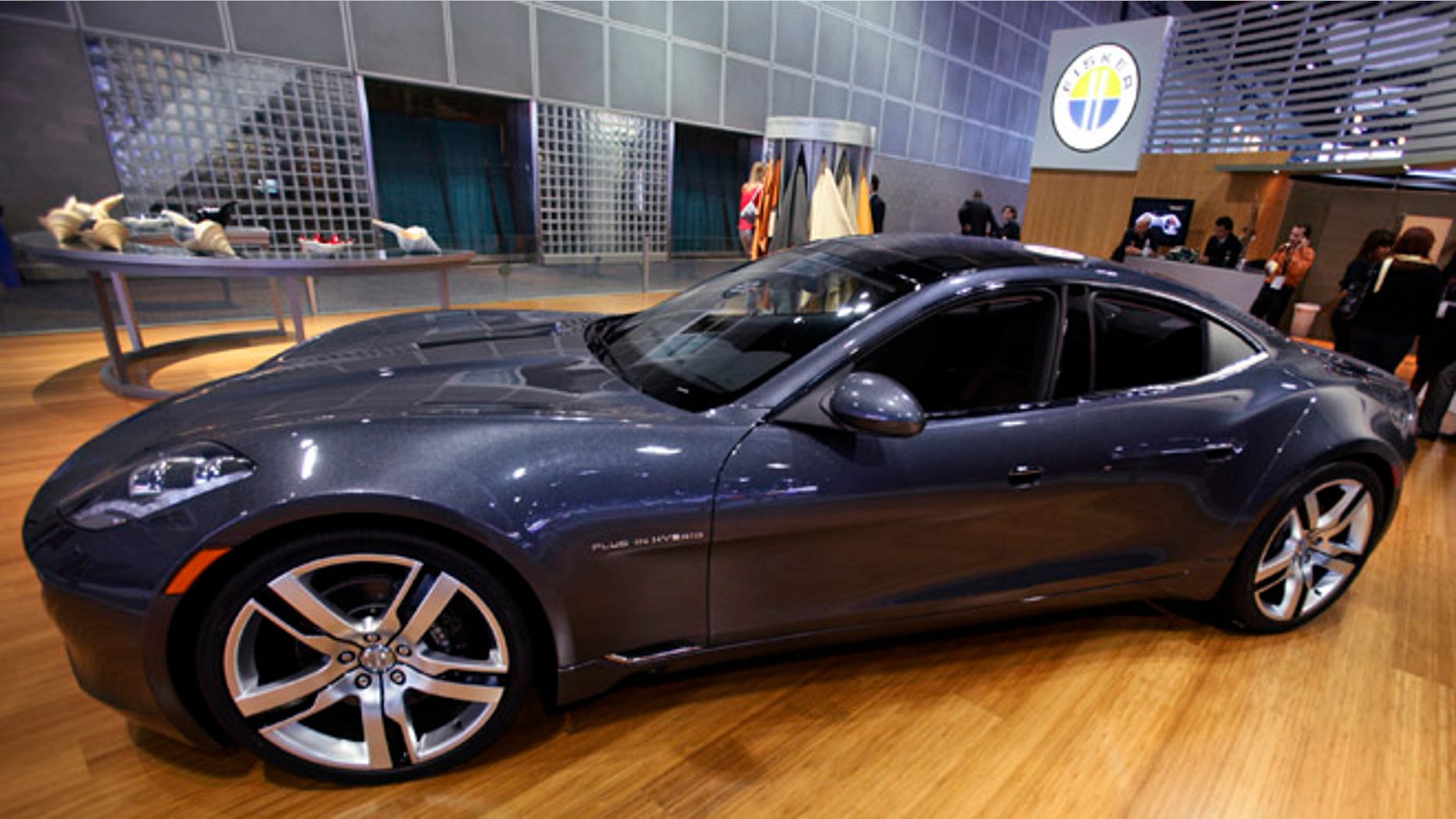 A Republican-led House committee is looking into the financially troubled Fisker Automotive – the California-based electric-car company that was granted a $529 million Obama administration loan and is now teetering on bankruptcy.
A House Oversight and Government Reform subcommittee will hold a hearing April 24 on Fisker and has asked former Executive Chairman Henrik Fisker to testify, according to documents obtained Wednesday by Fox News.
Fisker has received $193 million of the half-billion-dollar loan guarantee -- granted by the Energy Department in 2009 and used mostly for the company's luxury Karma vehicle which sells for about $100,000.
However, regulatory issues and battery pack problems have resulted in delays in getting the vehicle to the marketplace. The deadline to repay the loan is scheduled for late April.
On Friday, Fisker laid off 160 of its roughly 210 employees at its Anaheim, Calif.-based headquarters, a move reportedly to prepare the company for a bankruptcy filing as early as this week.
"The hearing will examine taxpayer support offered to Fisker Automotive, including the loan guarantee Fisker received from the U.S. Department of Energy," according to the documents.
The subcommittee on job creation and economic growth will conduct the hearing. Chairman Rep. Jim Jordan, R-Ohio, has also requested that David Frantz, an Energy Department loan director, and two Fisker executives – Chief Executive Officer Tony Posawatz and Chief Operating Officer Bernhard Koehler -- testify.
Fox News' Mike Emanuel contributed to this report.