House GOP lawmakers push for Republican alternative to ObamaCare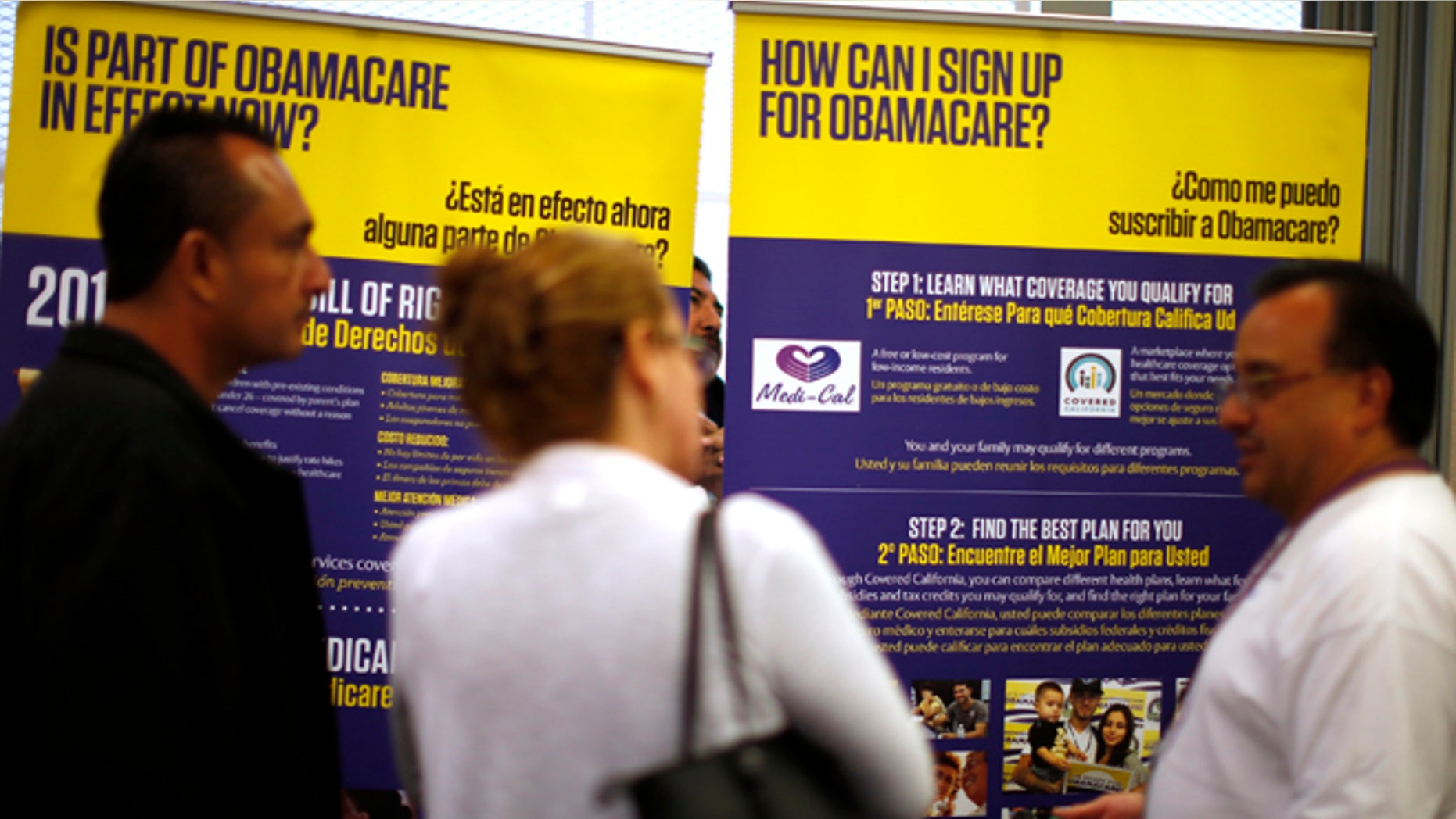 As the GOP keeps the pressure on President Obama's signature health care law, some House Republicans are aiming for a vote this year on a GOP health care alternative to ObamaCare, in part to show that the party has a position beyond merely repealing the law.
Four months after House Majority Leader Eric Cantor, R-Va., promised that the House will vote this year on an alternative to the Affordable Care Act, The Wall Street Journal reports that GOP leaders are working with lawmakers and committee chairmen to reach some sort of consensus on what the plan should include.
A group of conservative House Republicans – the Republican Study Committee – are reportedly urging party leaders to move forward with their proposed health care bill, which would contain a number of measures to improve the nation's health care system.
The plan would scrap the present system, where workers don't pay any tax on employer-sponsored care, replacing it with a tax break for the purchase of health policies by all individuals and families. The RSC plan would also expand health-savings accounts, boost federal support for state high-risk pools aimed at helping cover those with pre-existing conditions, while also overhauling medical liability laws.
The GOP has energized the base with their calls to repeal ObamaCare, and the controversial law is likely to be a central issue in this year's midterm elections. Introducing a health care alternative would open Republicans to fresh scrutiny, but could also broaden the party's appeal by allowing them to draw a direct contrast with ObamaCare.
"When I talk about it at home, they're excited about the fact that Republicans have an alternative," said Mr. Roe, a physician who introduced the Republican Study Committee bill told The Wall Street Journal. "It's easily understandable and explainable."
The latest push from GOP lawmakers comes as leaders and senior lawmakers struggle to deal with difficult policy questions, such as taxation of health care plans and how far to extend to expand coverage for the uninsured. GOP aides have reportedly said that they hope to bring a bill to the floor before the August recess
The RSC plan would not be the first GOP proposal this year. In January, three GOP senators proposed a health plan in the Senate that would eliminate requirements for individuals to obtain health care and restrict the tax breaks workers get on their employee benefits.