House Committee to Vote on Whether to Subpoena Salahis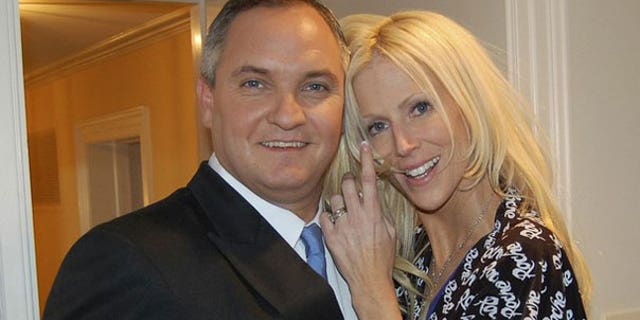 A House panel said Monday it plans to vote on whether to subpoena the spotlight-seeking couple who crashed a White House state dinner when it convenes later this week.
The House Homeland Security Committee, chaired by Sen. Bennie Thompson, D-Miss., is expected to debate and vote Wednesday on the possible issuing subpoenas for Tareq and Michaele Salahi, who slipped uninvited into a Nov. 24 state dinner honoring the Indian prime minister.
It is also expected that the committee's Republicans, including Rep. Peter King, R-N.Y., will push to subpoena White House Social Secretary Desiree Rogers, who became a central figure in the gate-crasher controversy after it was determined that no staff member from the social office was present at the East Gate portico entrance when the Salahis were allowed inside.
The socialite pair refused to appear during the committee's hearing last week, saying through a spokesman that that they "had provided all relevant information to the committee and there is nothing further that they can do to assist Congress in its inquiry regarding White House protocol and certain security procedures."
The White House, meanwhile, has declined requests to summon Rogers to speak before the panel, saying it does not have to make aides to the president available to testify -- an assertion that has raised concerns that the Obama administration's professed commitment to transparency may soon devolve into a battle over executive privilege.
Thompson said during Thursday's testimony that he does not believe Rogers should be called to testify.
"They're party planners. They're not security personnel," Thompson said of the social office staff.
But King, the committee's top Republican, has said Rogers absolutely must appear before the committee probing the security breach, and said the White House should "not be allowed to stonewall" by allowing her to take a pass.
"We cannot have discomfort or shame be a reason not to testify," King said, stressing that security is a "shared responsibility" between the Secret Service and the social office.
Fox News' Chad Pergram contributed to this report.