Host cities find Dem, GOP conventions mean big business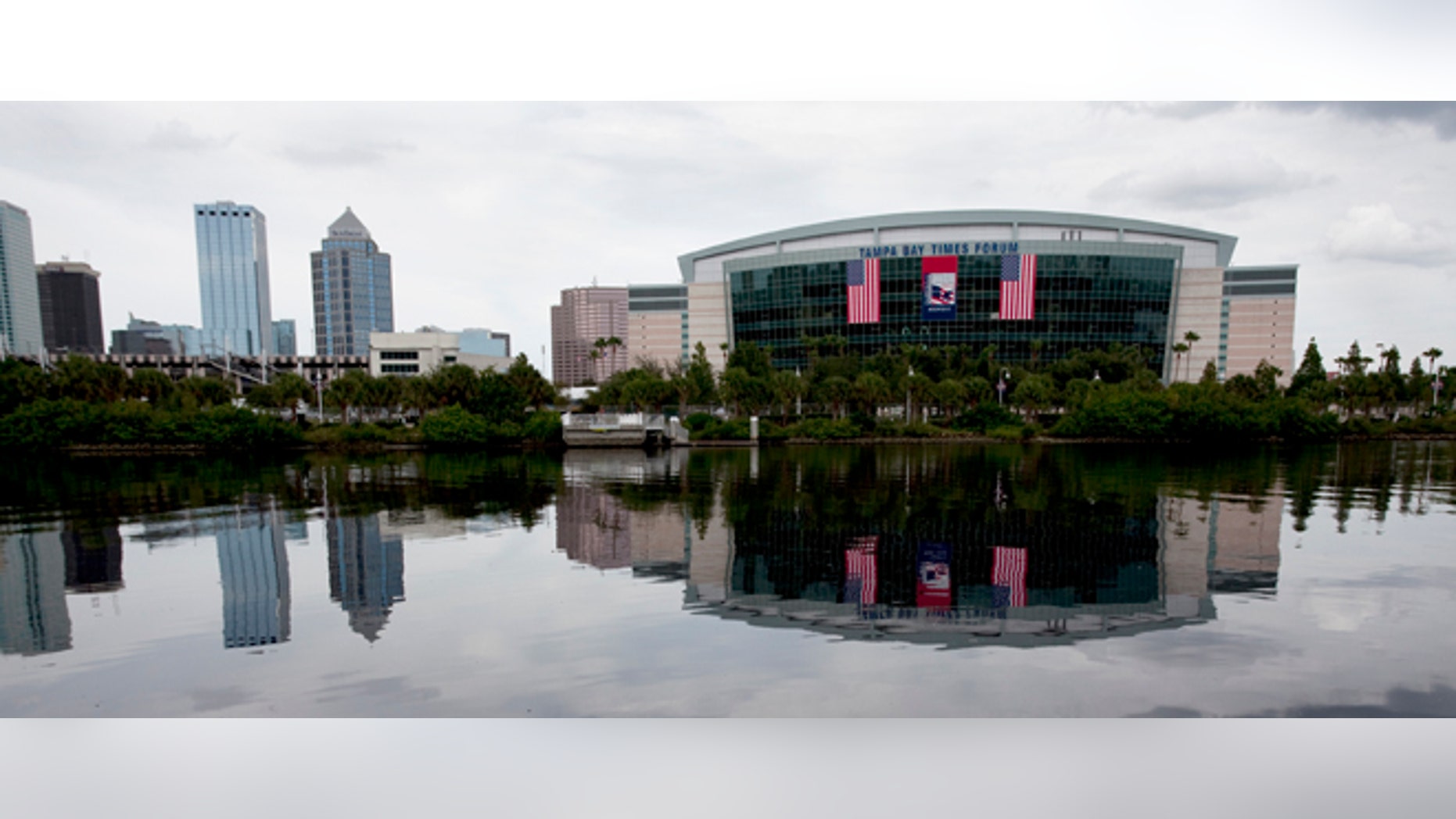 Four ladies sporting Bloomberg T-shirts and wide smiles were politely directing people upstairs for a party the news organization was hosting inside its temporary offices in Tampa, a short walk away from the arena that was home to last week's Republican National Convention.
Meanwhile, just a few feet away, staffers for Ohio Sen. Rob Portman were busy making sure the name tags were properly spread out on a welcoming table for a reception hosted by their boss and his wife that would soon start.
The main business of the week took place in front of television cameras on the convention floor, but the big business of convention week is what takes place away from the main stage and is a boon to local restaurants, hotels and other businesses that play host to the thousands of visitors.
Jackson's Bistro on Harbour Island, just around the corner from the convention hall, proved to be a popular spot in Tampa. Its 22,000-square-foot restaurant covers two floors and offers outside seating. In its 15 years it had never closed itself to outside business, but for this week it was invitation only to get a table.
"We really thought long and hard about this decision," sales manager Kelley Flynn told a reporter one afternoon, while seeming to enjoy the brief respite from the controlled chaos. She said the restaurant was set to host 25 different events -- many at the same time -- including the one for the Portmans. The restaurant's owners were concerned about closing their doors to the regular clientele they depend on. But the promise of a boffo week proved too alluring. "This really is fantastic for us and for Tampa," Flynn concluded. "This is typically a slow time of year."
[pullquote]
Flynn wouldn't go into specifics about how much the restaurant was making but didn't object to the suggestion that it was a significant amount. She said no extra staff was brought on for the week. Instead, the restaurant held onto its seasonal workers much longer than they normally would. Staff also contacted restaurants in other cities that had hosted conventions for suggestions on how to handle the week.
The two cities hosting this year's national political conventions are no strangers to big events and the big bucks that come rolling in from visitors with money to spend. Tampa has been the home of four Super Bowls. Meanwhile, Democrats gather this week in Charlotte where three weekends a year more than 100,000 NASCAR fans jam the nearby speedway.
Predicting how much of an economic benefit comes to the communities that host the conventions is tricky because it's tough to determine how much out-of-town money goes to local coffers. Rental car companies, hotels and even some restaurants that figure to reap the biggest rewards of a convention are often national chains that have no parochial interest in the specific location of a convention. Nonetheless, estimates of economic impact for Tampa and Charlotte both totaled around $150 million.
"That's why cities and states compete ferociously to host these conventions," says University of Florida professor Alan Hodges, who is an expert in economic impact analysis. Though he didn't study this year's conventions, Hodges says one shouldn't doubt that the bump in business will be an economic boon. "The impact of visitor spending is that it represents all new economic activity in the state."
Hodges says every dollar of spending leads to an additional $2-$3 in overall activity. He described how money spent at a restaurant is then in turn used to buy ingredients -- often locally -- for future meals or perhaps saved for expansion. The supply chain benefits from this infusion of outside cash. However, Hodges says the economic impact of a major event like the political conventions lasts no longer than 12 months.
The president of the Florida Restaurant & Lodging Association says the biggest difference between the Super Bowl and a political convention is the length of the event. Dannette Lynch says the Super Bowl experience only lasts for a weekend, whereas many hotels in the Tampa area were requiring five-night minimum reservations. She said that while more people might come to town for a football game, the length of the convention combined with events held each night by the various delegations makes the convention a prized catch for any city.
"The bulk of my members were absolutely ecstatic [when] they selected Tampa," Lynch said about the RNC.  Hotels that might have been at 60 percent occupancy became fully booked with guaranteed reservations. Lynch also noted that state and local governments are big winners with the conventions given the sales and occupancy taxes paid by the visitors.