Hospital Firm Florida Gov. Scott Once Led Sues State Over Tax Dispute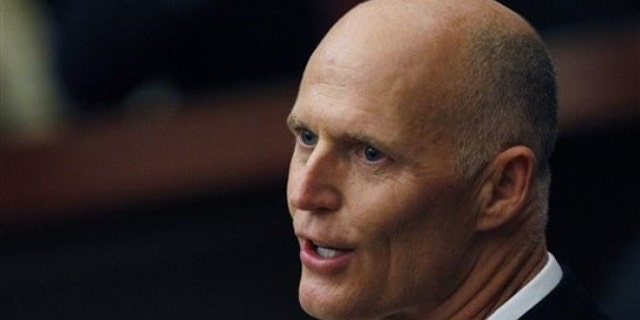 NEWYou can now listen to Fox News articles!
Florida Gov. Rick Scott's administration is in an awkward face-off with the hospital company he used to run, as the firm sues his Department of Revenue over a long-overdue tax bill.
The company, HCA, is challenging an attempt by the state to collect nearly $757,000 in interest payments, the Miami Herald reports. The state claims it is owed the money because HCA waited until 2008 to settle up on an outstanding tax bill from 1994 -- the Department of Revenue estimates the money could have earned $757,000 in interest in that period had it been paid on time.
But HCA, which filed suit April 29 in county court, reportedly claims that the state of Florida is violating the law by basing its claim on a 2002 law allowing the state to collect interest on overdue tax bills. HCA argues the state cannot retroactively apply that law, the Herald reports.
HCA, formally known as Columbia/HCA, is the hospital giant Scott used to run before he was forced to resign in 1997. The company faced a string of Medicare fraud allegations, though Scott himself was not charged.
Scott's office had no comment on the latest tax case.