Hispanic Voters on the Fence as Obama Speaks to Influential Civil Rights Group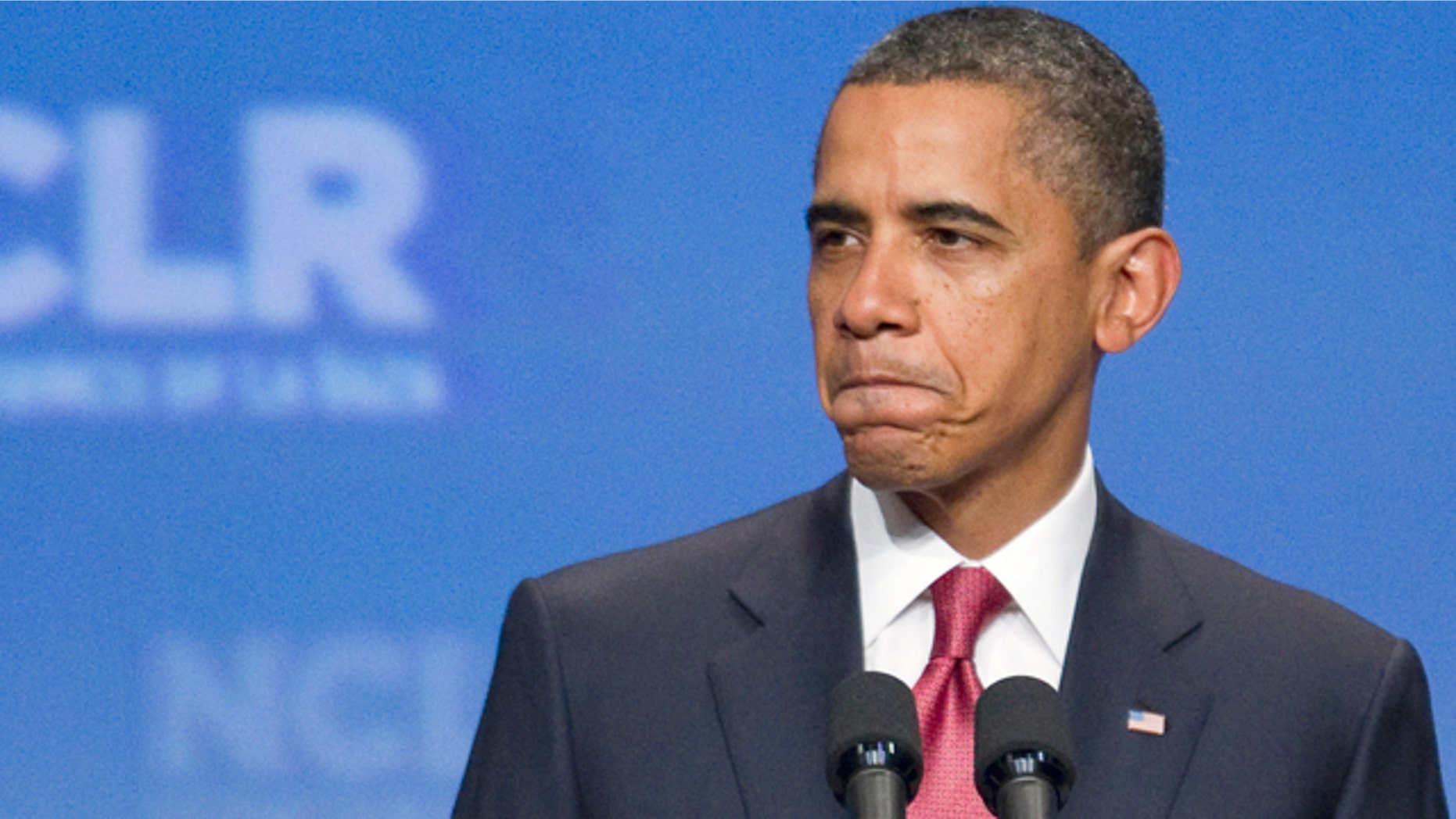 President Obama addressed the National Council of La Raza, the nation's largest Hispanic civil rights organization in a visit Monday that underscored the growing importance of a voting demographic that at one time felt ignored.
In his speech, Obama acknowledged that the recent recession hurt Hispanic communities more than many others and asked for patience.
"I don't need to tell you Latino unemployment is painfully high. And there's no doubt that this economy has not recovered as fast as it needs to. The truth is it's going to take more time."
Hispanic Republicans say that patience with the president and the Democratic Party is wearing thin.
"The unemployment rate among Hispanics right now is at 11.6 percent," the Republican National Committee's Victoria Martinez points out. "This is considerably higher than the national unemployment rate, which just recently ticked up to 9.2 percent. Hispanic voters are very aware. They want to see President Obama start to support policies that are going to spur job creation, that are going to get them back to work."
Hispanics turned out in big numbers for Obama in the 2008 election. But in the 2010 elections, many of them stayed home, and many of those who showed up at the polls voted for Republicans.
"Every single freshman Hispanic member of Congress elected in 2010 was a Republican," Martinez says. "Now this was in great part because the Republican message is obviously resonating within these communities."
This month, the RNC released an English-language TV ad along with Spanish-language radio ads aimed directly at Hispanics in Colorado, Nevada and New Mexico. Around the same time, Karl Rove's Crossroads America also released a Spanish-language TV ad.
But Democrats are not about to concede this crucial constituency. Within days of the RNC ads, the Democratic National Committee countered with a Spanish-language TV ad of its own, airing in Colorado, Nevada and New Mexico, as well as Florida.
"Latinos are the fastest-growing constituency in the country right now," Colorado Democratic Chair Rick Palacio said. "And they certainly were the fastest-growing constituency in Colorado. The key to the Latino vote is making sure that Latino families have the information in front of them."
New Mexico's Gov. Susana Martinez, the first female Hispanic governor in U.S. history and a Republican, says the key to winning Latino votes is getting feet on the ground.
"Even in communities where Republicans have never gone before. In New Mexico, there were communities I went to where Republican candidates, statewide candidates, had never traveled. But we were able to have conversations," she said.
And Republicans should not dodge contentious issues like immigration reform," Martinez said. "You may not get them to change parties, but you can get them to vote for the candidate that they think will deliver what they're saying in their campaign."
Seth Masket, associate professor of political science at the University of Denver says another key to winning over Latino voters is in not assuming they form one uniform, monolithic voting bloc.
"There are a lot of differences within the Latino community. Cuban-Americans, who tend to reside in the Florida area, tend to vote largely Republican," Masket said. "Whereas non-Cuban Americans, those from Mexico, those from Central America, tended to vote somewhat more Democratic."
And even those breakdowns are generalizations that don't always apply and that some believe are shifting. And within each community, as with any ethnic group, there are differences.
"My family has been in southern Colorado for six generations," Palacio says. "There have been many families that have been in this country since, quite frankly, before it was the United States of America. And then some have come here under the promise of the American dream just like Americans from, just like people come from throughout the world."
"Don't assume we're all the same," Martinez agrees. "I don't think it's going to be easy for any candidate. What's important is for every single candidate to get out to the communities and actually have those visits with folks."
If the eventual GOP candidate for president can take even a few percentage points away from President Obama in key states like Colorado, Nevada and New Mexico, it could be just enough to result in a change of occupants in the White House in 2012.