Hispanic Florida GOP spokesman leaves job over misgivings about Trump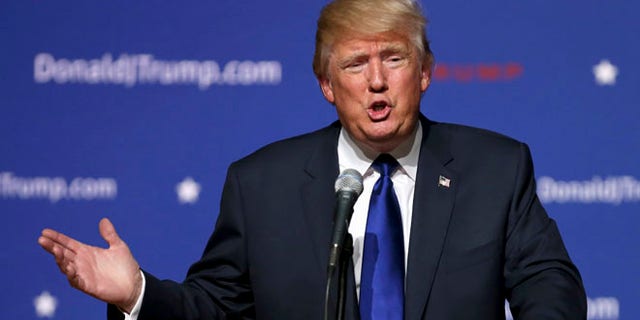 NEWYou can now listen to Fox News articles!
Donald Trump's candidacy has caused another high-ranking Republican official to leave a position with the GOP.
Wadi Gaitan is leaving his post as chief spokesman for the Florida Republican Party to take a position as press secretary with the conservative LIBRE Initiative after he said that he can no longer defend or explain Trump's actions or words.
The Republican nominee has faced criticism from both Democrats and Republicans over his rhetoric on immigration, Muslims and women, among other topics.
"I'm thankful for my almost two years with the Florida GOP, however, moving on gives me a great, new opportunity to continue promoting free market solutions while avoiding efforts that support Donald Trump," Gaitan said in a statement, according to the Washington Post.
Since declaring his candidacy last summer, a cornerstone of Trump's campaign has been that he will crack down on illegal immigration and has vowed to have a mass deportation to expel the estimated 11 million undocumented immigrants living in the United States.
Trump has also attacked Mexico as a country that dumps drug dealers and other criminals along the U.S.-Mexico border and has promised to build a huge wall that he says he will force Mexico to fund.
Gaitan, the son of Honduran immigrants and a former senior House Republican aide, was the state's GOP spokesman as former Florida Gov. Jeb Bush and Sen. Marco Rubio failed in their bids against Trump.
LIBRE executive director Daniel Garza praised Gaitan in a statement sent to Fox News Latino.
"If one wants seeks to behold the improved model of the new Generation Latino leader advocate, Wadi fits that bill – knowledgeable, connected, tirelessly passionate about America and his community with broad and comprehensive experience," Garza said. "We're thrilled to have him utilize his voice and his talents for economic freedom."
The LIBRE Initiative, which is backed by billionaire industrialists Charles and David Koch, is a group dedicated to attracting Latino voters to conservative and libertarian causes. Garza has said that Trump's rhetoric on immigration and toward Mexicans has made their work much more difficult this campaign season.
This is not the first time that a major GOP officials has left their post amidst displeasure over Trump.
Ruth Guerra, a Texan of Mexican descent, left the Republican National Committee communications team in June to join the American Action Network, a Republican-aligned "super PAC."
While Guerra guarded her comments to the New York Times, two RNC aides who requested anonymity to speak candidly told the newspaper that she had made it clear to colleagues that she was uncomfortable working for Trump.
The RNC has replaced Guerra with former journalist and Miami radio host Helen Aguirre Ferré.
Like us on Facebook
Follow us on Twitter & Instagram