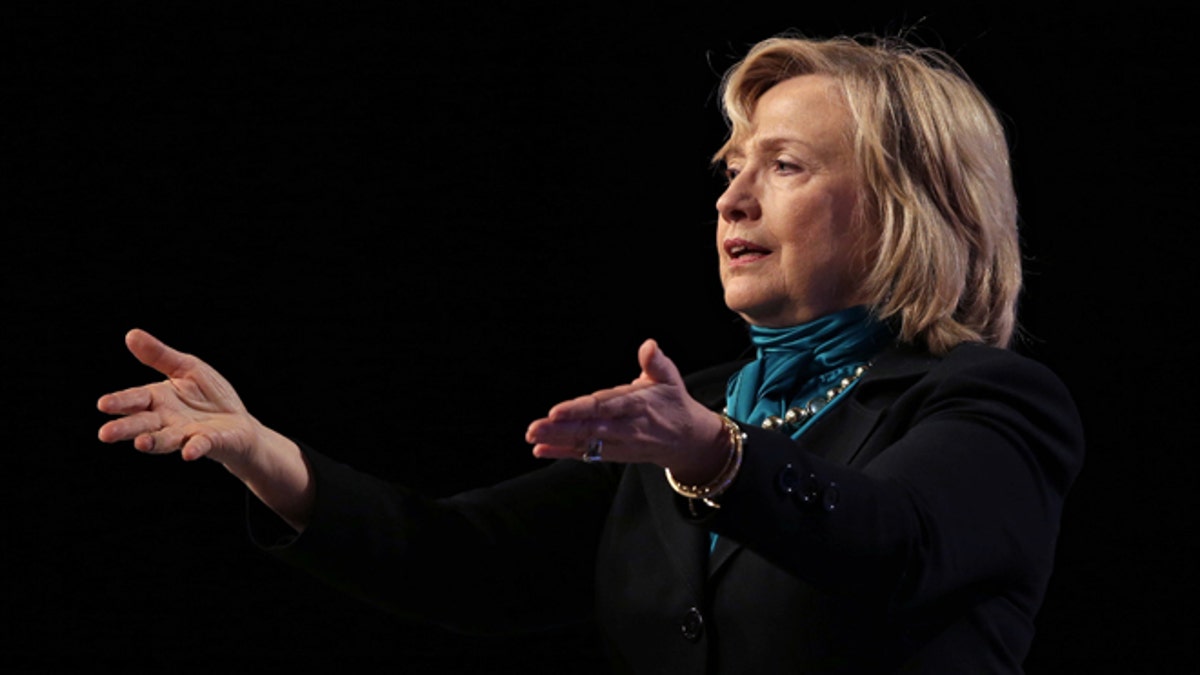 Sometimes columns just write themselves. This is that day.
Three quarters of the way into one of the most lopsided Super Bowl Sundays on record, this Hillary Clinton bombshell hits my feed:
The Twitterverse jumped on it -- anything to stop reading jokes about how lame the Denver Broncos were.
After ten minutes, Clinton had 17,000 retweets. After 30 minutes, the number climbed to 33,000. This is a textbook version of a viral tweet, amplified by the huge football audience.
The responses ranged from "brilliant" to "Benghazi."
Someone called it a political touchdown. Another asked how many hours her speechwriters spent crafting the tweet. Another claimed Hillary won the Internet.
Even CBS Sports noticed. (What else do they have to do Sunday night?) The gang blamed the tweet on her hubby's boredom. "Clearly Bill hacked her phone."
It did not take long for the prognosticators and pundits to turn to politics and the potential 2016 run. Former Obama speechwriter Jon Lovett jumped in feet first.
What's next? Color commentary during the Olympics?