Hillary Clinton's war on women analysis: As senator, Clinton paid women 72 cents for each dollar paid to men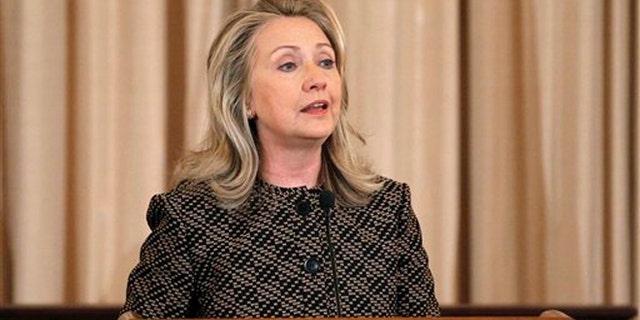 Hillary Clinton portrays herself as a champion of women in the workforce, but women working for her in the U.S. Senate were paid 72 cents for each dollar paid to men, according to a Washington Free Beacon analysis of her Senate years' salary data.
During those years, the median annual salary for a woman working in Clinton's office was $15,708.38 less than the median salary for a man, according to the analysis of data compiled from official Senate expenditure reports.
The analysis compiled the annual salaries paid to staffers for an entire fiscal year of work from the years 2002 to 2008. Salaries of employees who were not part of Clinton's office for a full fiscal year were not included. Because the Senate fiscal year extends from Oct. 1 to Sept. 30, Clinton's first year in the Senate, which began on Jan. 3, 2001, was also not included in the analysis.
The salaries speak for themselves. The data shows that women in her office were paid 72 cents for every dollar paid to men.
Despite the numbers, Clinton and her allies have long-touted her as "a fighter for equal pay."
Correct the Record, a pro-Clinton organization that fights negative reporting on her, pointed out as a senator she chaired hearings on the issue and sponsored legislation to address it.
Clinton herself has raised the issue, saying last year that there is still "more work to do," and that 20 years ago women made just "72 cents on the dollar to men"–a figure identical to the gender pay gap in her own Senate office.