Hillary Clinton's top political donor is Univision chairman, investigation shows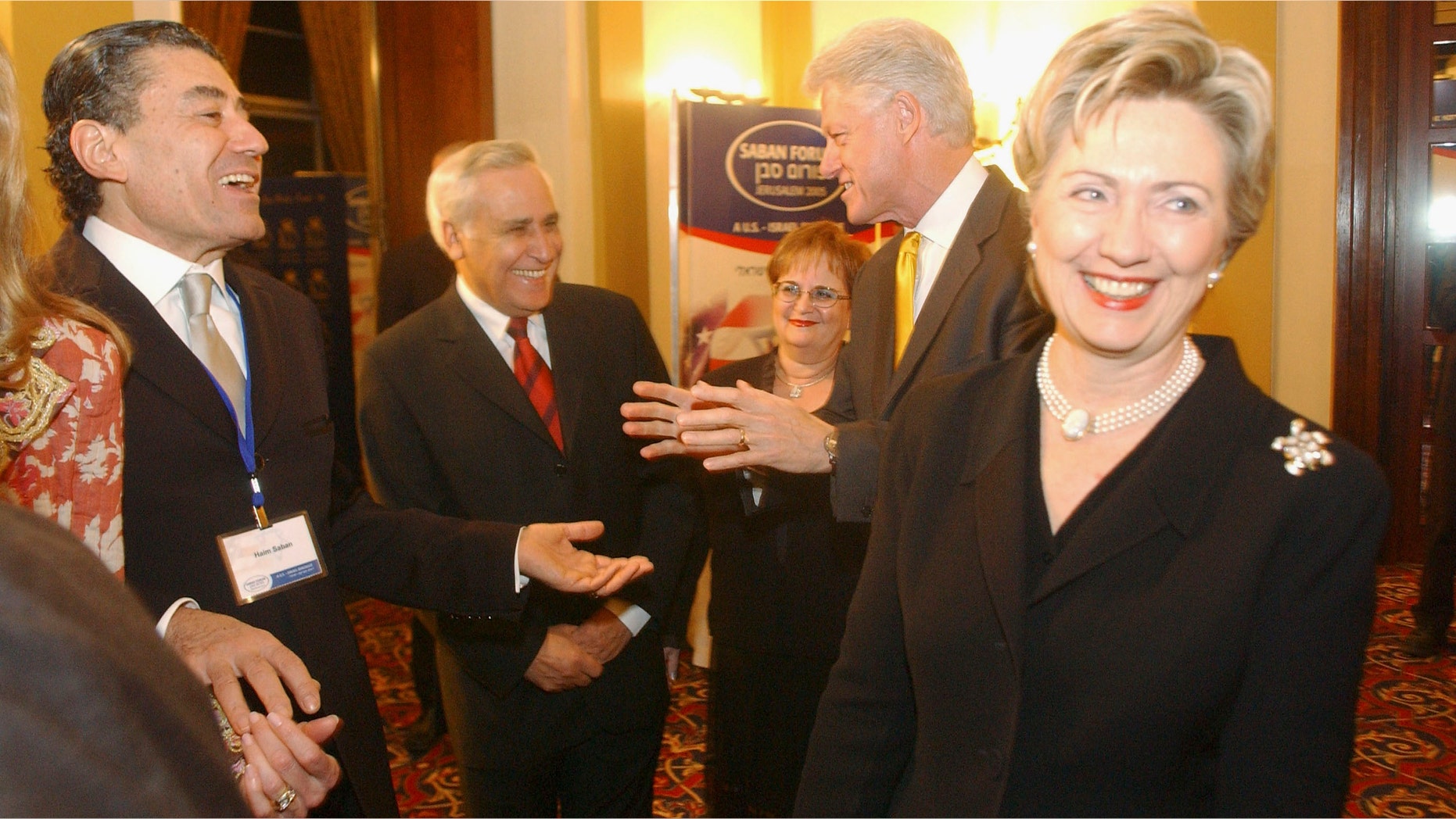 The chairman of Univision, the largest Spanish language TV network in the United States, is reportedly the single biggest donor to presidential Democratic front-runner Hillary Clinton and her husband former President Bill Clinton.
According to an investigation on Clinton donations by the Washington Post, Haim Saban and his wife Cheryl, a women's advocate and author, donated $2.4 million to Clinton political campaigns since 1992 — 39 contributions over the past two decades. Separately, the couple also donated at least $10 million to the Clinton Foundation, the investigation shows.
The Post story reinforces the reported deep ties between the Clintons and the most influential Spanish language media outlet in the country, a TV network crucial to reaching Latino voters in the 2016 election. While it's not new that Saban is known as a devout Hillary supporter, having once said that it's his "big dream" to see Hillary Clinton in the White House, this investigation highlights the extent of his financial support behind the former Secretary of State.
Saban's donations topped a list including the next biggest Clinton donors — film director Steven Spielberg, billionaire philanthropist George Soros, and three labor unions.
The Republican National Committee has accused the network of being biased against the GOP and of backing Hillary Clinton for her bid for president. The network's leading news anchor, Jorge Ramos, has been upfront about his daughter working for Clinton's current presidential campaign.
Last year, Univision began a multi-year partnership with the Clinton Foundation to fund a program called " Pequeños y Valiosos" ("Young and Valuable"), an initiative for children 5 years old and younger.
The Post investigation tallied a grand total of at least $3 billion in donations made to the Clinton family over 40 years, from about 336,000 individuals, corporations, unions and foreign governments. One billion of those was donated to political campaigns, while the other $2 billion were donated to the former president's foundation.
Earlier this year, in an interview with Buzzfeed News, at least one Univision executive downplayed the role Saban's support to Clinton has on the network's editorial coverage.
"With respect to Mr. Saban, Mr. Saban is not involved with editorial decisions at Univision," Univision News senior vice president Daniel Coronell said to Buzzfeed. "This is a serious company, he is very respectful to our journalistic independence. He's not connected with our day to day; we're not in this to build his happiness."