Hillary Clinton: Unaccompanied Child Migrants 'Should Be Sent Back' To Central America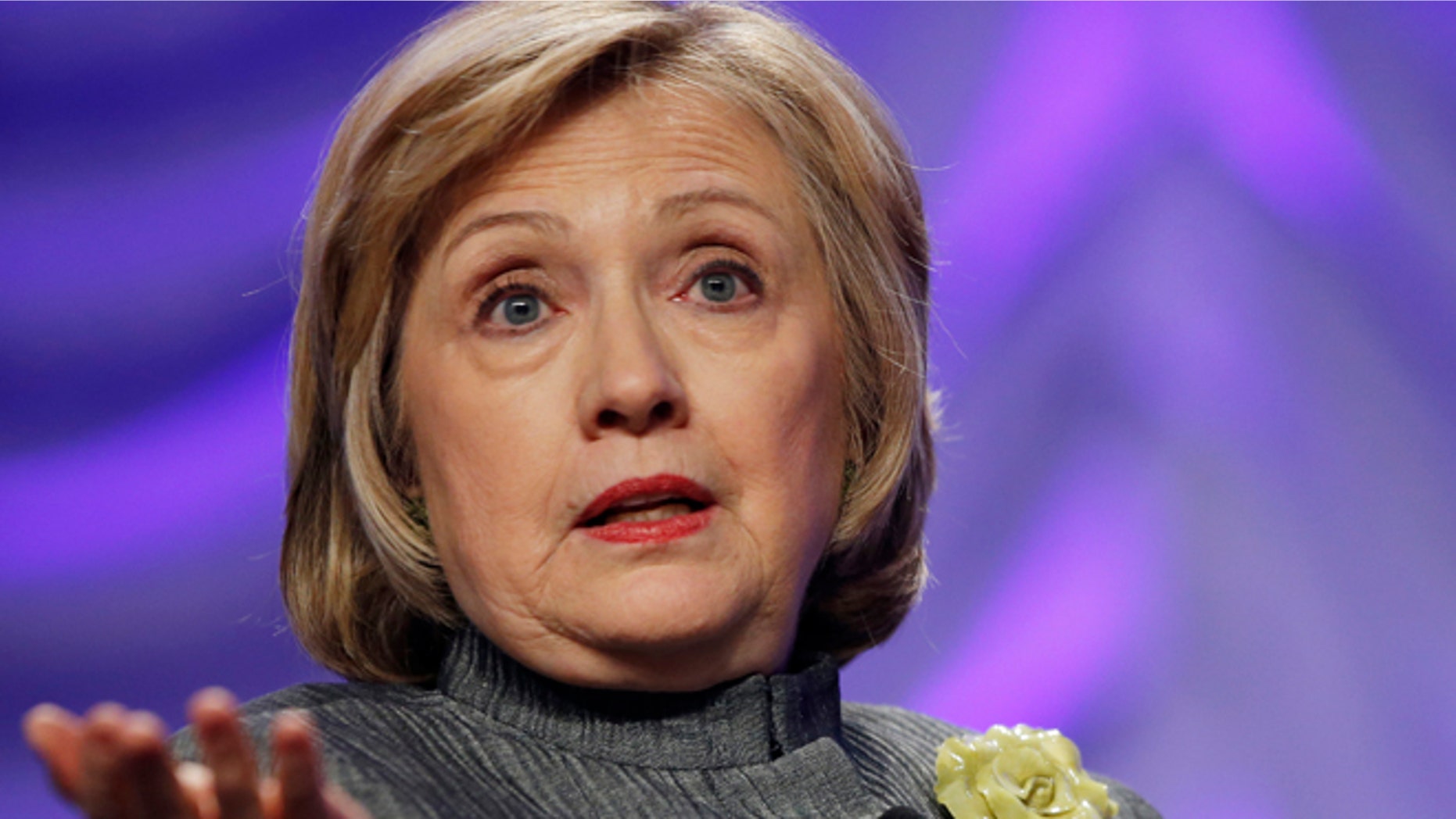 In separate television interviews with Fox News and CNN on Tuesday, Hillary Rodham Clinton faced a number of difficult questions, among them about immigration and the recent surge in unaccompanied minors crossing the border with Mexico illegally.
After talking about the need for comprehensive immigration reform, CNN's Christiane Amanpour asked the former Secretary of State a number of times what she would do about the child immigrants if she were president, but the presumed 2016 candidate at first dodged the question.
We have to send a clear message: Just because your child gets across the border, that doesn't mean the child gets to stay.
Clinton spoke about the cause for the increase – "the main reason I believe why that's happening is that the violence in certain of those Central American countries is increasing dramatically" – and expressed the conviction that the U.S. needs to do more to help Mexico secure its own southern border.
"Should they be able to stay here?" Amanpour pressed again, adding, "It's safer."
"It may be safer, but that's not the answer," Clinton responded.
"So you're saying they should be sent back now," Amanpour said.
"They should be sent back as soon as it can be determined who responsible adults in their families are," Clinton finally admitted.
The former First Lady went on to add that, "We have to send a clear message: Just because your child gets across the border, that doesn't mean the child gets to stay... We don't want to send a message that is contrary to our laws, or we'll encourage more children to make that dangerous journey."
The likely Democratic presidential candidate addressed immigration and a range of issues in the two interviews as part of a promotional tour for her new book, "Hard Choices," about her four years as President Barack Obama's secretary of state.
Clinton was asked extensively about the Sept. 11, 2012 attack on the American mission in Benghazi, Libya. She said that many questions remain unanswered about the deadly  attack, even as U.S. authorities have captured their first suspect in the case.
She said she was still seeking information on the attacks that killed U.S. Ambassador Chris Stevens and three other Americans and led to numerous investigations. But she defended the Obama administration's response to the incident and said the State Department tried to respond to the fast-moving attacks that have become a focal point of criticism from Republicans.
"We want to know who was behind it, what the motivation of the leaders and the attackers happened to be. There are still some unanswered questions," Clinton said on CNN. "It was, after all, the fog of war."
Clinton urged the Obama administration to remain cautious about working with Iran to combat fast-moving Islamic insurgents in Iraq. And she said it was unclear whether it would have turned the tide in Syria if the U.S. had tried to help moderate rebel forces there, as she once advised.
Her appearances came hours after the Obama administration announced the capture of a Libyan militant suspected in the Benghazi attacks. Clinton said the capture showed the U.S. has an "an unwavering commitment" to go after anyone who would attempt to harm Americans.
A significant portion of the Fox News interview focused on Clinton's response to the Benghazi attack, reflecting criticism among Republicans that Obama and Clinton were disengaged during the incidents and later misled voters about the causes of the attacks. A new GOP-led House select committee on Benghazi could extend the issue into the next presidential campaign.
The probe could figure into Clinton's political future if she seeks the White House again; Clinton said during the Fox interview that "I know you and your viewers have a lot of questions." But she said the U.S. often sends people into dangerous places to represent its national security interests and she didn't think that should change. "I don't think we should be retreating from the world," she told CNN.
The interviews also touched on several issues brewing in Congress, including investigations into the Internal Revenue Service's scrutiny of political groups seeking tax-exempt status and efforts to curb gun violence.
Clinton suggested the IRS case could benefit from a "fair-minded" investigation, even though Obama has called it a "phony scandal." Clinton said, "Anytime the IRS is involved, for many people, it's a real scandal."
She reiterated her support for expanding background checks for firearm purchases and reinstating the ban on assault weapons.
"We cannot let a minority of people — and that's what it is, it is a minority of people — hold a viewpoint that terrorizes the majority of people," she said on CNN.
Clinton took a wait-and-see attitude on medical marijuana and the legalization of the recreational use of pot in Washington state and Colorado. Asked whether she would partake, Clinton laughed. "I didn't do it when I was young. I'm not going to start now."
Based on reporting by the Associated Press.
Follow us on twitter.com/foxnewslatino
Like us at facebook.com/foxnewslatino