Hillary Clinton slams Sarah Sanders, who called her book 'sad'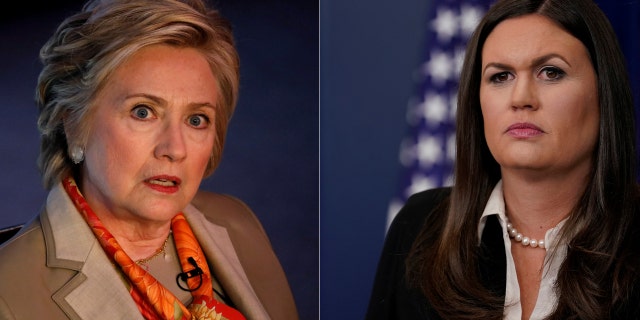 Hillary Clinton responded to White House criticism of her book tour as "sad" and filled with false attacks during an appearance Wednesday on "The View."
White House press secretary Sarah Huckabee Sanders was asked Tuesday if President Donald Trump planned to read Clinton's new book recounting the 2016 election, and she responded that she was sure Trump already knew "what happened," which is the name of Clinton's book.
"I think it's sad that after Hillary Clinton ran one of the most negative campaigns in history and lost, and the last chapter of her public life is going to be now defined by propping up book sales with false and reckless attacks," Sanders said.
After host Sunny Hostin read out that quote, the left-leaning crowd booed loudly.
"I honestly don't pay much attention to what she says," Clinton said.