Hilda Solis Talks Jobs With Latinos in Denver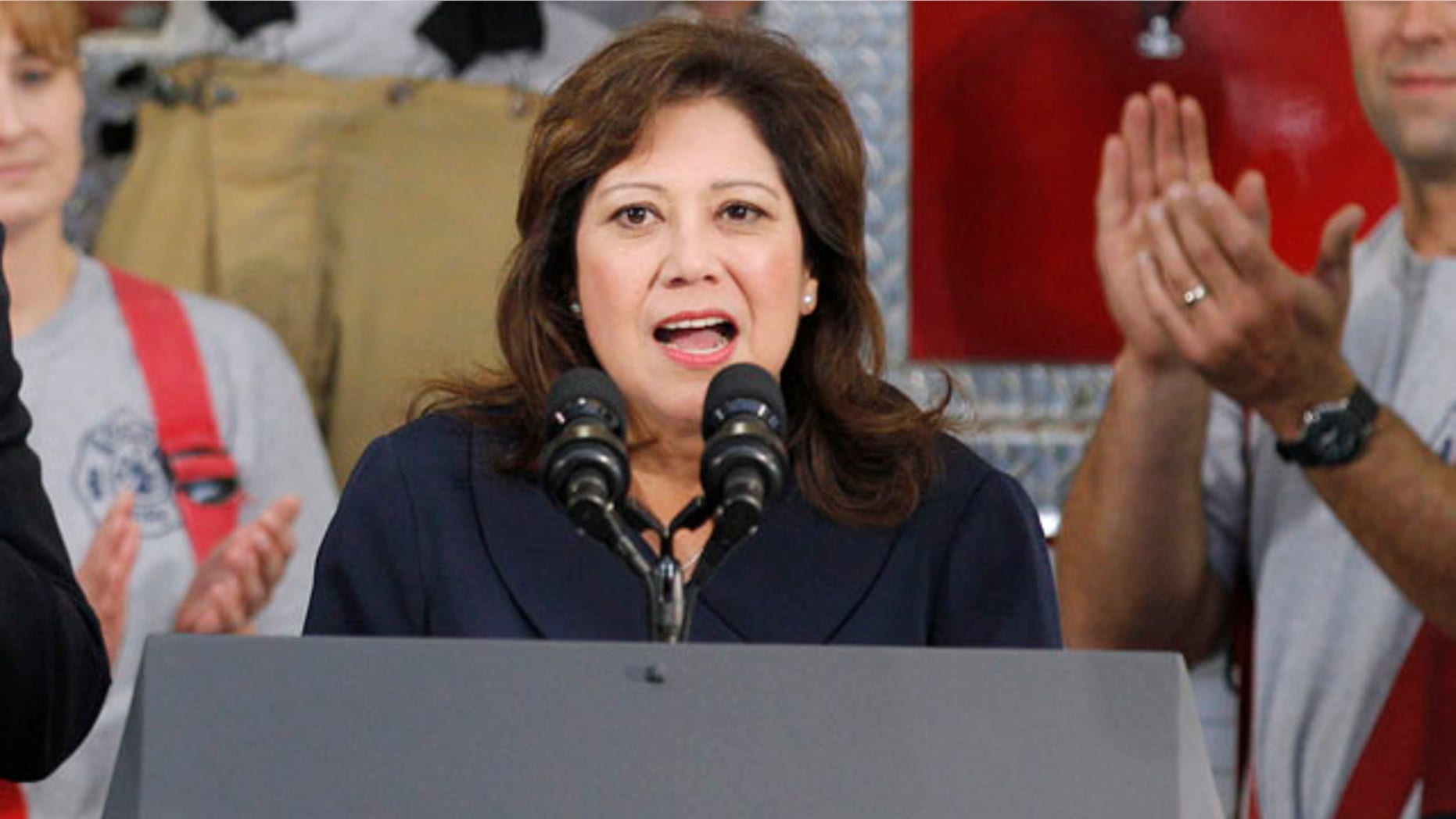 U.S. Labor Secretary Hilda Solis is hitting the road to sell Americans, including Latinos, on President Obama's jobs bill.
Solis is visiting Denver to participate in a roundtable discussion about the president's American Jobs Act. Colorado Gov. John Hickenlooper, Congresswoman Diana DeGette and Latino leaders are expected to be at the table to discuss the impact of the bill.
She will then meet with Latinos who are receiving unemployment insurance at the Denver Workforce Center.
President Barack Obama and his new commerce secretary have also visited Colorado to promote his $447 billion package of tax cuts and new spending.
It would cut payroll taxes that pay for Social Security for a year. It would also extend jobless benefits and help state and local governments retain teachers and emergency workers.
Solis, who was nominated by the president upon his inauguration, was confirmed as Secretary of Labor in Feb. 2009. She represented the 32nd Congressional District in California for eight years before her appointment.
The campaign to promote the bill comes at a delicate time for the president, who has tried to regain the Latino vote, a bloc that was instrumental in getting him elected in 2008. He has made ballyhooed stops in key Latino areas -- including El Paso, Texas, and Puerto Rico, to name a few -- and has legally challenged state immigration laws opposed by many Hispanics. He has also eased deportation rules by promising to focus on dangerous criminals.
The push for support of the legislation also comes after the failure by a congressional bipartisan so-called supercommittee to agree on a $1.2 trillion, 10-year deficit-reduction plan.
Based on reporting by The Associated Press.
Follow us on twitter.com/foxnewslatino
Like us at facebook.com/foxnewslatino