'High-level FBI officials' allegedly involved in Strzok-Page 'secret society'
The "secret society" referenced in a text message between Trump-bashing FBI lovers Peter Strzok and Lisa Page allegedly involved multiple "high-ranking FBI officials," a top GOP lawmaker said Wednesday.
Senate Homeland Security Committee Chairman Ron Johnson, R-Wis., revealed this week that his committee met with a whistleblower informant who gave more details on that "society," claiming the group was known to meet "off-site." Johnson elaborated in an interview Wednesday on Fox News' "America's Newsroom," indicating others were involved.
"I have heard from somebody who has talked to our committee that there is a group of individuals in the FBI who were holding secret, off-site meetings," Johnson said Wednesday. "I think there are indications there were a number of high-level FBI officials that were holding secret meetings off-site."
Johnson first revealed that the committee had an informant Tuesday on Fox News' "Special Report." He said Wednesday he is still "connecting the dots" between the source's information and the text messages he and other lawmakers have reviewed.
MISSING TEXTS FROM FBI 'LOVERS' COVER 'PRIME' PERIOD, TRUMP SAYS
"Understand that Strzok and Page were very high-level in the FBI. Peter Strzok's title was FBI deputy assistant director of the counterintelligence division—these aren't low level underlings," Johnson said Wednesday. "These are individuals that had access to the highest level—to the director of the FBI."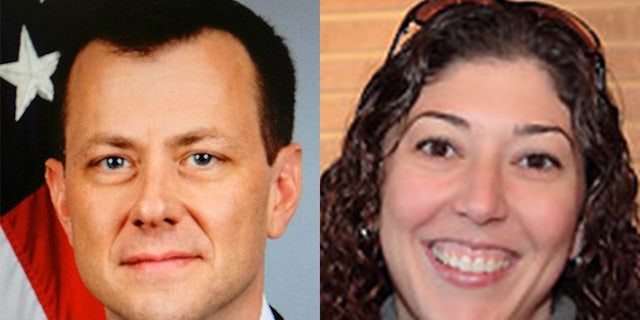 The "secret society" reference was first revealed this week, after congressional committees received hundreds of pages of text message records between Strzok and Page from the Justice Department. Congress is scrutinizing their discussions, after a slew of anti-Trump texts surfaced last year from the two officials who once worked on Robert Mueller's Russia probe -- fueling allegations of bias at the bureau.
Chairman of the House Oversight Committee Rep. Trey Gowdy, R-S.C., and Rep. John Ratcliffe, R-Texas, said Monday that the texts revealed there may have been an internal group "working against" President Trump.
"There's a text exchange between these two FBI agents, these two supposed to be objective fact-centric FBI agents, saying that perhaps this is the first meeting of the 'secret society'," Gowdy said Monday on "The Story with Martha MacCallum" Monday. The message apparently was sent the day after Trump won the November 2016 election.
'You can see the impunity with which they're acting because they are the FBI.'
Curiously, other texts released by Johnson show Strzok and Page appearing to wrestle with whether joining the Mueller probe would be worth it.
TRUMP, FBI BLAME SAMSUNG FOR LOSS OF STRZOK-PAGE TEXTS, AS 'SECRET SOCIETY' DETAILS EMERGE
In one text, Strzok wrote: "you and I both know the odds are nothing. If I thought it was likely, I'd be there no question. I hesitate in part because of my gut sense and concern there's no big there there."
The full context of those texts is not entirely clear.
Meanwhile, Republicans are pressing for answers on why five months of text messages -- between December 2016 and May 2017 -- are missing from the records.
The cover letter of the 384-pages of messages given to Congress notified investigators that the FBI's technical system "failed to preserve text messages for Mr. Strzok and Ms. Page from December 14, 2016 through May 17, 2017."
FBI'S STRZOK ALLEGEDLY DISMISSED MUELLER PROBE: 'NO BIG THERE THERE'
The text messages have "cast a shadow" over the entire bureau this week, Chairman of the House Judiciary Committee Bob Goodlatte, R-Va., said.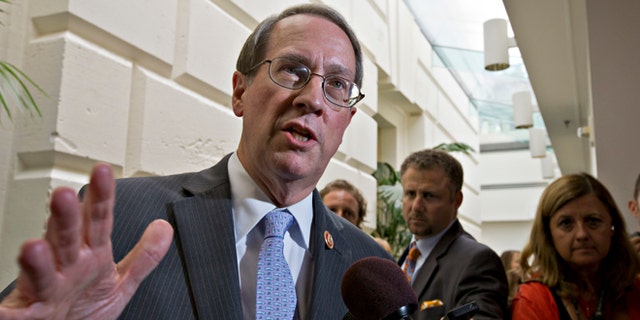 "The texts that have been produced are very concerning because they indicate a concerted effort – not just talk between two people," Goodlatte said Wednesday on "America's Newsroom." "But a concerted effort in the department."
Goodlatte noted that the FBI was cooperating with his and other congressional committees in turning over documents.
"Those texts are so important. This isn't rehearsed testimony," Johnson said. "They are just unvarnished statements made by two individuals, at the highest levels within the FBI. You can see the impunity with which they're acting because they are the FBI."
Johnson added: "Nobody's ever going to investigate them. Well, sorry, we already started investigating them."
Fox News' Samuel Chamberlain contributed to this report.