Herman Cain: The Word from Inside the Radio Booth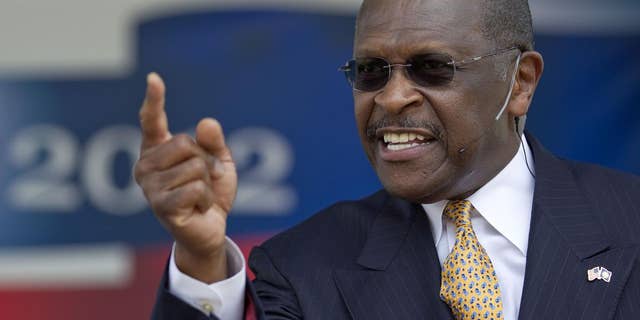 Who is Herman Cain--the newest long-shot name on the list of 2012 GOP presidential hopefuls? According to the man behind radio's "The Herman Cain Show," Cain is a "great communicator" whose straightforward leadership style sets him apart from the establishment republicans.
Matt Carrothers produced the syndicated radio show for three years, and says he's confident Cain's message will translate to voters just like it does to his talk show listeners.
Carrothers not only produced Cain's radio show, he also directed Cain's unsuccessful run for U.S. Senate in 2004. Both Cain and Carothers point to Cain's success in the business world as proof he can lead America.
Carrothers says Cain understands how to successfully market his ideas. In the past 40 years, Cain has worked his way up several big corporations: Coca-Cola, Pillsbury and most recently as the CEO and President of Godfather's Pizza.
"Herman understands better than any other candidate, based on many years of success in the business world, that voters and people in general respond better to positive messaging than negative messaging," Carrothers told Fox News, right before Cain's official presidential announcement.
Carrothers says "His leadership style is very straightforward. He defines the problem at hand. He identifies the correct solutions, and then he finds the right people to put in the right positions to implement those solutions."