Herman Cain Courts Cuban-Americans in Miami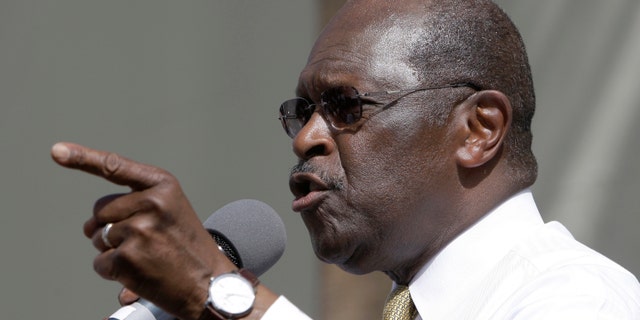 Speaking at the iconic Miami restaurant and perpetual presidential campaign stop, the Versailles Cafe on "Calle Ocho," GOP presidential hopeful Herman Cain spoke to about 200 supporters, mostly Latino, on a range of issues including one important foreign policy issue, Cuba.
" Freedom for Cuba now," Cain said in response to remarks from the crowd about the communist nation.
"We should continue pressure on Castro," Cain said. "But I also believe the best way to get a solution is to talk to people who know most about the issue."
Cain also brought up his infamous 9-9-9 economic plan but called it "nueve-nueve -nueve," which resulted in laughter and cheers from the crowd. The presidential hopeful also drank a cup of strong Cuban coffee and a croqueta – a fried Cuban delicacy of potatoes and meat.
"How do you say delicious in Cuban?" Cain asked the crowd.
Cain has two more campaign stops in South Florida including a rally in West Palm Beach Wednesday evening.
Mike Amor contributed to this report.
Follow us on twitter.com/foxnewslatino
Like us at facebook.com/foxnewslatino