Helen Thomas' Alma Mater Pulls Eponymous Award After Anti-Semitic Remarks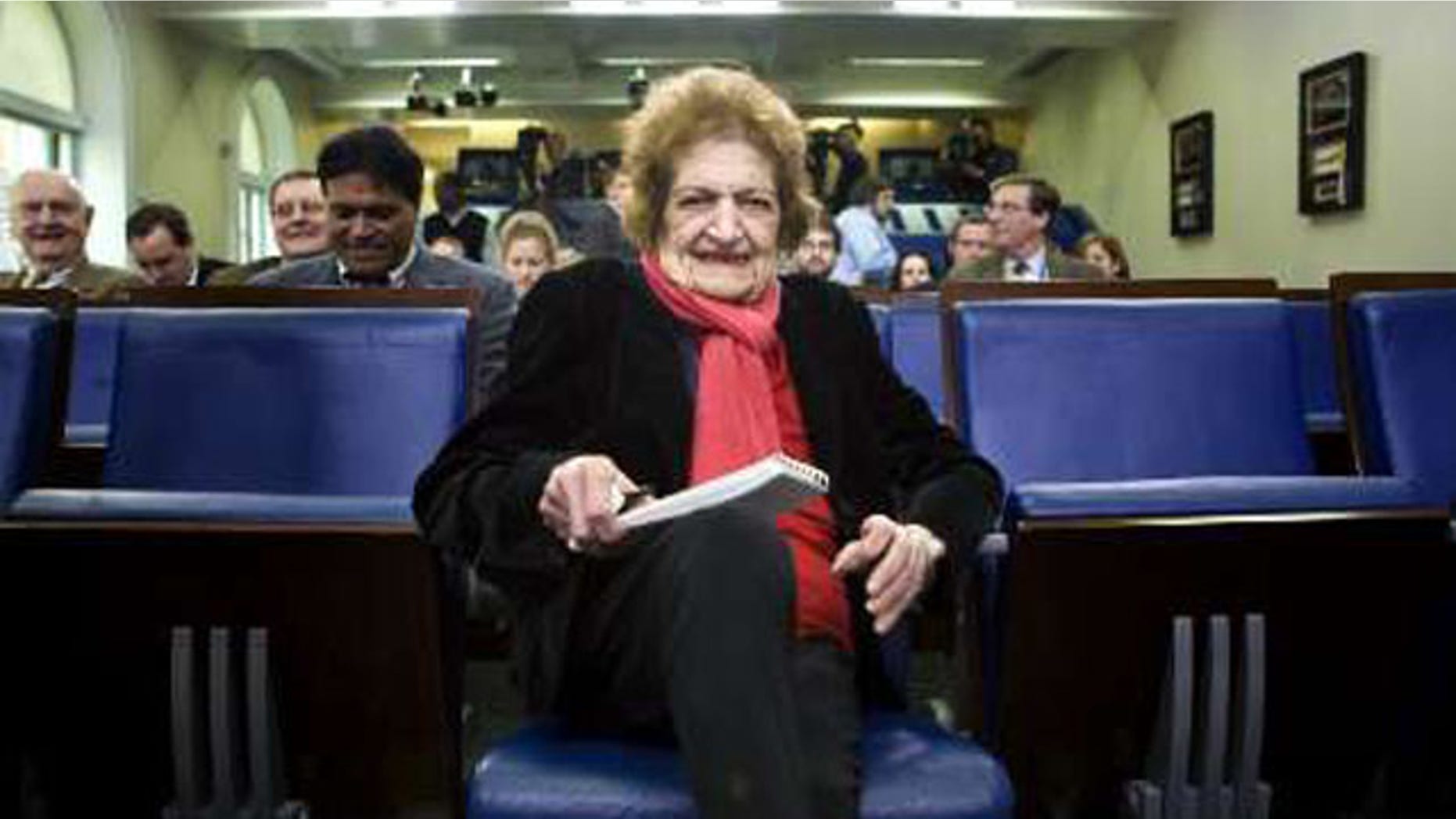 Wayne State University has decided to pull the Helen Thomas Spirit of Diversity Award after she made what school officials are calling "anti-Semitic" remarks at a workshop on diversity held in Dearborn, Mich.
During the workshop, called "Images and Perceptions of Arab-Americans: The New America: Mom, Apple Pie and Arab Bashing," and sponsored by a group called Arab Detroit, Thomas reportedly told the audience of about 300: "We are owned by propagandists against the Arabs. There's no question about that. Congress, the White House and Hollywood, Wall Street are owned by the Zionists."
The speech garnered a standing ovation.
Abe Foxman, director of the Anti-Defamation League urged all journalism schools on Friday to remove any honors that recognize the 90-year-old journalist.
Detroit's Wayne State University, Thomas' alma mater, pulled the award hours later, and issued a statement.
"As a public university, Wayne State encourages free speech and open dialogue, and respects diverse viewpoints. However the university strongly condemns the anti-Semitic remarks made by Helen Thomas during a conference yesterday."
Thomas, who is of Lebanese descent and graduated from the university in 1942, retired from her post as a White House columnist after a video clip of her making anti-Semitic remarks began circulating in June.
She was quoted telling a rabbi that Israelis should "get the hell out of Palestine and "go home" to "Poland, Germany and America and everywhere else." She consequently lost her front-row seat in the White House briefing room, a place she had known since the Kennedy administration.
In response to Wayne's actions, Thomas told the Detroit Free Press on Sunday that the university had "betrayed academic freedom."
"It is a sad day for its students," she is quoted saying. "The leaders of Wayne State University have made a mockery of the First Amendment and disgraced their understanding of its inherent freedom of speech and the press."