Hedge-Fund Titans Who Backed Dems Open Their Wallets for GOP in 2012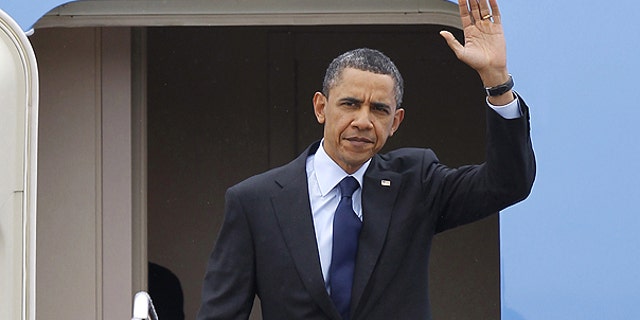 NEWYou can now listen to Fox News articles!
Hedge-fund managers made a big bet on Barack Obama and other Democrats in 2008. Now, with the 2012 contest gearing up, some prominent fund managers have turned their backs on the party and are actively supporting Republicans.
Daniel Loeb, founder of Third Point LLC, was one of the biggest Obama fund-raisers in 2008, rounding up $200,000 for him, according to campaign-finance records. In the decade prior, Mr. Loeb and his wife donated $250,000 to Democrats and less than $10,000 to Republicans.
But since Mr. Obama's inauguration, Mr. Loeb has given $468,000 to Republican candidates and the GOP, and just $8,000 to Democrats. Hedge-fund kings have feelings, too, and the president appears to have hurt them.
"I am sure, if we are really nice and stay quiet, everything will be alright and the president will become more centrist and that all his tough talk is just words," Mr. Loeb wrote in an email about four months ago expressing frustration with the president's posture toward Wall Street. "I mean, he really loves us and when he beats us, he doesn't mean it." The email, sent to eight friends, was widely circulated on Wall Street.
Mr. Loeb is part of a shift in political allegiance within the world of hedge funds that also includes such big names as Steven Cohen's SAC Capital Advisors and Kenneth Griffin's Citadel Investment Group. Managers and employees of hedge funds directed a majority of their contributions to the GOP in the 2009-2010 election season, a pattern not seen since 1996, when the industry was much smaller.
Managers of hedge funds—private investment partnerships that cater to institutions and wealthy people—are reacting to what some criticize as Mr. Obama's populist attacks on Wall Street, as well as to Democrat-led efforts to raise their tax bills. They had hoped to be protected from such a tax move by their relationships with prominent Democratic members of Congress. "Hedge funds bankrolled the Democrats in the 2006 and 2008 elections, and the very people they helped put in power turned around and screwed them," said Sam Geduldig, a former Republican congressional staffer who is a Wall Street lobbyist.
Click here to read more on this story from The Wall Street Journal.