'He was not happy': Menendez pushed for rule change in doc's dispute, Obama officials testify
NEWYou can now listen to Fox News articles!
Top health officials from the Obama administration testified Tuesday that Sen. Robert Menendez pressured them to change a long-standing Medicare policy in a way that would benefit the Florida ophthalmologist at the center of the New Jersey Democrat's corruption trial.
Menendez is accused of accepting campaign donations, gifts and vacations from his friend Dr. Salomon Melgen. In return, Menendez allegedly used his Senate powers to lobby on behalf of Melgen's business interests.
Then-Health and Human Services Secretary Kathleen Sebelius, the highest-level Obama official to testify in the case, took the stand Tuesday to describe a meeting she had with Menendez in the office of then-Senate Majority Leader Harry Reid, D-Nev. Prosecutors' previously filed brief said that meeting was held in August 2012 and alleged Menendez "personally pressured" Sebelius to intervene over a Medicare payment policy, though Sebelius balked.
Giving her side of the story, Sebelius testified Tuesday that the "gist" of the conversation involved Menendez's "unhappiness" over the policy, which he felt was "unclear" and "unfair" to providers. The policy happened to be at the center of a billing dispute involving Melgen.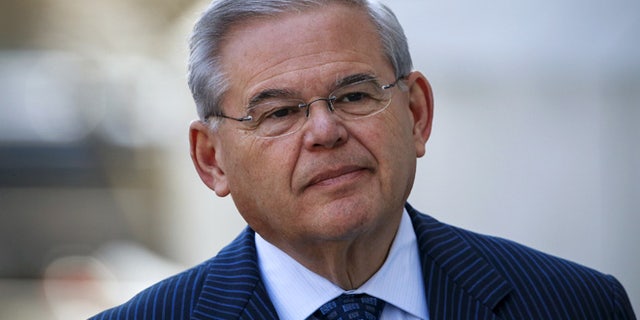 "He felt this was a policy that needed attention and was not fair to health care providers," Sebelius said Tuesday. "… I basically reiterated what I knew about this practice and what I knew about the policy, which was I thought the policy was clear."
She added, "To me it was pretty simple," and noted that she didn't think it was a "very satisfactory meeting" for Menendez.
Sebelius also said it was "unusual" for Reid to invite her to a meeting involving another member of Congress. It was "actually the only time in five and a half years that this occurred," she said.
But Sebelius wasn't the only Obama health official with whom Menendez met. Two months earlier, Menendez met with then-Acting Administrator for the Centers for Medicare and Medicaid Services Marilyn Tavenner, who also testified Tuesday.
Their meeting apparently ended on a similar note – with the health official pushing back, and Menendez allegedly dissatisfied.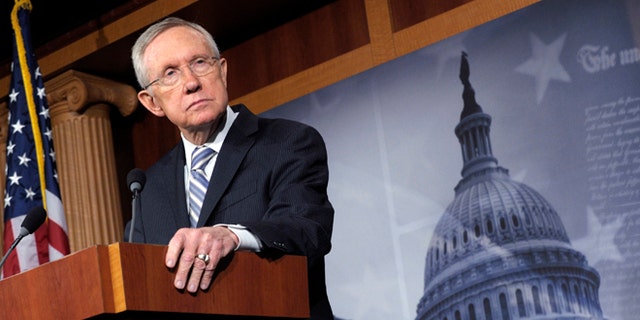 Tavenner testified Tuesday that she met Menendez in his office in June 2012 to discuss the Medicare payment policy.
"What he was asking me was to take a look at the policy, and the policy went back for a few years," Tavenner testified. "And he was questioning the clarity of the policy and [asked] if I would take a look."
She suggested that when Menendez determined Tavenner would not be altering the policy, he seemed to want to take his request up the ranks.
"I think he was not happy. He told me he was disappointed, that he felt there should have been changes," Tavenner testified. "And that he did not intend to let it stand. He intended to take it to the next steps."
Tavenner, who worked for CMS for five years, explained that those "next steps" would include bringing the issue to Sebelius.
According to court documents filed in 2016, CMS in 2009 suspected Melgen had overbilled Medicare for $8.9 million from 2007-2008 by "engaging in a prohibited practice known as 'multi-dosing.'" According to court documents, the Medicare policy required that each patient receiving the drug Lucentis be treated using a separate vial, but Melgen "routinely" used the extra solution from a single vial to treat multiple patients. CMS believed Melgen was paid for more vials of the drug than he actually used.
According to Tavenner, the changes to the Medicare payment policy Menendez allegedly proposed would have benefitted Melgen, though she did not recall Melgen's name coming up in the June 2012 meeting.
HARRY REID EXPECTED TO BE CALLED TO TESTIFY IN MENENDEZ TRIAL, SOURCE SAYS
Menendez has proclaimed his innocence in the case. When the trial opened last month, his lawyers said the case is not about corruption or bribery but about a long-term friendship.
Reid also is expected to be called to testify in the Menendez trial. The former Senate Democratic leader's name re-emerged weeks ago in the case, when prosecutors said he was "first enlisted" by Menendez in November 2011 to advocate for Melgen in the ongoing dispute with Centers for Medicare and Medicaid Services (CMS.)
Reid already has met with the Justice Department and the FBI in connection with the investigation, back in 2015.
Court documents claim that Reid reached out to the White House deputy chief of staff in 2011 about Menendez being "upset about how a Florida ophthalmologist was being treated" by CMS. Prosecutors said the White House deputy chief of staff "demurred" as it involved a "dispute between a single doctor and an administrative agency, not a policy matter."
In June 2012, Melgen also apparently flew Reid on his company's private plane from Washington to Boston and back, but Menendez was not present, according to a source with knowledge of the situation.
Reid did not respond to Fox News' request for comment.
Fox News' Tara Prindiville and Whitney Ksiazek contributed to this report.