Hatch calls on IRS to probe whether staffer leaked anti-gay marriage group's files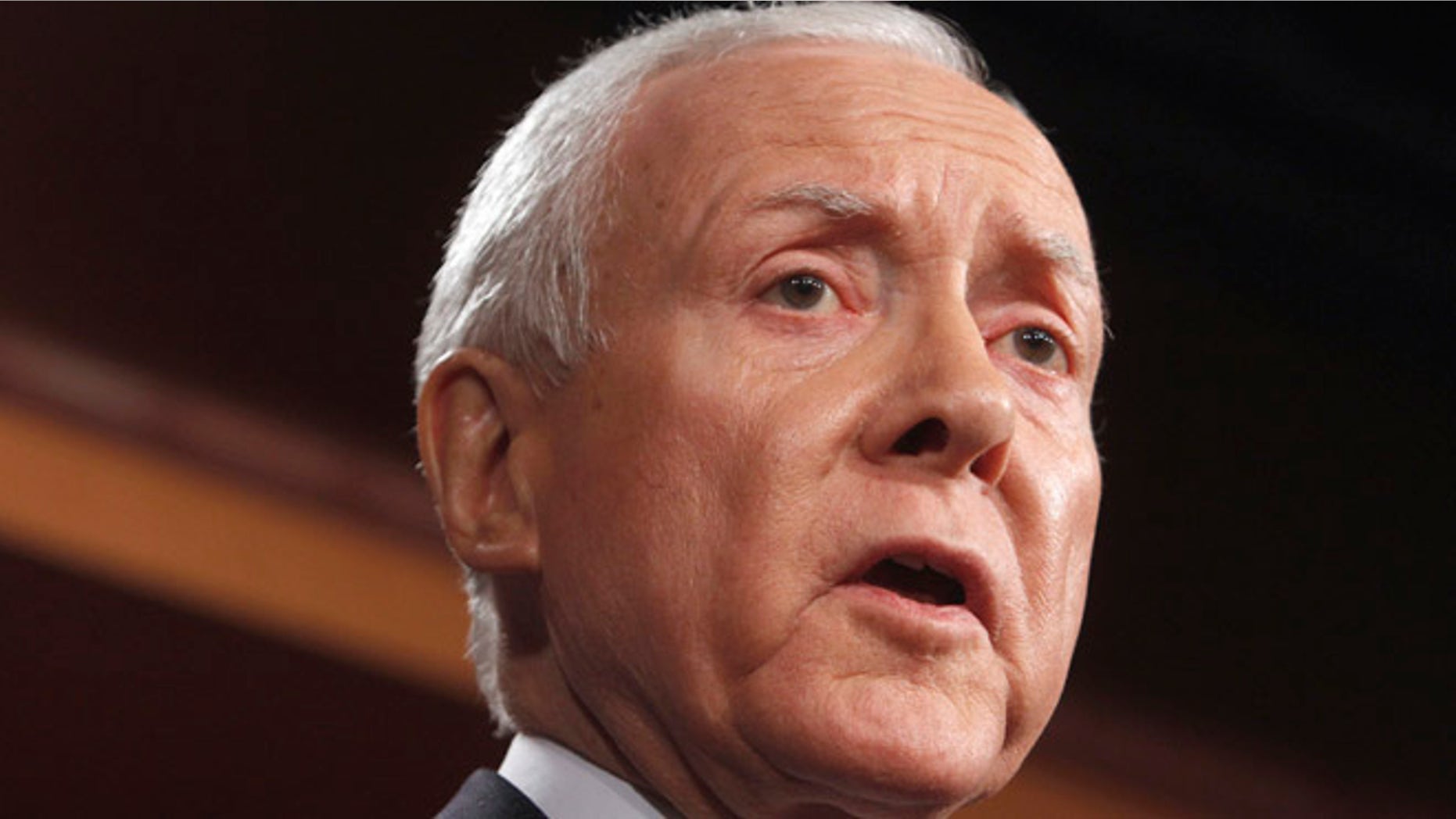 Sen. Orrin Hatch is calling on the IRS to investigate whether someone on the inside could have leaked the private tax files of a prominent anti-gay marriage group.
Hatch, in a letter Tuesday to IRS Commissioner Douglas Shulman, said, "evidence suggests that the IRS may have been the source of the unauthorized disclosure of donor information."
The Republican Utah senator was referring to the recent publication of documents listing 2008 contributors to the National Organization for Marriage. Among those contributors was Mitt Romney.
Both the gay advocacy group the Human Rights Campaign and the Huffington Post posted the documents -- the National Organization for Marriage has claimed it appears someone in the IRS fed the documents to the Human Rights Campaign.
That possibility "is a matter that I take with the utmost seriousness," Hatch wrote, calling the allegation "disturbing."
"Our political history shows the absolute necessity of maintaining the nonpartisan integrity of the IRS," Hatch wrote, calling for an investigation.
The IRS has not said whether a probe is underway. Spokesman Dean Patterson told FoxNews.com last month that the "IRS takes this confidentiality of return information very seriously" and said "any allegations of improper disclosures of taxpayer information are investigated by the Treasury Inspector General."
The Human Rights Campaign, in disclosing the information, used it to claim Romney was "essentially funding NOM's strategy of using racial division and unfounded scare tactics to attack LGBT equality."
The donation came as the National Organization for Marriage and other groups were fighting for the Proposition 8 measure banning gay marriage in California.
But the Human Rights Campaign adamantly rejected the accusations from the National Organization for Marriage.
"NOM's charges of illegal conduct by HRC are absolutely false," the group said in an earlier statement.
The information on the Romney donation was actually available elsewhere -- including in a filing for Romney PAC's Alabama chapter -- before the Human Rights Campaign posting.
National Organization for Marriage President Brian Brown said his group was never trying to "hide" the information about Romney. But he said the tax form, listing donations of at least $5,000, is supposed to be private and said the other donors on the list could be subject to intimidation.