Harvard professor, Newsweek mocked for claims Clinton can still become president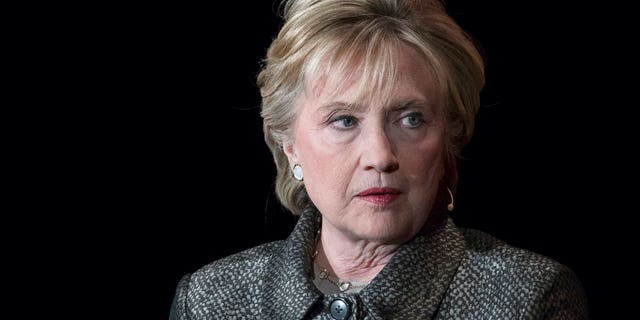 A Harvard Law School professor and Newsweek magazine were recently mocked after uncritically suggesting a scenario in which Hillary Clinton could still become the president.
Lawrence Lessig, the Roy L. Furman professor of law and leadership at Harvard Law School, outlined a scenario in which the former senator could take the reins of power in the event of a series of impeachments of the Trump administration.
If President Trump resigns or gets impeached, Vice President Mike Pence resigns or is impeached and House Speaker Paul Ryan – who would legally become the heir to the top job – appoints Clinton as his deputy and then resigns, Clinton would become the president, the professor said.
"This is one way that it could happen," Lessig told Newsweek magazine on Wednesday.
Lessig first envisioned this scenario in a blog post back in October.
"If Ryan became President because the Trump/Pence campaign committed treason, who should he nominate as his Vice President?" he wrote. "The answer seems unavoidable: He should nominate the person defeated by the treason of his own party, and then step aside, and let her become the President."
The hypothetical scenario was mocked on social media, with some pointing out that the U.S. Constitution and the existing laws clearly define the line of succession – leaving no actual legal avenue for Clinton to take office, contrary to the professor's claims.
Others have taken an issue with the magazine for pushing the theory without scrutiny.
"What's left of Newsweek is actively making people dumber and less informed and honestly should be unfollowed and shunned for this kind of behavior," wrote Wall Street Journal journalist Byron Tau.
The professor reiterated in the interview with the magazine that such scenario remains a possibility despite not seeing solid evidence confirming "whether there was some conspiracy to steal the election."
"But that's very different from saying I think it will happen, or should happen, or [that] the evidence is there for it to happen," he told Newsweek.
If the Trump administration is found to have colluded with a foreign government, Lessig said Trump should be removed from power.
"Absolutely, he's got to resign, and if he doesn't resign, then absolutely Congress needs to impeach him," he said.