Hannity's exclusive sit-down with President Trump to air Thursday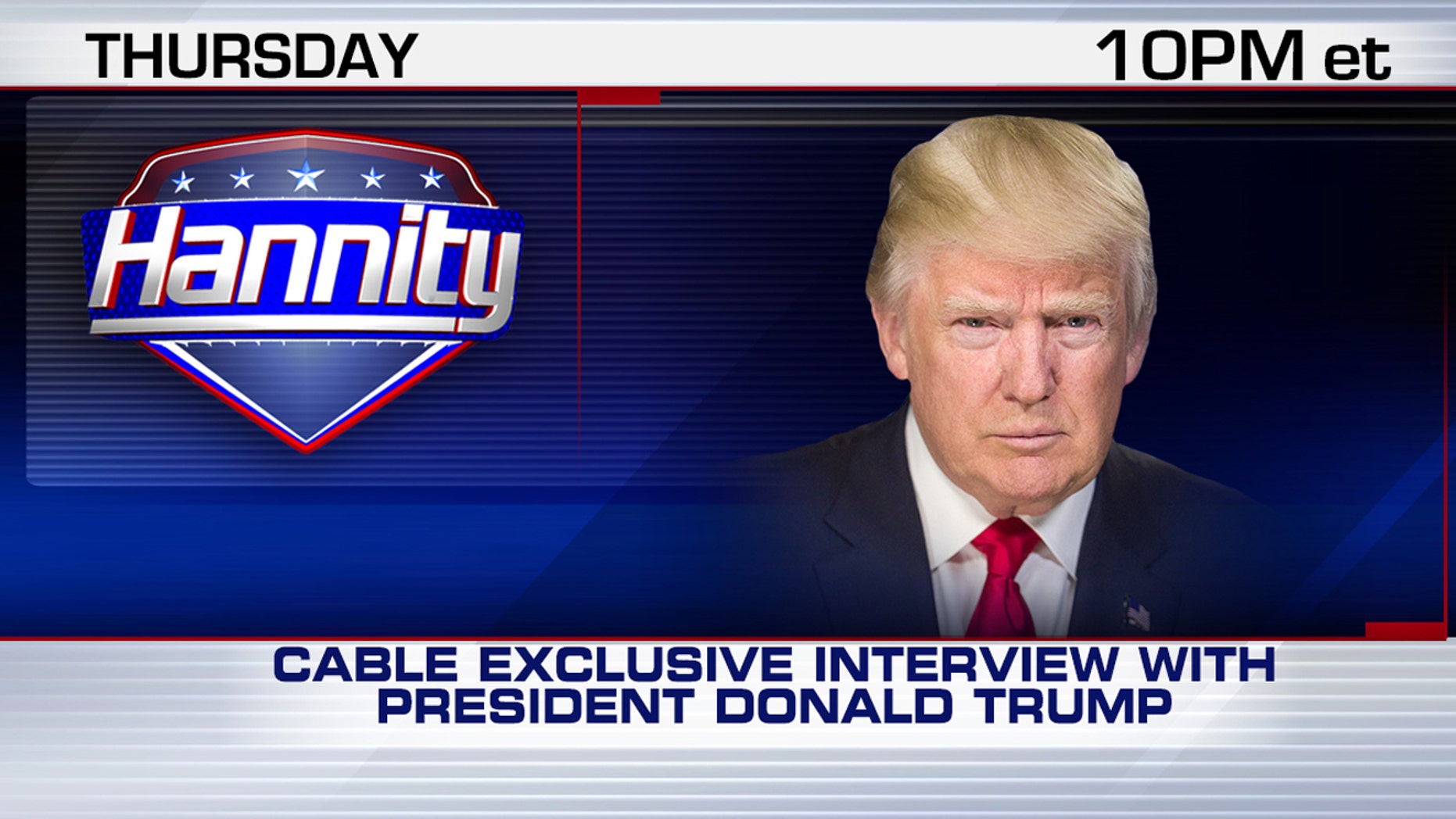 Sean Hannity will sit down with President Trump for a full hour in an exclusive interview set to air Thursday night on Fox News Channel.
Hannity, whose show is the top-rated cable news program in its 10 p.m. time slot, will question the president about his first week in office, plans for the first 100 days of his term, his choice to fill the Supreme Court vacancy left by the death of Associate Justice Antonin Scalia and Trump's sometimes rocky relationship with the media.
Hannity has interviewed Trump dozens of times, but Thursday's session will be the first extended, exclusive interview the new commander-in-chief has given since being sworn-in less than a week ago.
Hannity, who joined Fox News in 1996, has interviewed numerous political luminaries in his career, including former President George W. Bush, former Vice President Dick Cheney and Israeli Prime Minister Benjamin Netanyahu.
In addition to his Fox News Channel show, Hannity hosts a radio program that is syndicated to more than 500 stations and has a loyal listenership of 13.5 million.