Gun control advocates vow to take fight into 2014 elections, spend millions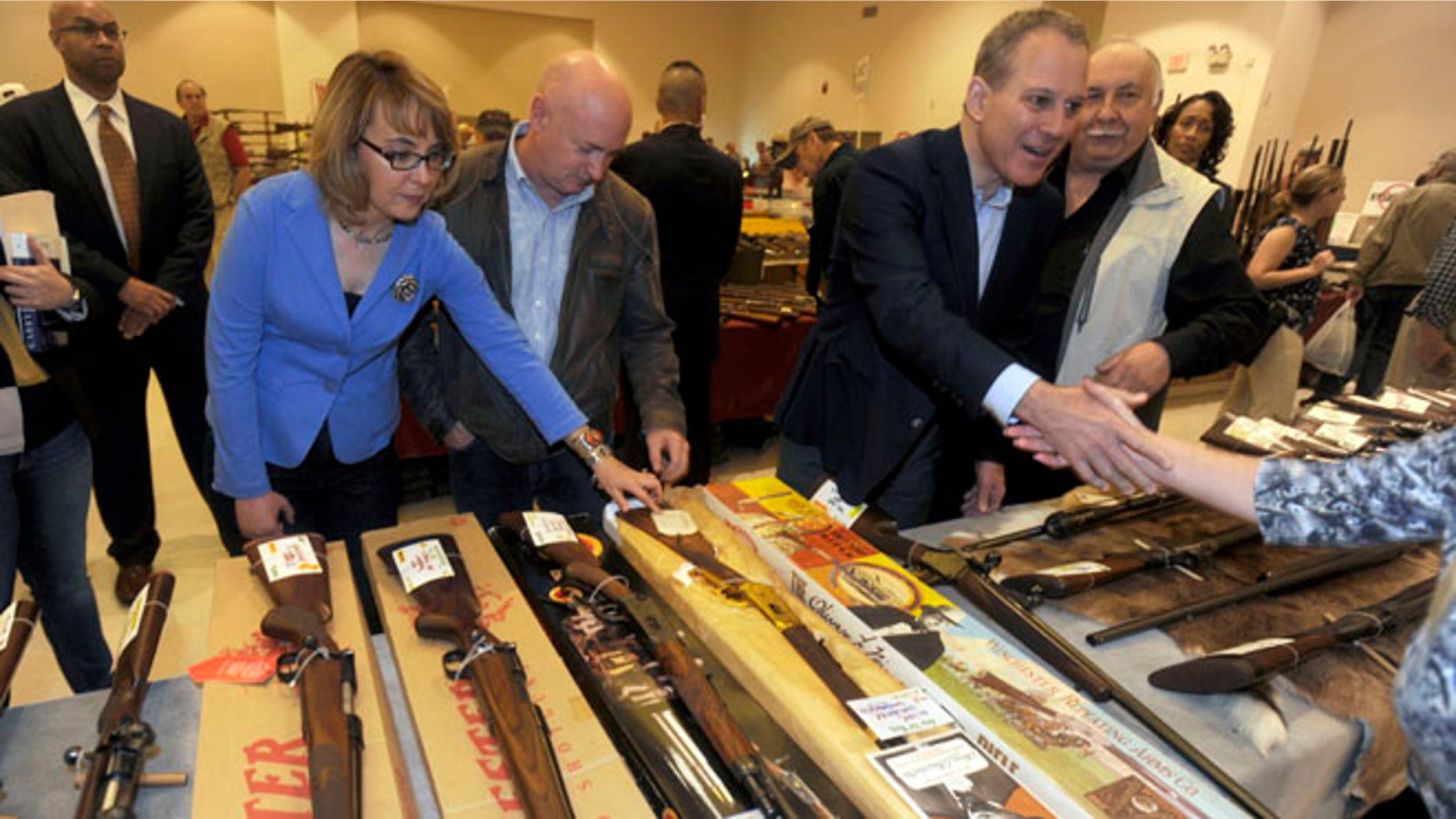 Gun control advocates acknowledged Sunday that they were disappointed with efforts this year to tighten firearm laws across the country but vowed to continue their fight, including spending millions on their candidates in next year's elections.
Their comments came one year after the Sandy Hook elementary school massacre in which 20 students and six adults were fatally shot in Newtown, Conn. However, Congress failed to pass no major gun-control legislation in the aftermath.
"We get disappointed," said Mark Kelly, who co-founded the gun-control group Americans for Responsible Solutions with wife Gabrielle Giffords, the former congresswoman who was shot on the campaign trail in 2011.
The retired astronaut and Navy captain told "Fox News Sunday" the defeat of the so-called, bipartisan Manchin-Toomey Senate gun bill was "not a good day" but that his group plans to spend $25 million in the next election cycle.
Though the focus of America's gun debate appears to be shifting from weapons bans to keeping firearms away from criminals and the mentally ill, gun-rights advocates seem steadfast in their efforts to limit background checks and repeal laws that prevent people from defending themselves against attackers.
"There's no victory until we get guns in school and elsewhere to protect ourselves," Larry Pratt, executive director of Gun Owners of America, told Fox News. "The legislation that is on the books is lethal … and we simply have to get rid of them."
Kelly said that anti-gun groups were able to spend about as much as pro-gun groups in the recent Virginia gubernatorial race in which Democrat Terry McAuliffe defeated Republican Ken Cuccinelli -- a sign that the balance of power is shifting after his side got outspent in the Capitol Hill gun debates.
Carlee Soto, whose sister was killed in the Dec. 14, 2012, attack at Sandy Hook elementary, in Newtown, Conn., also acknowledged the effort to tighten gun laws has been difficult, but she remains optimistic.
"Some days I don't want to speak in front of the camera … but my sister can't do that," she told Fox News. "I believe we will have sensible gun laws in the future."