'Guccifer' casts doubt on Obama administration's Russia hacking claims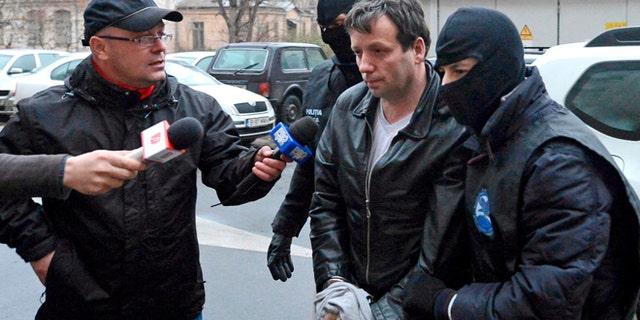 EXCLUSIVE: Romanian hacker Marcel Lehel Lazar, weighing in from a prison 3,700 miles away on the latest diplomatic dust-up between the U.S. and Russia, told Fox News in an exclusive interview that he doubts the Obama administration's allegations about Moscow directing cyberattacks against Democratic groups in the 2016 election.
Lazar, 44, also known as "Guccifer," spoke to Fox News Senior Executive Producer Pamela Browne in a series of recorded phone calls from his Romanian jail cell in late December. He described the administration's allegation of Russia cyber-attacks during the 2016 elections as part of "a fake cyber war."
"Americans are crazy about the Russian thing and that Russians are invading the United States," Lazar said, suggesting the allegations are overblown because of Cold War sensitivities. "It's crazy ... it's this hysteria you know?" he said.
Lazar has been convicted and sentenced to prison in two separate countries, the U.S. and Romania, for his hacking and taunting of major celebrity and political figures. Lazar is expected to finish his Romanian sentence in 2019 and then will be returned to the U.S. to face 52 months in an American prison after pleading guilty to two counts of a nine-count indictment.
Largely regarded as a nuisance hacker motivated through his disillusionment and frustration -- and some say obsession -- with political figures both in the U.S. and Romania, Lazar was the first to expose Hillary Clinton's use of the private Clintonemail.com address.
This revelation ultimately led to the identification of Clinton's personal account used for all government business while she served as secretary of State. FBI Director James Comey described the handling of classified material as "extremely careless."
The FBI and administration have since turned their attention to responding to alleged Russian hacking of Democratic accounts, which some Clinton allies have blamed for her election loss.
In interviews conducted two weeks before the Obama administration's expulsion of 35 Russian diplomats in retaliation for alleged interference in the U.S. elections, Lazar predicted there "will be probes and indictments against some Russian people."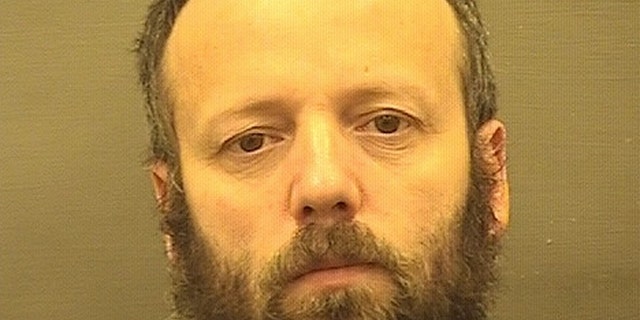 Lazar told Fox News that he remains frustrated the FBI still has "70, perhaps 100 gigabytes" of his files that were handed over as part of an agreement with the Justice Department. In multiple conversations from his prison near Arad, Romania, Lazar stressed that he gave the passwords which were 'confirmed' by government agents as authentic.
Outside cyber experts tell Fox that 70 gigabytes of data is about 1.75 million pages.
In the summary of its interview with Lazar as part of the Clinton probe, the FBI said "Lazar began by stating that he had never claimed to hack the Clinton server," despite having made such claims in an earlier interview with Fox News. Asked about that interview, according to the summary, "Lazar then stated that he recalled the interview with Fox News, and that he had lied to them about hacking the CLINTON server."
Pressed by Fox News last month, Lazar had a different version of events. "The agents said, 'Okay. Can you prove without doubt that you hacked the Hillary Clinton server. Can you prove this without any shadow of doubt?' And I said, 'I cannot. I have these gigabyes of data which is hundreds of thousands of documents,' and the FBI could verify for themselves."
Guccifer, who is married and has a child, was extradited to Romania last year and says he has been back in prison there since Oct. 11, but he follows some news on television in a room he shares with four other inmates.
President Obama issued sanctions on Dec. 29 against Russian agencies and companies and took the unusual step of expelling 35 people -- many believed to be Russian intelligence operatives living in the U.S.
As tensions between Russia and the U.S. escalated in December, defeated presidential candidate Clinton also proclaimed at a Democratic fundraiser that Vladimir Putin "had a personal beef with me."
Amel Smith, who has 30 years of government service and worked as counter-espionage investigator at the State Department during Clinton's tenure, found the former presidential candidate's statement odd.
"Too funny, I am sure they had a few steak meals together," Smith said. "My guess is that the trace of the IP addresses led them to Russia. But this is not conclusive evidence that the hack came from Russia. … I don't think they [Russia] really care who won the election, just meddling in the process. "