Guantanamo May Not Close Until 2011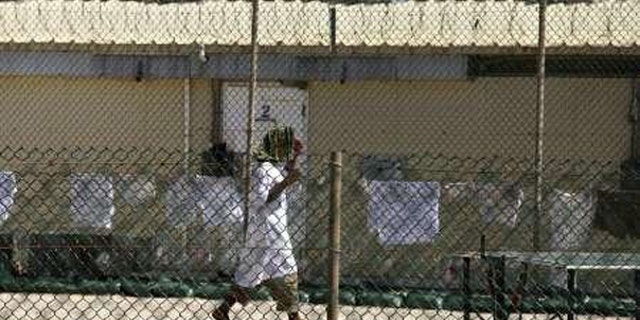 NEWYou can now listen to Fox News articles!
President Obama's commitment to close the Guantanamo Bay prison by next month may now be delayed until 2011 because it will take months for the federal government to buy a prison in the state of Illinois and upgrade it to hold terror suspects.
The drawn-out construction timetable shows the political risk of Obama's pledge, a delay that could even be extended by congressional opposition to financing the purchase and upgrades for the Thomson Correctional Center.
Lawmakers in both parties have been wary of bringing detainees to the United States. Attorney General Eric Holder already has decided that self-declared 9/11 mastermind Khalid Sheikh Mohammed and four others will be tried in federal court in lower Manhattan, New York City.
In the Senate, a spokesman for Republican Leader Mitch McConnell promised that the party would use delaying tactics to prevent allocation of money for the Illinois facility and said he expected support from Democrats.
Senior congressional Democrats have said it is too early to know whether members of their party would oppose setting aside money for the facility, but some have expressed skepticism about bringing detainees to the United States.
Democratic Sen. Jim Webb has said previously, "It is my strong belief that individuals charged with acts of international terrorism should be classified as enemy combatants. They do not belong in our country, they do not belong in our courts, and they do not belong in our prisons."
Obama originally said Guantanamo would close Jan. 22. While that date proved unrealistic, the president has directed administration officials to move quickly to acquire the maximum security Thomson facility.
White House spokesman Ben LaBolt would not say Wednesday when Guantanamo was expected to be closed.
He told The Associated Press, "The president remains as committed today to closing the detention facility at Guantanamo as he was when he entered office, and substantial progress has been made in recent weeks. The detainee population at Guantanamo is now smaller than it has been at any time since 2002.
"We will work with Congress to ensure that we secure the necessary funds to purchase and upgrade the Thomson prison, which will operate at a substantially lower cost to taxpayers, next year."
Shoemaker said, "The end of 2010 or the start of 2011 has always been the mark the administration talked to us about."
In addition to any appropriations struggles, current federal law requires that detainees can be housed only inside U.S. borders while their trials are pending. That law would have to be changed to cover detainees who have not yet been charged and will not be sent abroad. The change would have to specify that detainees could be kept on U.S. soil for any purpose.
The Justice Department said last weekend that since 2002, more than 560 detainees have left the military prison in Cuba and 198 remain
"We're hitting the anticipated bumps" in the timetable for using the Illinois facility, Shoemaker said.
He added that many lawmakers would not vote to change the law or provide the funds until the administration submits a comprehensive plan on the handling of the remaining prisoners.
Federal officials tried on Tuesday to allay fears that moving terror suspects from Guantanamo to Illinois could make the state a terror target.
The director of the Federal Bureau of Prisons, Harley Lappin, told a state legislative panel that a new perimeter fence and other measures would make Thomson Correctional Center "the most secure of all federal prisons in the country."
The 12-member Commission on Government Forecasting and Accountability could vote on a recommendation to sell the prison that skirts the Mississippi River, but the governor does not have to follow the recommendation.
The commission said it would not vote on the proposal before Jan. 14.