Grassley, in split from McConnell, favors Senate vote on Mueller protection bill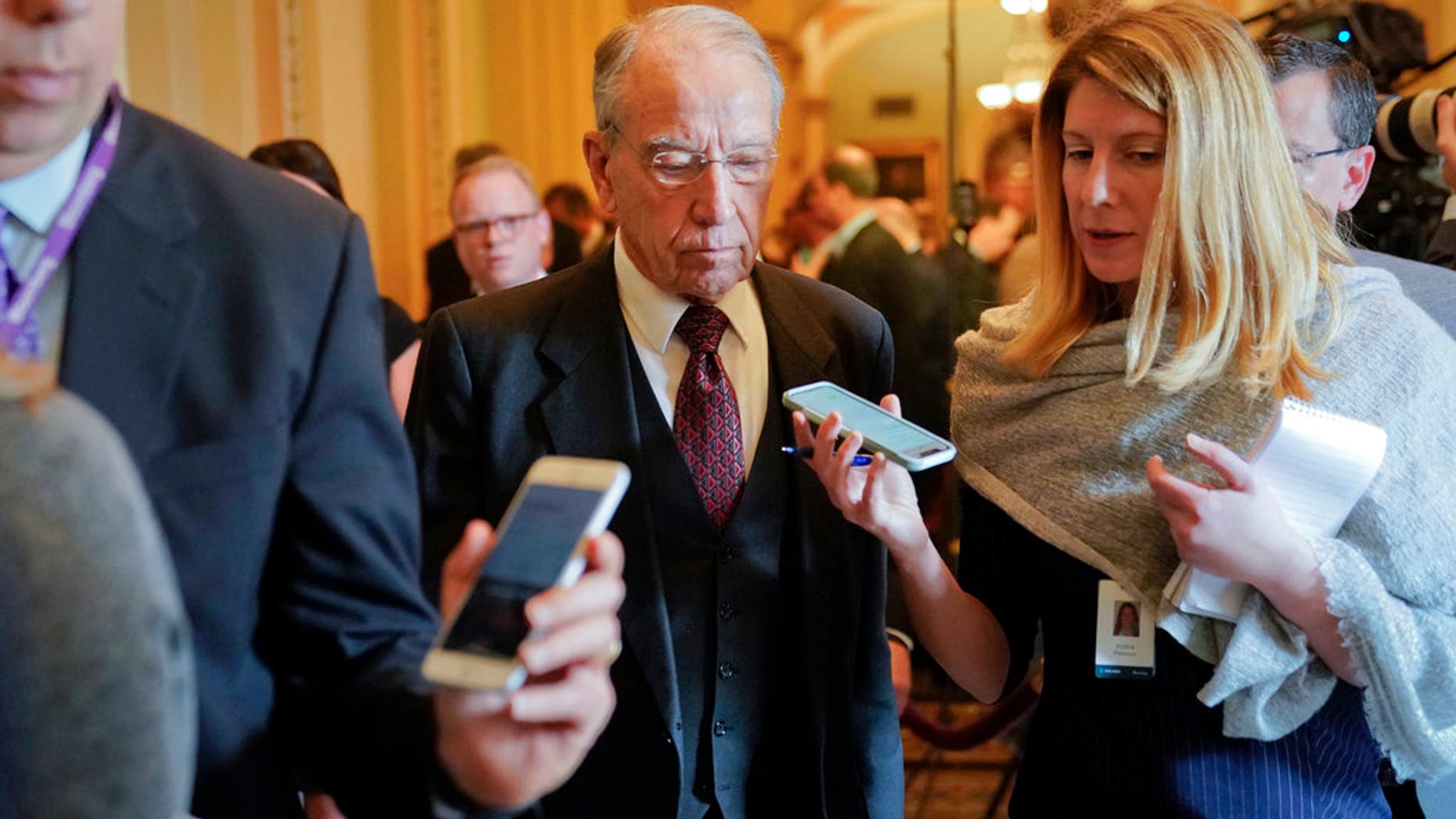 The chairman of the Senate Judiciary Committee said Thursday that a bill intended to protect Special Counsel Robert Mueller from being fired should get a Senate vote.
The remarks by Sen. Chuck Grassley, R-Iowa, represented a split from Senate Majority Leader Mitch McConnell, R-Ky., who said a day earlier that said he did not want the proposal to be considered by the full Senate.
WILL DEMS DO WORSE AT CHECKING TRUMP THAN GOP DID?
The Special Counsel Independence and Integrity Act, passed by the Judiciary Committee in April on a 14-7 vote, requires unanimous support. If passed, the bill would mandate that the special counsel can be fired only for good cause by a Senate-confirmed Justice Department official. A judge would then have 10 days to decide whether the firing fell under the legislation's criteria for good cause and stop the firing if necessary.
Grassley on Thursday said he supported the bill being brought to the Senate floor, the Hill reported.
"It's legitimate that the bill be brought up," Grassley said. "It would satisfy me if it became law because I voted for it."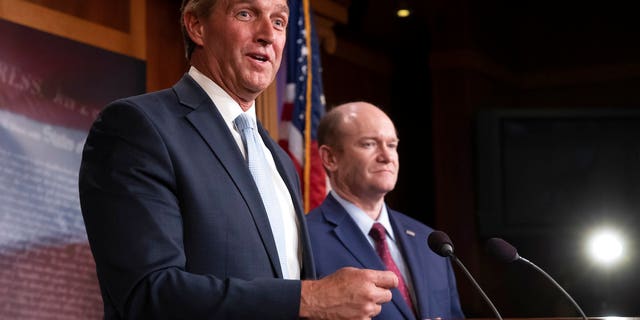 On Wednesday, McConnell blocked a request by retiring Sen. Jeff Flake, R-Ariz., and Sen. Christopher Coons, D-Del., to bring the bill to the Senate floor, the Hill reported.
Flake vowed to pull support for all federal judicial nominees – even those whom he supports -- unless the Senate's GOP leadership votes on legislation to protect Mueller's job. Flake accused McConnell of blocking the bill to avoid angering President Trump.
FLAKE VOWS TO BOYCOTT GOP JUDICIAL NOMINEES AFTER MCCONNELL TORPEDOES MUELLER PROTECTION LEGISLATION
"Sen. Coons and I are prepared to make it again and again until there is a vote on this vital, bipartisan legislation on the Senate floor," Flake said.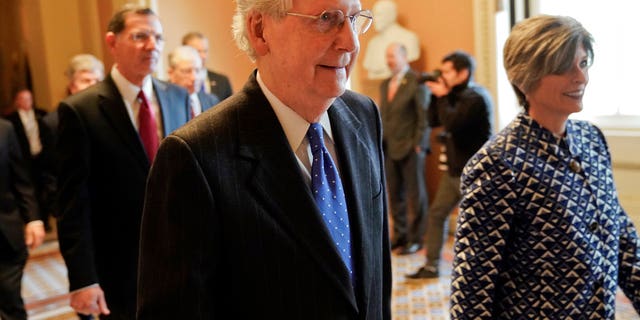 McConnell told reporters he believed the legislation was unnecessary because Mueller was not in danger of being fired.
"There's been no indication ... that Mueller's investigation will not be allowed to finish and it should be allowed to finish," McConnell said. "We know how the president feels about the Mueller investigation but he's never said he wants to shut it down."
SEN. MITCH MCCONNELL: WILL DEMS WORK WITH US, OR SIMPLY PUT PARTISAN POLITICS AHEAD OF THE COUNTRY?
Flake on Thursday insisted the bill would have GOP support beyond the Judiciary Committee. Grassley said he would not be "in the forefront with Flake advocating that the leader do so and so" but that he wouldn't be opposed to the bill's passing either.
Meanwhile, President Trump on Thursday amped up his criticism of Robert Mueller, whom he accused of protecting "all of his friends on the other side."
The committee comprises 11 Republicans and 10 Democrats -- which gives Flake to the ability to pull support for nominees -- including 21 pending in the Judiciary Committee and 32 awaiting a vote on the Senate floor.
Fox News' Gregg Re and The Associated Press contributed to this report.