Governors' Salaries Fell Last Year Amid Budget Crises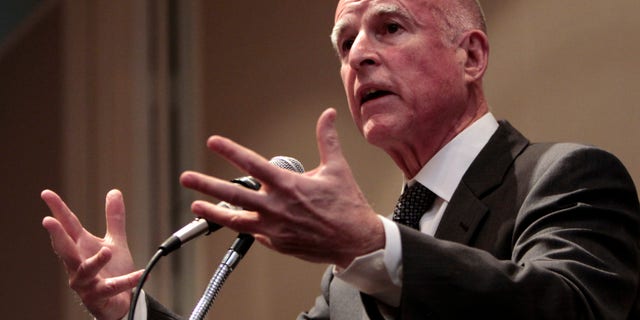 NEWYou can now listen to Fox News articles!
Running a state sure doesn't pay like it used to.
The average salary of U.S. governors is on a downslide, slipping 4 percent from $131,114 in 2009 to $130,595 last year, according to the Council of State Government's compensation survey for last year.
The decline came as states grapple with massive budget deficits.
But much of the decline is being driven by California, where the governor's salary was slashed from $212,179 to $173,987 last year by the Citizens Compensation Commission, which sets the salary for the top state executives in the state.
Former Gov. Arnold Schwarzenegger, who made a fortune as a movie star, never accepted his salary. And the new governor, Jerry Brown, who is known for his frugality, doesn't accept his either.
Florida and Hawaii also cut their governors' salaries last year. Florida reduced it by 2 percent, from $132,932 to $130,273 (new Gov. Rick Scott does not accept his salary) and Hawaii by 5 percent from $123,480 to $117,312.
But four states increased pay for their chief executives. Idaho raised it 6 percent from $108,727 to $115,348. Kentucky increased it 2.3 percent from $142,498 to$145,885. North Dakota raised it 5 percent from $100,030 to $105,036.
And in Tennessee, the salary increased 3.6 percent from $164,292 to $170,340. New Gov. Bill Haslam doesn't collect his salary as did former Gov. Phil Bredesen.