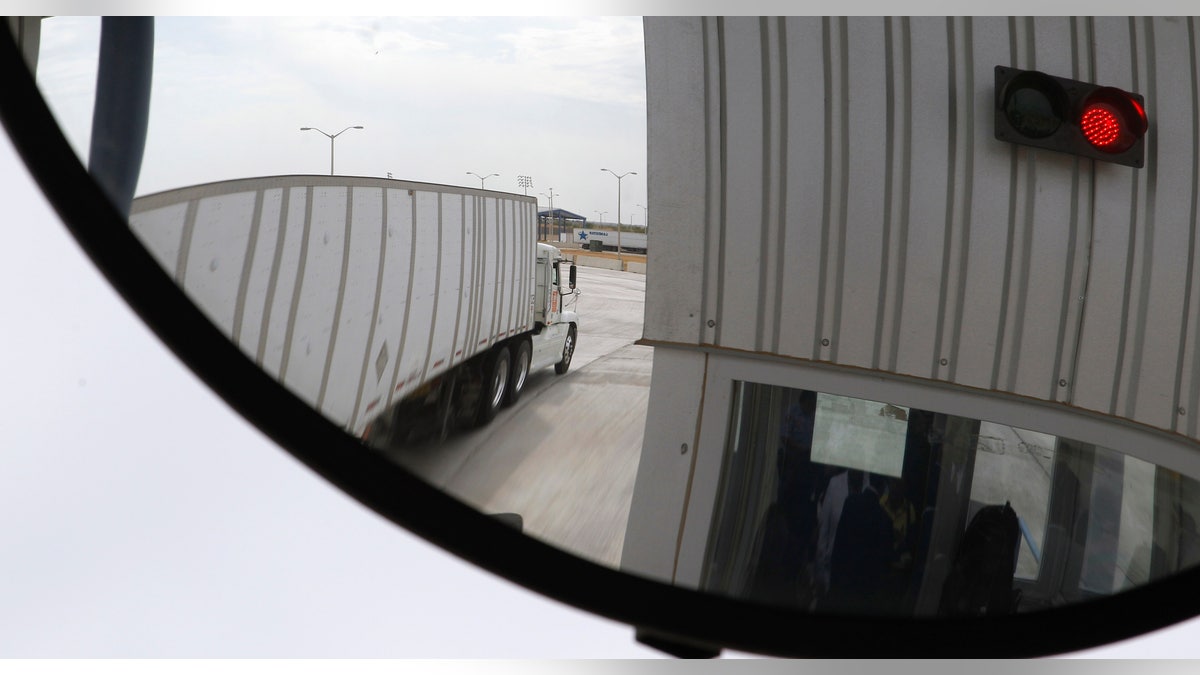 Citing a violation of the Americans with Disabilities Act, the Obama administration is suing a trucking company for taking the keys away from an Arkansas driver and eventually firing him after he admitted he was battling alcohol abuse.
The U.S. Equal Employment Opportunity Commission filed a lawsuit this week arguing that Old Dominion Freight Line discriminated against Charles Grams by stripping him of his position and offering him a demotion even if he completed a substance abuse counseling program.
Instead, the EEOC argued, the North Carolina-based company, which has a service center in Arkansas, should have complied with the law, known as the ADA, while ensuring safety.
"The ADA mandates that persons with disabilities have an equal opportunity to achieve in the workplace," said Katharine Kores, director of the EEOCs Memphis District Office, which covers Arkansas. "While the EEOC agrees that an employer's concern regarding safety on our highways is a legitimate issue, an employer can both ensure safety and comply with the ADA."
The EEOC says alcoholism is a recognized disability under the ADA and that the company violated the law with its policy that bans any driver who admits alcohol abuse from driving again.
The EEOC wants the company to reinstate Grams and another affected driver to their previous positions and provide them with back pay, compensatory and punitive damages and compensation for lost benefits. The EEOC is also seeking to block the company's alcohol-related policy.
The company's policy bans any driver who self-reports alcohol abuse from driving again. Reassignment to a non-driving position is contingent upon the driver enrolling in a treatment program.
Joel McCarty, general counsel to Old Dominion, wouldn't comment on the details of the pending litigation. But he told FoxNews.com, "We intend to vigorously defend our position."
When asked to respond to EEOC's comments and rationale behind the lawsuit, McCarty said, "Obviously, we disagree with their position totally."
"Our concern is safety," he said. "And that's why we intend to defend the policy."
According to the EEOC's suit, Grams, who had been with Old Dominion for five years without incident, informed the company in June 2009 that he believed he had an alcohol problem.
The company suspended him from his driving position, which paid him nearly $22 per hour, including benefits. In compliance with U.S. Transportation Department regulations, Grams met with a substance abuse professional who notified the company that Grams would participate in an outpatient treatment program and could return to work.
But Old Dominion told Grams that he wouldn't be allowed to drive again for the company and instead offered him a part-time position as a dock worker as soon as it became available. The position paid $12 per hour without benefits, the lawsuit alleges.
Grams then decided he couldn't afford treatment because he believed he would have to pay for it upfront and be reimbursed by his insurance company only if it approved the treatment. Instead, he joined Alcoholics Anonymous. Old Dominion fired him in July for job abandonment.
The EEOC contends that the company's actions deprived Grams and other affected drivers of "equal employment opportunities and otherwise adversely affect their status as employees, in violation of the ADA."
"Grams is a qualified individual with a disability under ADA ... who can perform the essential functions of a driving position," the suit says, adding that Grams and other employees wouldn't need treatment to perform non-driving duties.
The ADA, first passed by Congress in 1990 and updated in 2008, originally defined disability as "a physical or mental impairment that substantially limits a major life activity." Earlier this year, the EEOC issued sweeping new regulations offering guidance on how to define "disability" under the law.
When a worker meets the definition, employers must provide reasonable accommodations. For years, employers and employees have clashed over who truly qualifies for the sometimes-costly modifications to workplace duties and schedules.