Gov. Susana Martinez Holds Comfortable Lead In Re-Election Campaign, Poll Shows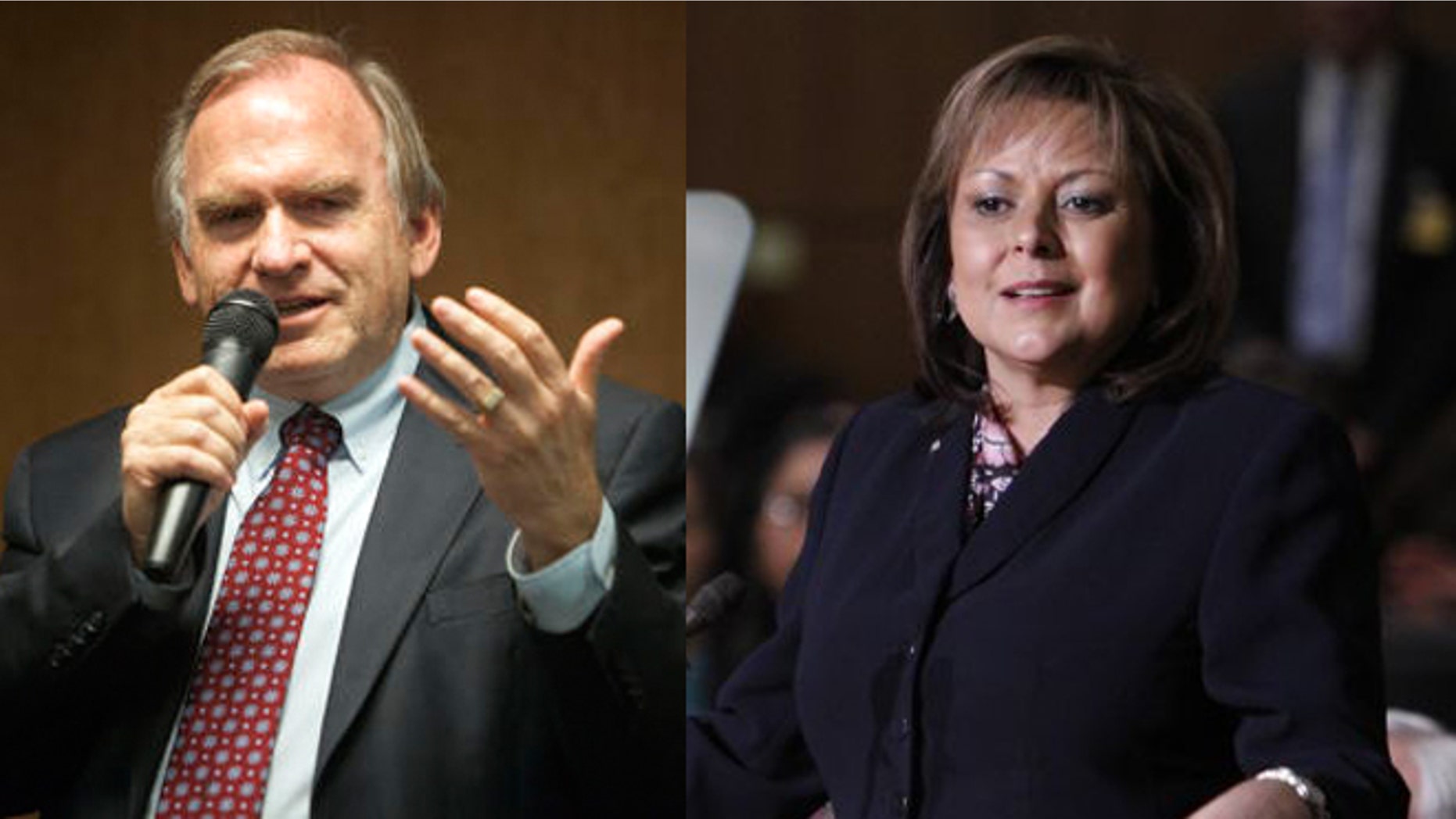 ALBUQUERQUE, N.M. (AP) – Gov. Susana Martinez has a sizeable lead over Democrat Gary King in her re-election campaign, according to a new Albuquerque Journal poll released Sunday.
Poll results show that about 50 percent of voters say they plan to vote for the Republican governor. About 41 percent say they would vote for Attorney General King. Nine percent remain undecided.
"It's a comfortable lead, especially when you take into consideration the tremendous financial advantage the governor has," said Brian Sanderoff, president of Research & Polling Inc., which conducted the poll.
Overall, Martinez leads King in most regions of the state. The only area where King outshone the governor was in north-central New Mexico. That area includes Democratic-leaning Santa Fe, Española and Taos and Hispanic-heavy counties such as Rio Arriba.
In those areas King leads Martinez 59 percent to 30 percent.
The nation's first female Hispanic governor trails among Hispanic voters with 36 percent supporting her and 56 percent supporting King.
Martinez also has backing from 20 percent of Democrats polled while 12 percent said they were still undecided. Sanderoff said Hispanic Democrats who opted to throw support behind Martinez contributed a key role in her 2010 victory.
The Republican has a broad base of support in a state where Democrats have a 1.5-to-1 advantage in voter registration.
The governor is also ahead among voters who aren't affiliated with any political party. The poll states she has 55 percent support among independents versus King's 35 percent.
King likely faces an uphill battle trying to win undecided voters and Martinez supporters to defeat an incumbent, Sanderoff said.
"There's some ammunition out there for Gary King," Sanderoff said, referring to the state's sluggish economy and employment levels. "But, as of yet, he's been unsuccessful in tying those things to the governor."
King has been trying to keep up with his opponent in fundraising. New Mexico Secretary of State Dianna Duran announced Friday that King would be able to retain nearly $11,000 in campaign contributions.
Duran had previously said those contributions exceeded campaign finance limits. His campaign funds as of last month only amounted to a little over $100,000, compared to $4.3 million for Martinez.
According to Research & Polling, the poll was conducted over a three-day period last week. It was comprised of a sampling of 606 voters. The margin of error was plus or minus 4 percentage points.
Follow us on twitter.com/foxnewslatino
Like us at facebook.com/foxnewslatino