Gov. Greg Abbott vows to sign law banning sanctuary cities in Texas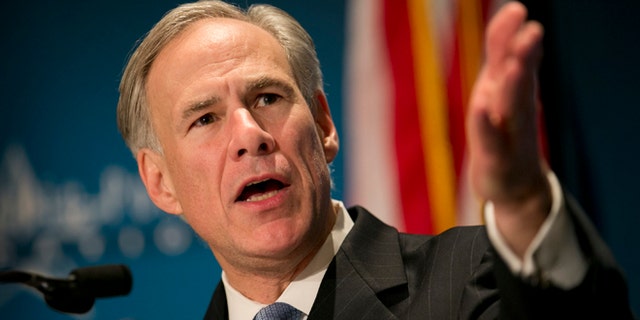 Texas Gov. Greg Abbott said he will sign a law banning so-called "sanctuary" cities to eliminate local policies that protect undocumented immigrants.
"Yes, I'm going to sign a law that bans sanctuary cities," Abbott tweeted late Sunday night, responding to a user's question.
"Also, I've already issued an order cutting funding to sanctuary cities," he added.
The election of Donald Trump to the White House has spurred mayors and police chiefs in nearly a dozen major cities to re-affirm their sanctuary status, putting them in direct conflict with the president-elect's stated immigration enforcement policy.
From Chicago to Los Angeles to Philadelphia, mayors and police chiefs have said they would defy any order by Trump to cooperate with U.S. Immigration and Customs Enforcement (ICE), turning over undocumented immigrants for deportation.
Sanctuary policies surged into the national spotlight last year after the shooting death of Kathryn Steinle by an undocumented immigrant in San Francisco. The shooter had been released from a county jail even though federal officials had asked him to be held until they could take custody of him.
Trump made getting tough on illegal immigration a central issue of his presidential campaign and has pledged to pull federal funds from cities that have lenient policies toward undocumented immigrants.
After the election, Democratic governors and mayors pledged to continue their current policies.
"For all those who are, after Tuesday's election, very nervous, filled with anxiety as we've spoken to: You are safe in Chicago, you are secure in Chicago and you are supported in Chicago," Mayor Rahm Emanuel said at an event in his city. "Administrations may change, but our values and principles as it relates to inclusion do not."
With reporting by the Associated Press.