Gov. Brewer signs Arizona ban on Planned Parenthood funding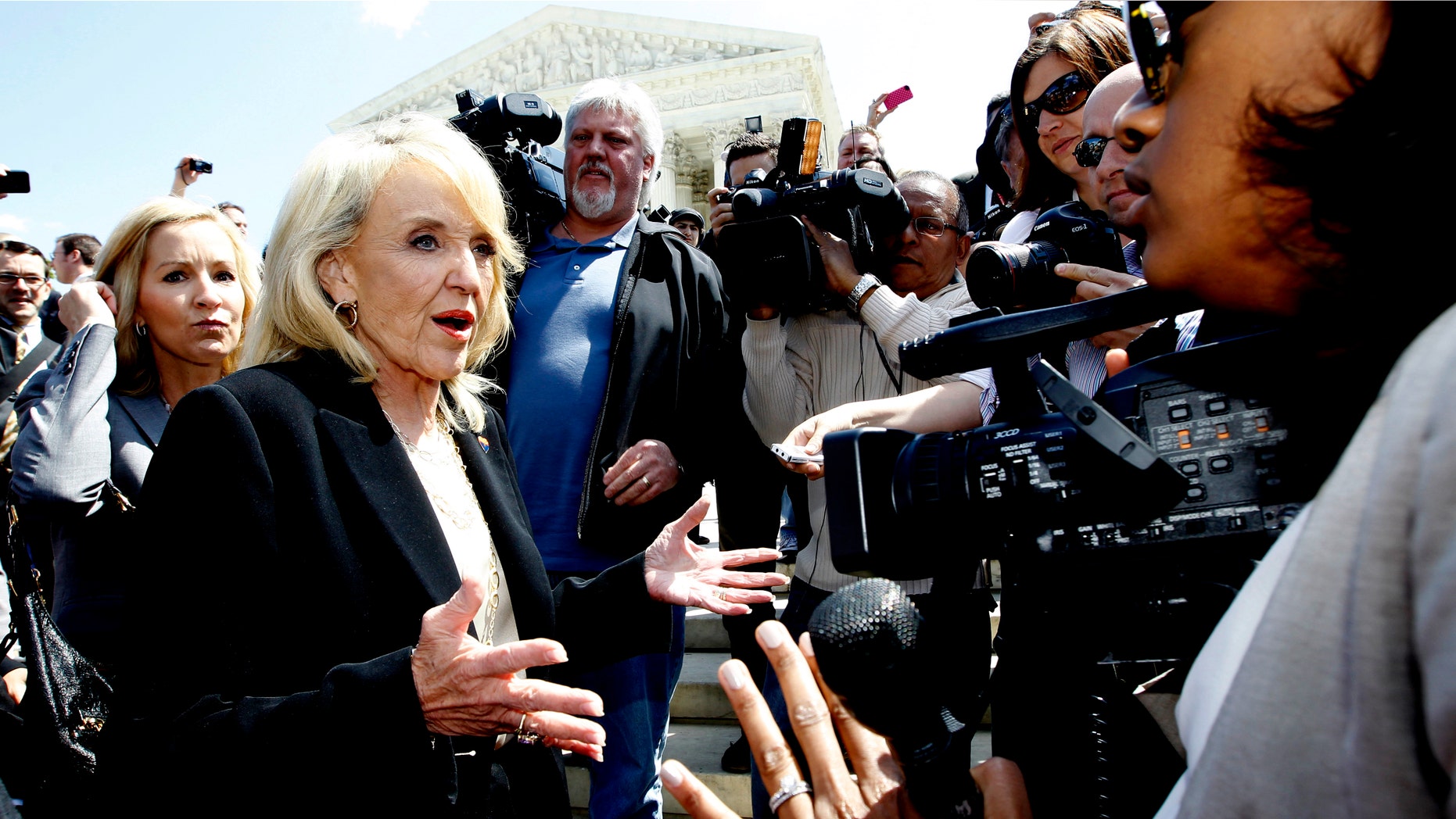 PHOENIX – Arizona Gov. Jan Brewer on Friday signed into law a bill to cut off Planned Parenthood's access to taxpayer money funneled through the state for non-abortion services.
Arizona already bars use of public money for abortions except to save the life of the mother, but anti-abortion legislators and other supporters of the bill have said the broader prohibition is needed to make sure that no public money indirectly supports abortion services.
"This is a common sense law that tightens existing state regulations and closes loopholes in order to ensure that taxpayer dollars are not used to fund abortions, whether directly or indirectly," said Brewer, a Republican. "By signing this measure into law, I stand with the majority of Americans who oppose the use of taxpayer funds for abortion."
Arizona has said a funding ban would interrupt its preventive health care and family planning services for nearly 20,000 women served by the organization's clinics. The organization has said it will consider a legal challenge.
The measure targeting funding for Planned Parenthood for non-abortion services was one of several approved by Arizona's Republican-led Legislature related to contentious reproductive health care issues during a 116-day session that ended Thursday. Brewer is a Republican.
Other approved Arizona bills include one generally banning abortions after 20 weeks of pregnancy, which Brewer has already signed, and one loosening a state law that generally requires health care plans to cover contraception.
On the funding issue, similar attempts in Texas, Kansas and Indiana have resulted in litigation.
States that considered versions of the legislation this year included New Hampshire where lawmakers effectively killed a bill as they heeded warnings that blocking public funding to abortion providers could jeopardize New Hampshire's Medicaid program.
A federal appeals court ruled Friday that Texas cannot ban Planned Parenthood from receiving state funds, at least until a lower court has a chance to hear formal arguments. At issue is funding for a Texas program that provides basic health care and contraception to 130,000 poor women.
Texas lost federal Medicaid funding for its Women's Health Program after the federal Centers for Medicare and Medicaid Services said a state law prohibiting funding for clinics affiliated with an abortion provider violated a federal law that guarantees women the right to choose their health care providers.
Texas' attorney general sued the federal government to have the funding restored, while clinics have sued the state.