Got $12 Million? Clinton Wedding Could Boost Bid to Sell Historic Mansion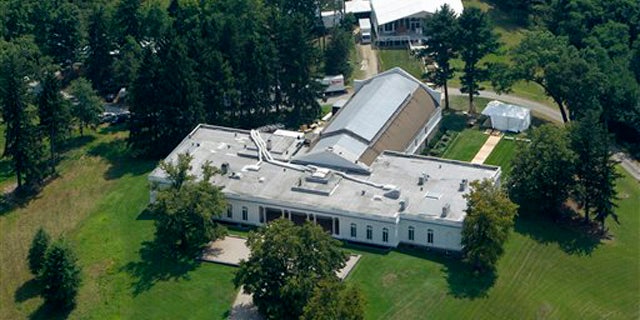 A historic mansion that was languishing for months on the real estate market could attract new eyes after Chelsea Clinton made it the center of the universe on Saturday.
Astor Courts, the 50-acre property on the Hudson River that served as the venue for Clinton's wedding to Marc Mezvinsky over the weekend, had been sitting on the market with a $12 million price tag since last year.
But according to The New York Post, a friend of seller Kathy Hammer said the wedding was like "manna from heaven" for Hammer and her husband, who are eager to sell.
The Poughkeepsie Journal reported shortly before the wedding that Hammer spent $9 million fixing up the historic building over the course of three years. She took the property listing down on July 8.
But with all the glitz and glamour associated with the Clinton wedding, Hammer might be able to capitalize on the unprecedented attention -- a real estate agent in Rhinebeck, N.Y., told the Post that the mansion could lure a buyer from among the guest list, though it's more likely to sell for about $10 million.
The property was originally commissioned by millionaire John Jacob Astor IV in 1902. Astor, a founder of The Waldorf-Astoria hotel, died on the Titanic.