GOP's bid to take Senate moves to Oregon, which is ripe for ObamaCare attack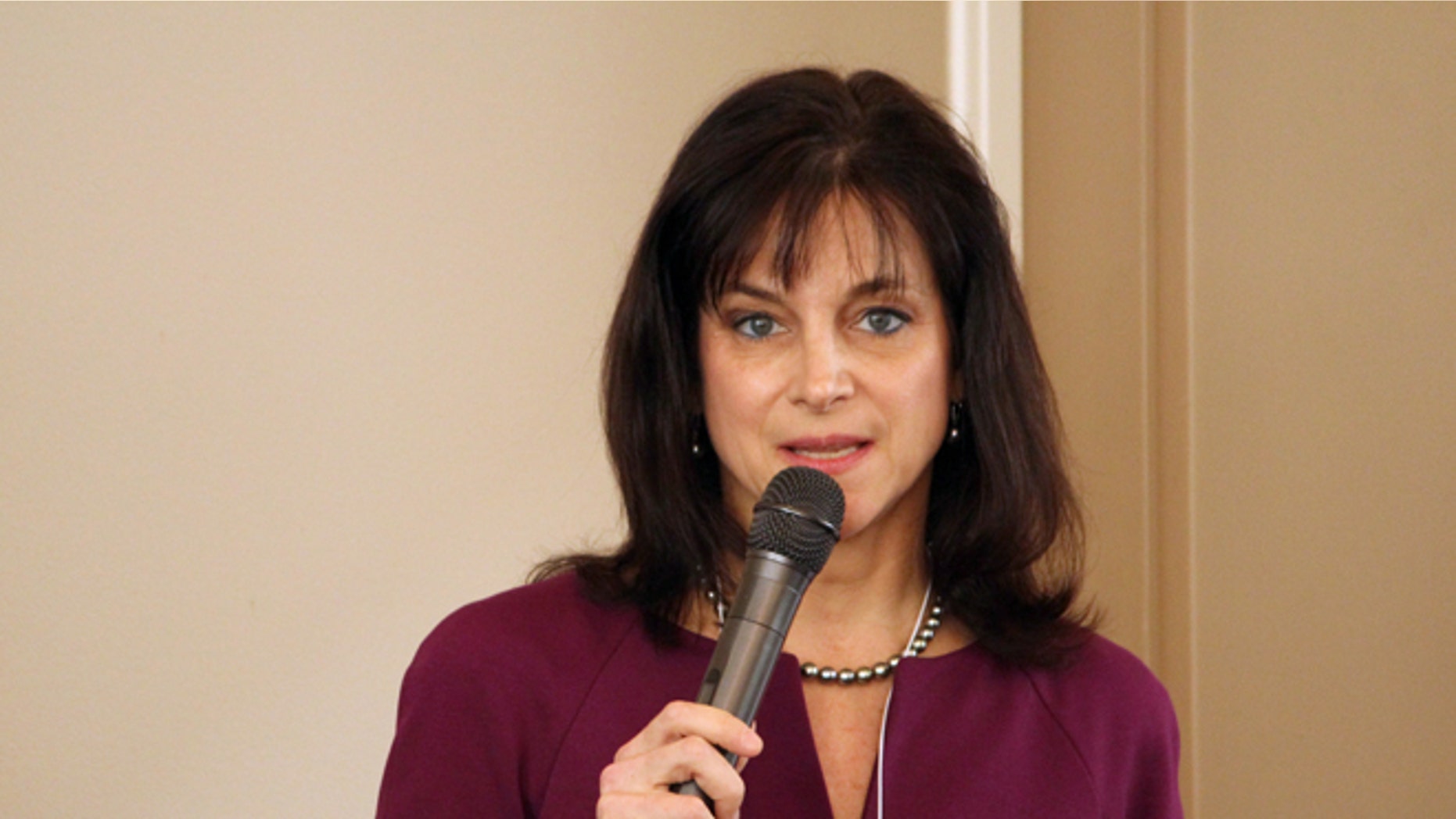 Democratic-leaning Oregon seems like an unexpected place for Republicans to advance their efforts to win control of the Senate this year. But with a strong candidate in a state with arguably the worst ObamaCare rollout in the country, Washington Republicans think they have a winning strategy.
A Republican hasn't been elected to a statewide Oregon office in more than a decade. But Washington Republicans think they have the right candidate in Monica Wehby, a children's brain surgeon who's raised more than $1 million and who, like Republicans, has made her opposition to ObamaCare the centerpiece of the 2014 campaign.
The roughly $160 million Oregon-run ObamaCare website failed to properly enroll anybody nearly five months after its Oct. 1, 2013, start, despite officials having worked since 2002 on creating an exchange.
In the aftermath, top officials have resigned, the state is investigating and congressional Republicans have called for a probe.
On Sunday, a top Washington Democrat and Republican sparred over ObamaCare, the extent to which several Democrats seeking re-election are in political peril and whether the GOP hammering away almost exclusively at ObamaCare is a sustainable election strategy.
"Clearly ObamaCare is still the No. 1, No. 2 and No. 3 issues in this election," Sean Spicer, communications director for the Republican National Committee, told CNN's "State of the Union."
Mo Elleithee, his Democratic National Committee counterpart, said he hopes his candidates follow President Obama's advice last week of running on the success of his signature health care law and its estimated 8 million enrollees, instead of running from the issue.
He also argued Republicans have not become competitive now in Oregon, Minnesota and Virginia.
"That's just not true," Elleithee said.
Still, the Oregon race is shaping up to be a strong test for the GOP's relentless ObamaCare strategy.
"Doctors are trained differently," Wehby said in a recent candidate forum. "We know how to look at things logically, not ideologically, and we also know how to work with other people."
Ballots go out April 30 in the state's all-mail primary and must be returned by May 20, when they will be counted and results announced.
Wehby faces four other Republicans, most notably state Rep. Jason Conger of Bend, a lawyer who's promoting his conservative credentials and his experience representing a district that, like the state as a whole, favors Democrats.
The Republican nominee will face long odds against the incumbent, Democrat Sen. Jeff Merkley, who's in his first term. Merkley used Obama's coattails to slip past GOP Sen. Gordon Smith in 2008.
Eight months before the November general election, Merkley rates as the favorite, based on the Democrats' 8-point edge in voter registration and the GOP's longstanding weakness in statewide elections.
Republicans need a net gain of six seats to win the Senate majority.
No Republican has won a statewide race in Oregon since Smith was re-elected in 2002. In 36 statewide partisan elections over the past two decades, said Portland pollster Tim Hibbitts, Republicans have won just three, and none of the last 19.
But Merkley does have some obstacles to overcome.
It's a midterm election, which often means lower Democratic turnout.
Also, Wehby, in particular, could attract a lot of money from deep-pocketed donors. Empowered by Supreme Court decisions, out-of-state donors have been putting money into campaigns in Oregon, a small state where contributors believe their money will have more impact.
Wehby, 51, has kept her eye on the general election, taking moderate positions on social issues that are in line with a majority of Oregon voters and betting that her advantage in campaign cash can get her through the primary. She supports same-sex marriage and says the federal government shouldn't be involved in abortion, although she says she's personally opposed.
She says the health law is an example of an overreaching federal government "that is encroaching on every aspect of our lives." But the issue is at the heart of her pitch to voters.
Wehby appeared in television ads opposing the law in 2009. She later was part of a faction of the American Medical Association that rebelled against the group's support for some aspects of the law.
Republicans think they are now competitive in at least 11 Senate races, compared to about a handful last year, which are largely Democrats seeking re-election in such conservative-leaning states as Alaska, Arkansas, Michigan, North Carolina and Louisiana.
They now think such states as Oregon, Colorado, Minnesota, New Hampshire and Virginia are on the map.
The Associated Press contributed to this report.