GOP state lawmaker, 90, a WWII vet, likely casts his final Senate votes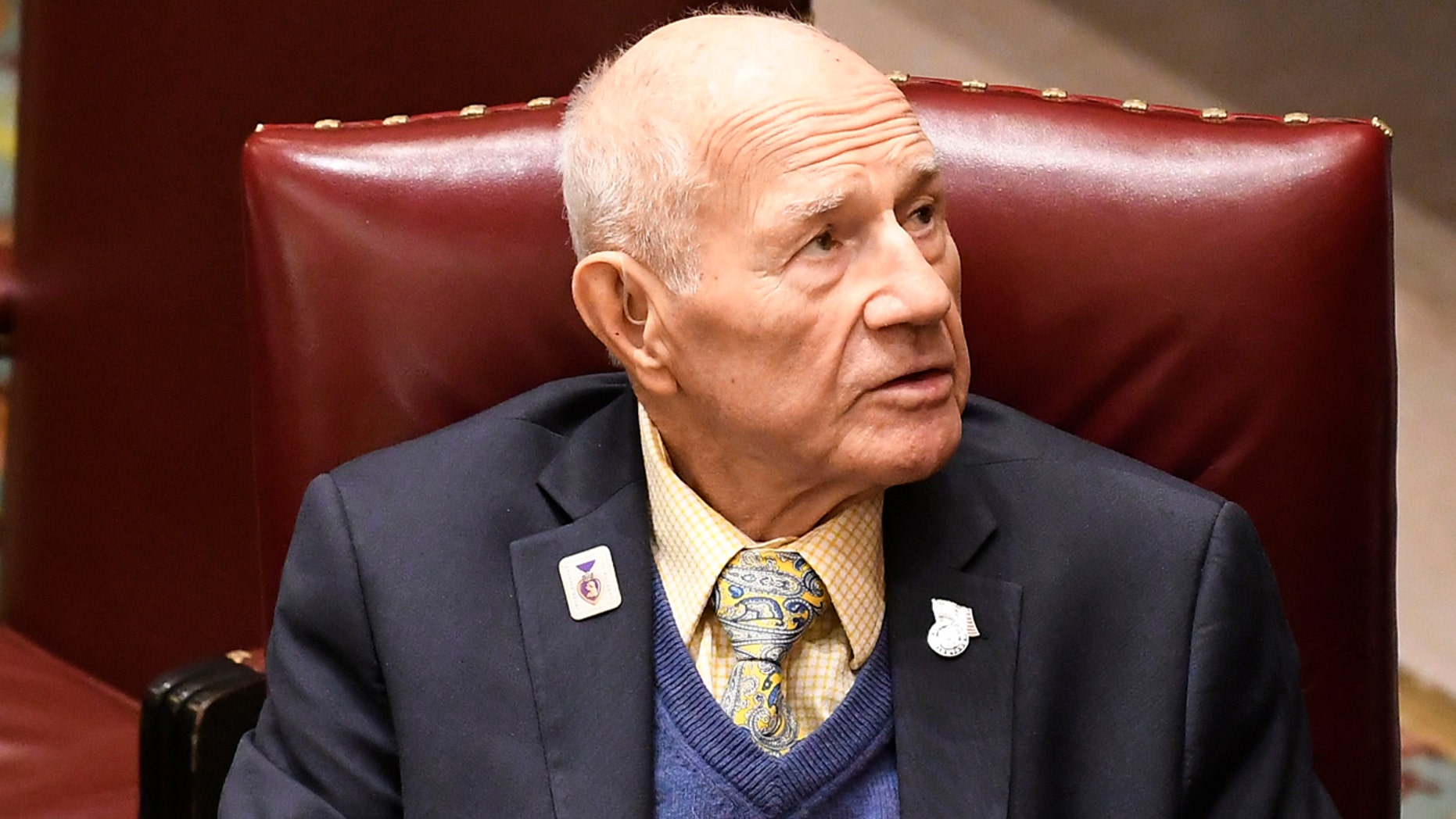 A 90-year-old New York state senator, one of two World War II veterans still serving in the legislature, cast what were likely his final votes earlier this week as the Senate wrapped up its current session.
Bill Larkin spent 23 years in the U.S. Army before starting a second career in politics as a state lawmaker, arriving in Albany in 1979.
Larkin credits his four-decade political career to the U.S. Military Academy's motto of "Duty, Honor, Country ..."
"And a fourth personal byword – Respect," he says.
"If I don't respect you, how do I expect you to respect me?"
"If I don't respect you, how do I expect you to respect me?" Larkin said from the state Capitol earlier this week.
After retiring from the Army in 1967, Larkin entered politics by getting elected supervisor in New Windsor, near the U.S. Military Academy in West Point.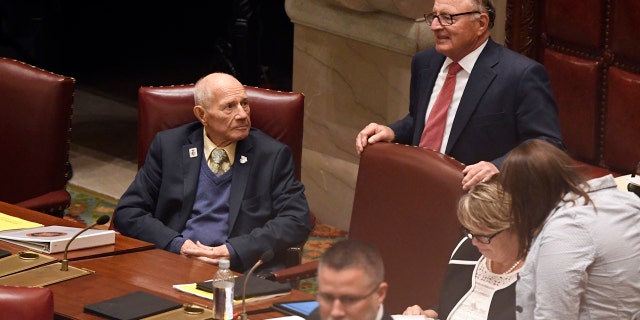 Larkin also represented a stretch of the Hudson Valley, first as an assemblyman from 1979 to 1990, then as a senator for the past 27 years.
The Republican lawmaker, who's retiring at the end of the year, forged bipartisan friendships during his nearly 40 years in Albany, he said.
"He's the perfect person to be in the Legislature: He's inclusive, honest, bright and a perfect gentleman," said Neil Breslin, a Democrat and longtime Larkin friend who has served in the state Senate since 1997.
Larkin started as a private during World War II and retired as a lieutenant colonel. He served in the Pacific theater, where he saw combat in the Philippines.
"I was in the armed forces. I met with people who cared about our country and I was very proud," Larkin said.
"I was in the armed forces. I met with people who cared about our country and I was very proud."
He also led an all-black unit in Japan at a time when the military was still segregated.
"These soldiers were good," Larkin said, his voice rising in anger as he recalled the racial slurs aimed at black troops. "We turned it around."
Larkin's unit later fought in the Korean War.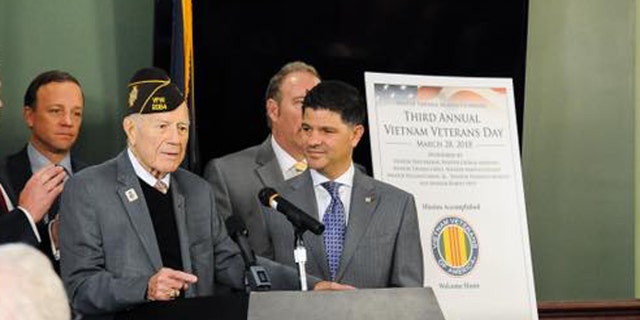 Wisconsin state Sen. Fred Risser, 91, is believed to be the only other WWII veteran still serving in a state legislature, according to the National Conference of State Legislatures.
Risser, a Democrat from Madison, joined the Navy just before his 18th birthday in May 1945.
Larkin points to legislation advancing veterans' causes and health care for infants as among the highlights of his career.
Some of his critics say that despite his longevity in office, he didn't do enough for Newburgh, a Hudson River city plagued for decades by drug gangs and high crime and poverty rates.
"He could've done so much to bring some hope to that city," said Virginia Scott, a member of the executive committee of the local Democratic Party.
But Newburgh is starting to see changes for the better, thanks in large part to Larkin's efforts to steer state aid to the city, according to Mayor Torrance Harvey, a Democrat.
"It's a bittersweet feeing in the sense that we're going to lose a great, great advocate for the city of Newburgh," Torrance said. "It's really sad to see him go."
The Associated Press contributed to this report.