GOP Senators Sell Immigration Plan to House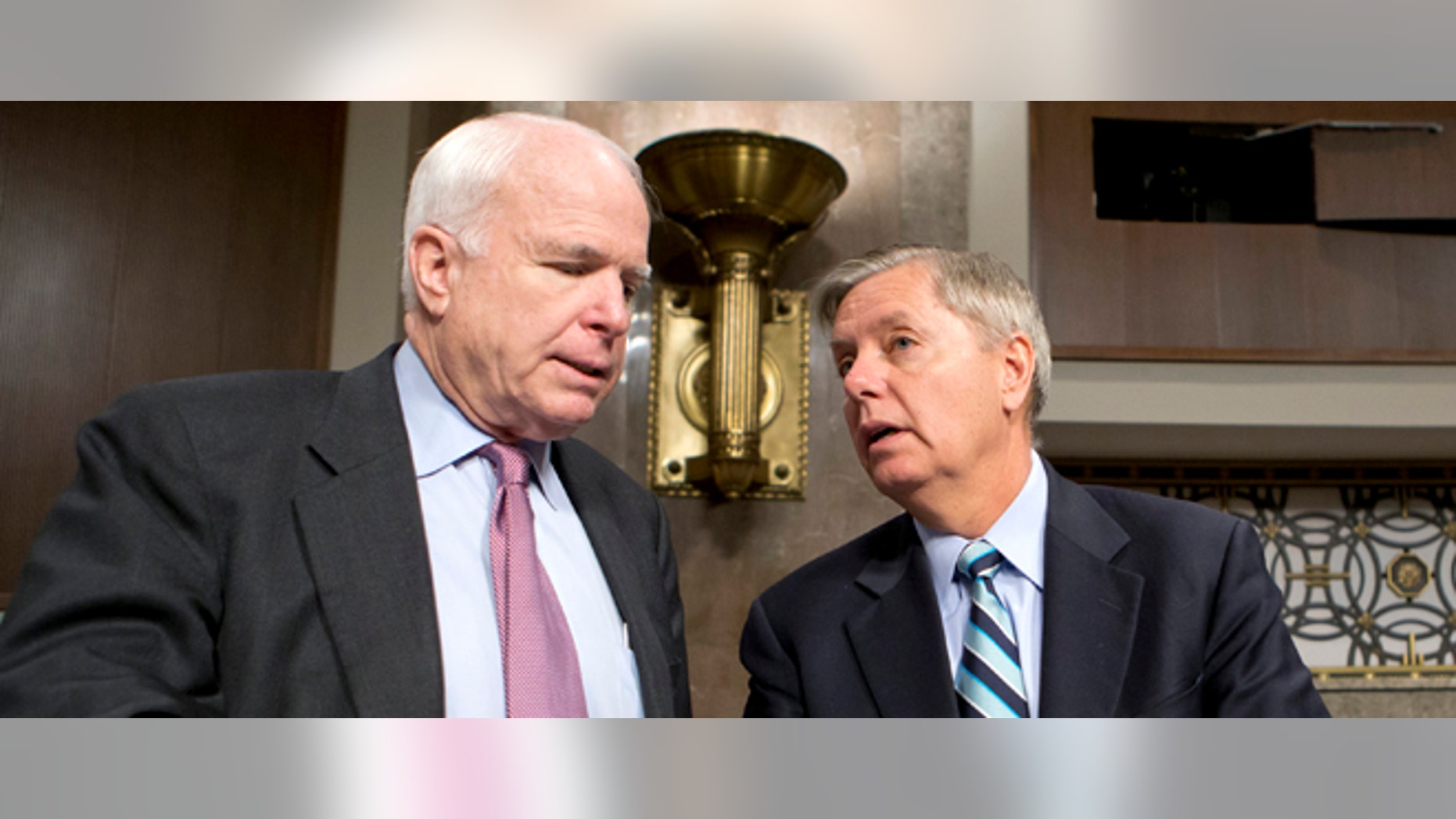 Washington – Tasked with getting the House on board, Sens. John McCain, Lindsey Graham and Jeff Flake met with key conservatives counterparts this week to promote legislation to overhaul the nation's immigration laws and provide a pathway to citizenship for an estimated 11 million undocumented  immigrants.
McCain, R-Ariz.; Graham, R-S.C.; and Flake, R-Ariz., are members of a bipartisan group of eight senators working to craft a comprehensive immigration bill to enhance border security, streamline legal immigration, ensure employers don't hire undocumented  immigrants and provide eventual citizenship to undocumented  immigrants already here.
If it gets through the Senate, the legislation faces a potentially tough road with House Republicans skeptical of granting citizenship to undocumented  immigrants, and the meeting included at least one lawmaker known for taking a hard line on the issue.
"Sen. McCain was glad to have the opportunity to update key House members and get their advice and recommendations on this important effort. He looks forward to continuing these conversations as we move forward," said Brian Rogers, McCain's communications director.
Members present Thursday at the meeting organized by the House Republican Policy Committee included Rep. Steve King of Iowa and Rep. Raul Labrador of Idaho.
King is known for decrying amnesty for undocumented  immigrants while Labrador has said he supports finding a way to legalize the status of undocumented  immigrants already here, while rejecting the idea of giving them a special pathway to citizenship.
McCain, Graham, Flake and others argue that Republicans must tackle comprehensive immigration legislation partly to win back support from Latino voters crucial to national election outcomes, but that argument is a harder sell to House members who often represent overwhelmingly white districts.
Based on reporting by the Associated Press.
Follow us on twitter.com/foxnewslatino
Like us at facebook.com/foxnewslatino