GOP Senators Criticize Trump Over Profanity-Laced Speech, Birth Certificate Talk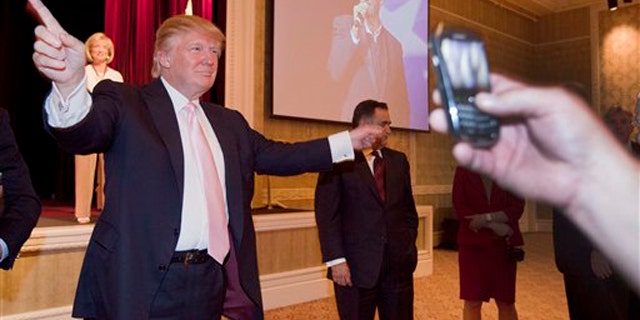 NEWYou can now listen to Fox News articles!
The circle of Republicans not amused by Donald Trump's antics expanded Sunday, as Sen. Lindsey Graham criticized the real estate mogul and possible presidential candidate for a profanity-laced speech he delivered in Las Vegas.
Speaking at a Las Vegas casino bearing his name Thursday, Trump peppered a critique of the Obama administration with the f-bomb. He also called leaders in Washington "stupid people."
Graham, R-S.C., speaking on "Fox News Sunday," questioned whether that behavior was acceptable considering Trump's potential aspirations.
"Most Americans don't want their president to go around saying the f-word," he said. "Mr. Trump has a lot to offer, but he will have a tough sale in South Carolina."
Graham also criticized Trump for drawing so much attention to questions surrounding President Obama's birth certificate.
"There's a lot of things Mr. Trump can be proud of, but some of this rhetoric and this focusing on the president's birth, I do not think is the way for us to win the White House," he said.
Sen. John McCain, R-Ariz., likewise said that while Trump is "having a lot of fun" in the limelight, the discussion about Obama's personal records is "so unnecessary."
Trump had been hammering the birth certificate issue until last week, when Obama publicly released the long-form version of the document. Trump, in response, said he was "proud" to have played a role in compelling the White House to release it.
Obama taunted Trump over the issue at the White House Correspondents' Dinner in Washington Saturday night.