GOP senators complain to DOJ over push to 'stifle' climate debate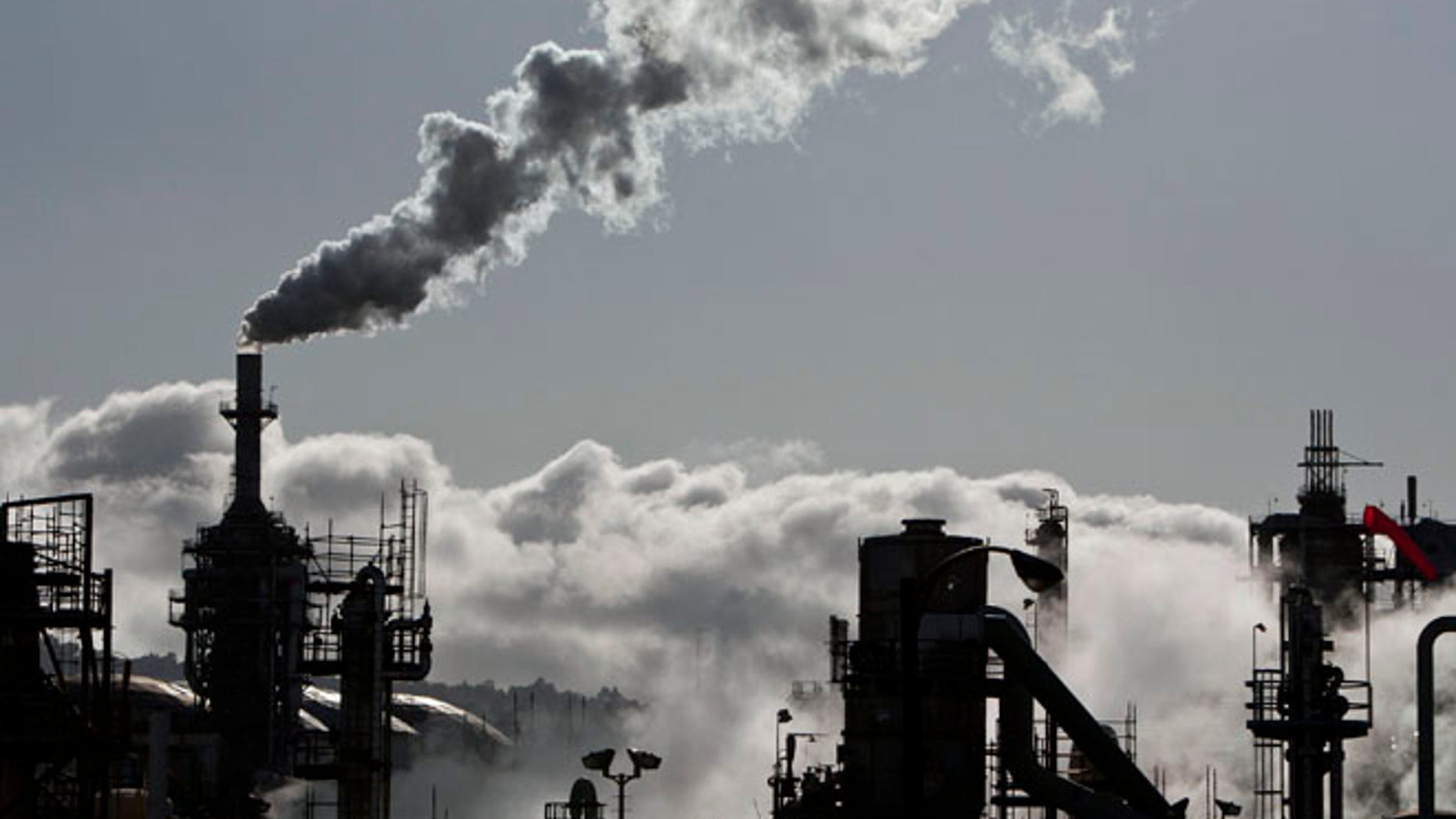 Five Republican senators are fighting back against what they see as heavy-handed tactics by the Department of Justice to silence climate change skeptics.
Sen. Sheldon Whitehouse, D-R.I., may have shed light on the DOJ tactics at a Senate hearing in March when he pointedly told Attorney General Loretta Lynch, "Under President Obama, the Department of Justice has done nothing so far about the climate denial scheme."
Lynch replied, "We have received information about it and have referred it to the FBI."
Within days of that exchange, Democratic attorneys general from more than a dozen states fired off subpoenas seeking decades of records from climate change skeptics. Among them: university professors, scientists, corporations and think tanks including the Competitive Enterprise Institute.
"It's already had a chilling effect since we got the subpoena 45 days ago," said CEI's Sam Kazman. "This was a subpeona issued by the attorney general of the Virgin Islands for some reason."
"It's way more than a chilling effect, it's an absolute freezer effect," he added,  citing  outside legal fees CEI has paid to fight the subpoena.
ExxonMobil was subpoenaed last year by New York Attorney General Eric Schneiderman, who is seeking  the oil company's 40-year-old in-house research about fossil fuels and climate. He told PBS's "News Hour" on Nov. 10 that he believes ExxonMobil may have withheld information that could have hurt the company's shareholder value. "We have to see what documents are in there, but certainly all of the claims would lie in some form of fraud," Schneiderman said.
When asked during the same program whether it defrauded the public, Kenneth Cohen, ExxonMobil's vice president of public and government affairs, said, "The answer is a simple no." Cohen added, "The discussions that have taken place inside our company, among our scientists mirror the discussions that have been taking place ... by the broader scientific community."
While the recent actions involve state attorneys general, five Republican senators wrote Lynch on May 25 demanding DOJ cease its "ongoing use of law enforcement resources to stifle private debate on one of the most controversial public issues of our time - climate change."
Sen. Mike Lee, R-Utah, author of the letter, told Fox News: "I sent the letter because the attorney general of the United States should not be threatening criminal investigation with respect  to someone who chooses to simply exercise their First Amendment rights."
First Amendment rights aside, accusations of distorting climate science for political advantage run both ways.  That was demonstrated  Oct. 6, when Sen. Ted Cruz, R-Texas, grilled Aaron Mair, president of the Sierra Club, over satellite data that is at sharp odds with predictions of a rapidly heating planet.
"The computer models say there should be dramatic warming," said Cruz, "and yet the satellite measurements don't show any significant warming."
A flustered Mair responded, "But senator, 97 percent of scientists concur and agree there is global warming."
That 97 percent  figure, like so much else about the science of global warming, is the subject of vigorous debate.
Meanwhile, the Competitive Enterprise Institute  is fighting back, last week asking a D.C. Court to fine the attorney general of the Virgin Islands for allegedly violating its First Amendment rights.
In a small, unexpected victory for CEI, the Virgin Islands AG withdrew his subpoena two weeks ago,  but not before CEI had incurred considerable legal costs.