GOP report claims billions in ObamaCare payments were illegal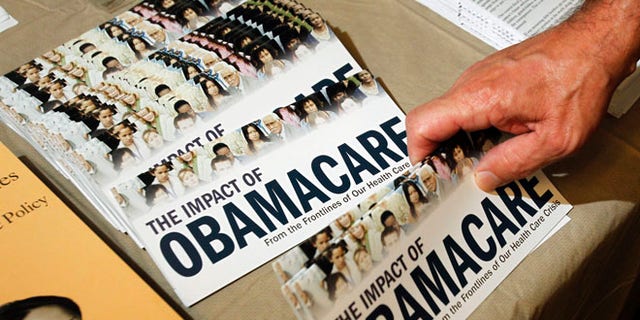 NEWYou can now listen to Fox News articles!
Republicans on two leading House committees have released a 150-page report they say proves the Obama administration funded an ObamaCare cost-sharing program illegally.
Even though Treasury lawyers concluded in 2012 that payments for the cost-sharing program and the healthcare law's insurance subsidies can't come from the same fund, the administration prepared a legal memo explaining its justification for doing so and Treasury Secretary Jack Lew authorized the IRS to administer both subsidies the same way, according to the report.
House Republicans have already sued the administration over the issue, contending that the Obama administration should have gotten a funding allocation from Congress before awarding the money to the cost-sharing program, which gives low-income Americans extra help in covering co-payments when visiting the doctor.
A federal judge ruled in May that the administration gave insurance companies the cost-sharing money without constitutional authority, but stayed the decision pending appeal. The administration filed a notice on Wednesday to challenge the initial decision.

Read more on WashingtonExaminer.com