GOP rep urges Obama to step 'off the campaign trail' to resolve fiscal crisis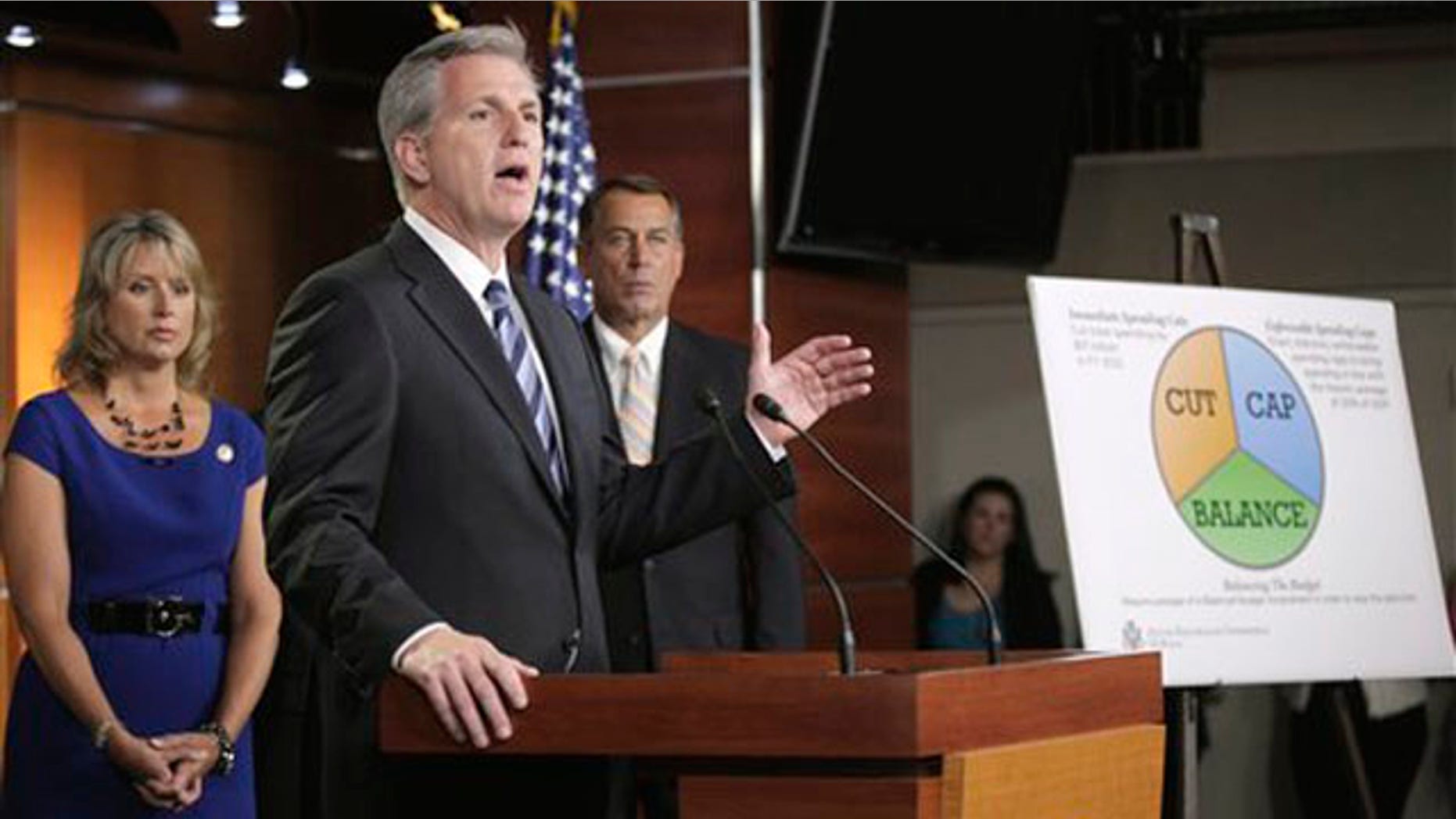 A top-ranking House Republican urged President Obama to step "off the campaign trail" if he wants to resolve the fiscal crisis, ahead of yet another rally where the president is expected to campaign for higher taxes on top earners.
The president on Monday is flying to Michigan, where he will speak at the Detroit Diesel Factory.
Rep. Kevin McCarthy, R-Calif., the No. 3 Republican in the House, suggested Sunday that the president's itinerary has left Republicans to negotiate with themselves.
"He's been to Pennsylvania. Tomorrow he is going to Detroit. It's now time to govern. The election is over," he said on NBC's "Meet the Press."
Democratic Illinois Sen. Dick Durbin countered that Obama "is a phone call away and you know it."
The president, though, did meet with House Speaker John Boehner on Sunday at the White House. Both sides were tight-lipped about the details, with White House spokesman Josh Earnest saying only that "the lines of communication remain open."
Despite sporadic phone calls last week between Boehner's office and the White House, Boehner on Friday accused Obama of having "wasted another week."
The speaker faulted the president for not coming back with a new proposal after House Republicans put an offer on the table last week.
Democrats, though, have described that offer as unacceptable because it did not include an increase in the top tax rates. Without a deal, taxes will rise for everyone on Jan. 1.