GOP ignores veto threat, passes student loan bill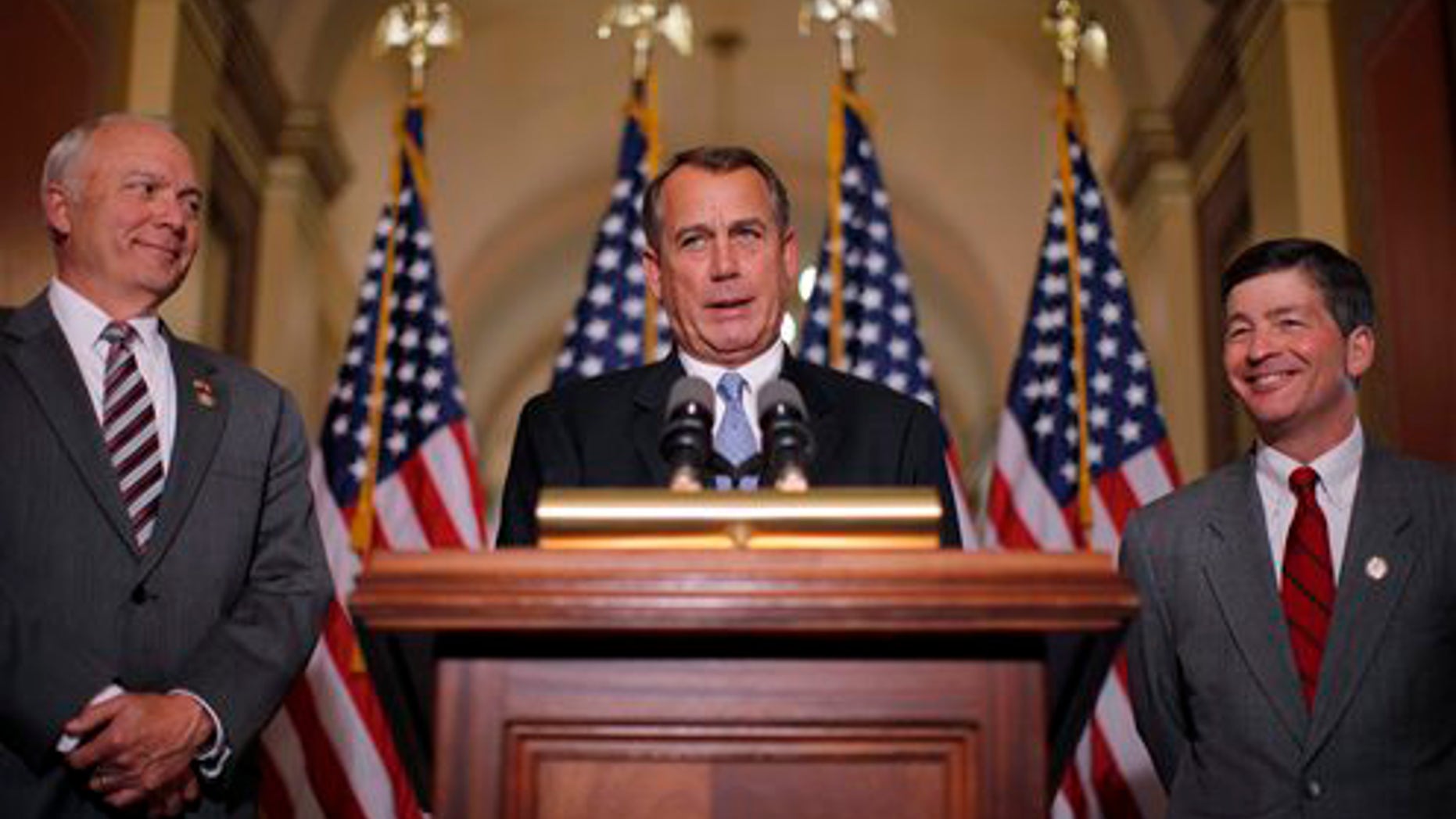 The GOP-led House passed a bill Friday to keep interest rates on millions of federal student loans from doubling this summer, ignoring a White House veto threat and setting up another likely election-year battle.
The House approved the bill by a 215-195 vote, also amid pressure from conservative groups that essentially said the government cannot afford the $5.9 billion cost right now.
President Obama also wants to keep down the interest rates, but the White House doesn't agree with House Republicans' plan to pay the costs, by cutting a preventive health fund created under the president's health care overhaul law of 2010.
Democrats argued on the House floor the fund mostly benefits women. Republicans call it a loosely controlled slush fund.
Nobody wants to see student loans go up," House Speaker John Boehner said before the vote. "Now were are going to fight over women's health. Give me a break. This controversy was created by my colleagues across the aisle for political purposes."
The White House called the proposed cuts politically motivated and not a serious response to the problems students face.
Despite the bill passing, it will likely go nowhere in the Democrat-controlled Senate. Democrats want to pay for the measure by boosting payroll taxes paid by high-earning owners of some private firms.
Both parties essentially support the basic plan -- extending the 3.4 percent rate for one year on the undergraduate Stafford Direct Loans. The rate would revert back to 6.8 percent without intervention.
The GOP's Student Interest Rate Reduction Act would, more specifically, take money from the health care law's Prevention and Public Health Fund for prevention, wellness and public-health activities. It is administered by Secretary of Health and Human Services Kathleen Sebelius, who has full discretion on how to spend the money.
Sebelius testified Thursday on Capitol Hill that the GOP plan to strip the fund would "doom future generations to pay higher and higher health bills and get mediocre results."
Republicans also have called on the president to reimburse taxpayers for this week's college tour, where he touted his student loan plan.
Boehner said the president's trip to three big universities in swing states were obvious campaign stops and that his efforts to make the loan rate a campaign issue is "pathetic." He said it makes the most powerful office in the world look "smaller."
"The emperor has no clothes," Boehner, R-Ohio, said.
Republicans have also argued Obama's economic policies have resulted in roughly 50 percent of recent college graduates in America either unemployed or underemployed -- in part because the health care law is making it harder for small businesses to hire new workers.
Boehner's suggestion that the president reimburse his travel expenses followed a similar letter Wednesday from the Republican National Committee to the Government Accountability Office.
"Throughout his administration, but particularly in recent weeks, President Obama has been passing off campaign travel as 'official events,' thereby allowing taxpayers, rather than his campaign, to pay for his reelection efforts," committee Chairman Reince Priebus wrote.
The White House, though, described the trips as part of Obama's "official responsibility" to hear from students and discuss how to stop interest rates from doubling in July.
The Associated Press contributed to this report.