GOP hopefuls making trip to Utah in hopes of courting Romney's network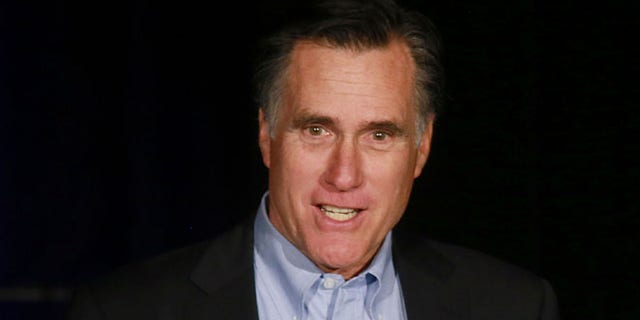 NEWYou can now listen to Fox News articles!
WASHINGTON (AP) – Interested in playing flag football with Florida Sen. Marco Rubio?
Maybe you'd prefer skeet shooting with South Carolina Sen. Lindsey Graham? Or horseback riding with Ann Romney?
All are possible at Mitt Romney's third annual retreat next week. All you need to get there is a personal invitation from the 2012 Republican nominee, or one of Romney's top lieutenants, who are eager to help the GOP retake the White House in 2016 and play a role in whom the party picks as its nominee.
"This is an amazingly powerful group of people," said Spencer Zwick, who served as Romney national finance chairman four years ago, in an interview with The Associated Press. "Some of them have signed up with other campaigns. I would say the great majority have not at this point."
Romney, who briefly flirted with a third presidential bid earlier in the year, has shifted from candidate to aspiring kingmaker in the GOP's 2016 presidential primary contest. It's unclear if or when he will make an endorsement, Zwick said. Instead, Romney for now has instructed his network to offer help to several candidates.
At least six White House prospects will appear at Romney's retreat, according to materials distributed to attendees. The three-day closed-door affair begins next Thursday in Park City, Utah. In addition to Rubio and Graham, they include New Jersey Gov. Chris Christie, Wisconsin Gov. Scott Walker, Ohio Gov. John Kasich and former Hewlett-Packard CEO Carly Fiorina.
Organizers say Kentucky Sen. Rand Paul has been invited but has yet to confirm. Former Gov. Jeb Bush, too, was invited, but he will be in the midst of a three-country European tour. The candidate list could grow, said Matt Waldrip, the executive director of the E2 Foundation, who served as Romney's deputy finance director four years ago.
For the 250 guests, it won't be all politics.
Attendees can start their days hiking with Romney and his wife at 6 a.m. There will be several more "enthusiast sessions" offering special activities with presidential candidates and other prominent guests to groups of 20 to 25 attendees at a time. Participants will be selected in a lottery.
The activities include Rubio's flag football game, Graham's skeet shooting, a hot air balloon ride with "a special guest" if the weather cooperates, outdoor yoga and horseback riding with Ann Romney. Organizers report that Rafalca, the horse Ann Romney rode in dressage competitions, will not be on hand.
Among the high-profile guests: David Axelrod, a former adviser to President Barack Obama; New Hampshire Sen. Kelly Ayotte; Yahoo news anchor Katie Couric; former Defense Secretary Robert Gates; General Electric CEO Jeffrey Immelt; Walmart CEO Lee Scot; former NBA commissioner David Stern and current Hewlett-Packard CEO Meg Whitman.
"There are very few people that have the convening power that Mitt Romney does," said Zwick, acknowledging that he's "come to grips that (Romney) is not running again."
"One thing I know for sure," Zwick said, "is that Mitt Romney's going to play a very important role in the 2016 election."