GOP has waited two years for info on IRS correspondence with Dem senators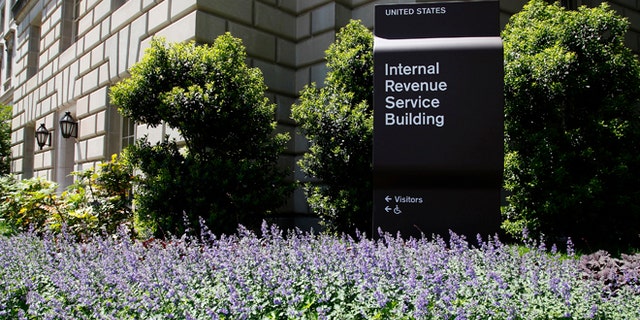 Washington Republicans said this week that their requests to the IRS for correspondences between the agency and congressional Democrats remain unfulfilled after two years, raising questions about whether the Obama administration is trying to withhold information for a third-straight election cycle.
"Instead of holding the IRS accountable, Democrats are trying to cover-up their involvement in the IRS targeting scandal," National Republican Senatorial Committee spokeswoman Andrea Bozek said Friday.
The group, which focuses on getting Republicans elected and reelected to the Senate, provided documents earlier this week showing 10 letters in which the IRS has asked for more time to respond to Freedom of Information Act requests since May 21, 2013.
"On January 14, 2015, I asked for more time to obtain the records you requested," IRS tax law specialist Denise Higley wrote NRSC lawyer Megan Sowards on April 29. "I am still working on your request and need additional time."
Higley also said she would contact the NRSC by July 6 if she needs more time.
IRS official Lois Lerner made public in early May 2013 that the agency during President Obama's 2012 re-election bid had targeted Tea Party groups and other organizations with politically conservative sounding names when they applied for tax-exempt status.
Lerner, who ran the agency's tax-exempt division, asserted her Fifth Amendment rights when called before Congress to testify about the matter.
She has since retired, and additional efforts by congressional Republicans and others to learn whether the upper reaches of the Obama administration ordered the targeting have been slowed because the hard drive on Lerner's government computer crash, destroying hundreds or perhaps thousands of emails.
Republicans and others have also speculated about whether the administration is stalling on providing information until Obama retires from office after the November 2016 elections.
Thursday will mark the second anniversary of the requests.
The agency could not be reached Saturday for additional comment.
The NRSC, which last year help Republicans win control of the Senate, historically focuses its manpower and money on defeating incumbent Democrats who appear vulnerable.
The group has specifically asked for records of correspondence between the IRS and Sen. Mike Bennett, a Democrat seeking a second full term next year in the swing state of Colorado.
The NRSC is also looking for correspondence between the IRS and New York Democratic Sen. Chuck Schumer.
Others including North Carolina's Kay Hagan and Alaska's Mark Begich have already lost re-election bids. Former Senate Majority Leader Harry is also on the original list, but the Nevada Democrat is not seeking re-election next year.