GOP Grills SEC Chief Over Madoff Client Assigned to Recover Madoff Money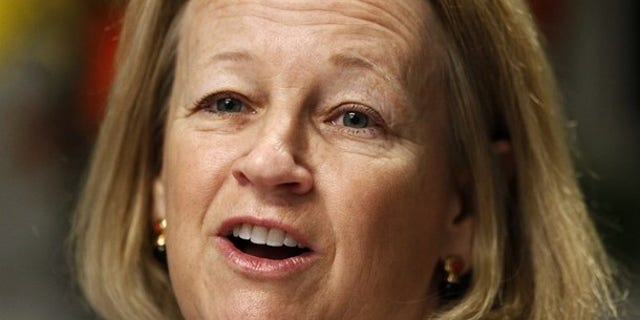 NEWYou can now listen to Fox News articles!
House Republicans grilled Securities and Exchange Commission chief Mary Schapiro Thursday for allowing its former lead counsel, David Becker, to attempt to recover money for victims of Bernie Madoff despite his family's investment of $2 million with the imprisoned swindler.
The victims' trustee, Irving H. Picard, is now suing Becker to recover $1.5 million that he allegedly earned from fraudulent Madoff investments.
Becker's mother, who died in 2004, initially invested $500,000 with Madoff and over the course of several years it grew to a net worth of $2 million before the money was withdrawn.
As the SEC's lead attorney, Becker is accused of trying to change the calculation of how much he and others who had withdrawn their money could keep.
The allegation is the latest embarrassment for an agency that has endured plenty for not uncovering Madoff's Ponzi scheme, the biggest fraud in U.S. history. The SEC also came under fire when it was revealed last year that senior staffers were caught surfing porn sites.
On Thursday, Schapiro told a joint subcommittee hearing that Becker informed her when he arrived at the agency in February 2010 that his mother had had an account with Madoff.
"It did not strike me that his mother's account would present a conflict of interest," Schapiro said, noting that Becker is an experienced attorney.
Rep. Paul Gosar, R-Ariz., asked Schapiro why she didn't ask Becker questions about the account, like how much money he made.
Schapiro said she didn't think an account that had been closed for years would pose a problem and that Becker would run the issue by the ethics counsel and follow its advice. The ethics counsel cleared Becker to work on the case.
Schapiro later said she now wishes Becker would have recused himself.
Rep. Darrell Issa, R-Calif, chairman of the House Oversight and Government Reform Committee, told Fox News before the hearing that a conflict of interest was too obvious.
"It baffles the imagination that they wouldn't see this as not only a conflict but a betrayal," Issa said.
Becker never disclosed his ties to Madoff to the victims trying to reclaim their losses.
"He basically was running a scheme on them while in fact claiming that he was going after the very money that they had stolen from them," Issa said.
Rep. Randy Neugebauer, chairman of the Financial Services Committee, made his dissatisfaction clear in his opening statement..
"I am not a lawyer, so I don't intend to comment on the legalities of this matter, but I can say with a great deal of confidence that there are plenty of 'reasonable' people on both sides of the aisle who agree that there is at least an appearance of a conflict of interest, which could have led to a recusal for Mr. Becker on all Madoff-related matters," Neugebauer said in prepared remarks.
"Let me be clear, I am not interested in assigning blame or grandstanding on any of these issues," Neugebauer said. "My main objective is to ensure that the SEC has the internal controls in place to avoid similar conflicts of interest or the appearance of conflicts of interest."