GOP Faces New Challenges in SC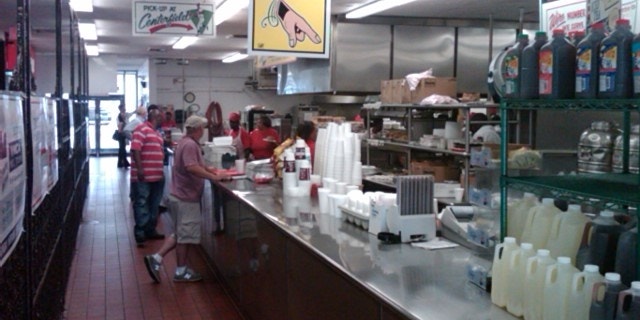 NEWYou can now listen to Fox News articles!
The 2012 primary presents an interesting challenge for Republican candidates in South Carolina, because the electorate is diverse and changing.
"Traditionally, the Upstate has been more conservative, with the Lowcountry being a little more liberal in the way it viewed politics and social and financial issues," says Kendra Stewart, a political science professor at the College of Charleston.
Social conservative values are still important in the Upstate, a region in the northwestern part of the state. But with the growth of international business there, fiscal issues are gaining prominence.
"I think what we're seeing more now is perhaps the changing face of the South Carolina Republican," Stewart says. "That will really, I think, come to fruition in the next Republican primary."
The spread of fiscal conservatism across the state helped fuel the rise of the Tea Party, leading to overwhelming victories for Republicans in the midterm elections. No Democrat won statewide in 2010, and Rep. James Clyburn remains South Carolina's only Democrat in Congress.
"Politics is about the American people -- period," explains Karen Smith, a self-identified Tea Party voter who lives in the cultural Lowcountry region along the coast. "It's what the American people want, not what politicians want."
That's one thing Republicans across South Carolina seem to agree on. At the Beacon Drive-In the Upstate city of Spartanburg, customers had a range of issues on their minds.
"The economy, national security and, of course, jobs," says Mike Clevenger.
"I'm really wanting somebody to change the education (system) because we're one of the lowest in the country," Tanya Tumblin says.
Two Republicans with close ties to the Tea Party -- Tim Scott, an African-American congressman, and Nikki Haley, South Carolina's first female governor -- represent a change for a party that, not long ago, was arguing in favor of keeping the Confederate flag flying over the statehouse. But Tea Party voters also come with an independent streak.
"They're just as happy to send a Republican home who doesn't keep their promises as they are a Democrat," warns Charleston County Republican Party Chair Lin Bennett.
And that's the concern for candidates debating in Greenville Thursday night at the first presidential forum, hosted by Fox News. They have to appeal to diverse interests within the GOP without alienating any one of them.
David Lewkowict contributed to this report