GOP Eyeing Chris Christie's Success Winning The Latino Vote As A Model To Follow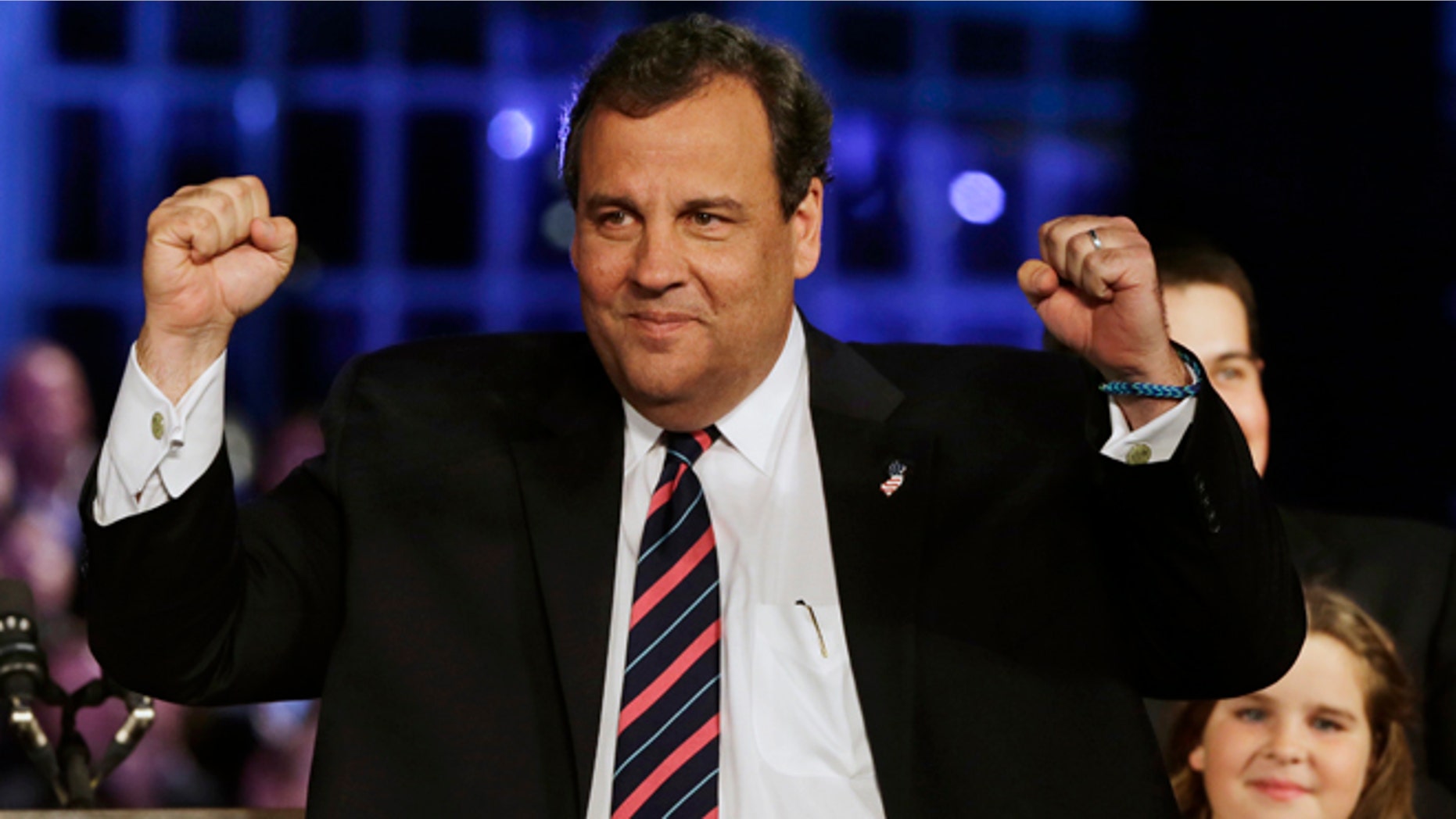 Gov. Chris Christie stepped up his pursuit of Latino voters this year – nominating a Cuban-American to the state Supreme Court, expressing support for allowing undocumented students to attend public colleges at the same tuition rates as other residents, and spending the last day of his campaign almost entirely in Latino enclaves.
It all paid off.
The Republican known for not mincing words got more than half of the Latino vote on Tuesday, when he cruised to a second term, beating his Democratic challenger, state Sen. Barbara Buono.
"We won the Latino vote last night," the Star Ledger quoted Christie as saying at a press conference Wednesday in Union City, where he visited the Jose Marti Freshman Academy. "Find me another Republican who's won the Latino vote recently. Why? It's about the relationships."
Not only did Christie beat a Democrat in a Democrat-leaning state, but he beat a Democrat who chose a Hispanic running mate, labor leader Milly Silva, who warned Latinos that Christie was a bully and a hard-liner who wears a moderate's mask.
The most update exit polls indicated that Christie snatched 51 percent of the Latino vote. It was quite a feat, given that in 2009 he got 35 percent of the vote among Latinos, who number 1.6 million in New Jersey, with 680,000 eligible to vote.
"When you're a Republican, you know you're on your way to a good night when you win Union City by 2,000 votes," said Christie in his Wednesday speech. Union City, for decades an immigrant gateway, is 85 percent Hispanic and traditionally ironclad Democrat.
The support Christie got from Latinos is expected to be closely analyzed by the national Republican Party, which many Latinos have said in polls and media interviews that they view negatively, especially after a presidential election year in 2012 when Republicans in the primary, then the candidate, Mitt Romney, embraced hard-line views on immigration, the Affordable Care Act and public assistance programs.
Indeed, President Barack Obama carried New Jersey in the 2012 election by more than 17 points, his biggest margin in the nation.
Christie, who is openly considering running for president, has said his success offers a template for broadening the GOP's appeal after the disastrous 2012 election cycle and the party's record-low approval ratings following the recent government shutdown.
A survey released in September showed that Hispanics have grown even more alienated from Republicans, despite some outreach efforts by the party this year. In the survey, by Public Religion Research Institute, about half of Hispanics said they viewed Republicans as "intolerant" and "out of touch."
In Christie's victory speech, some of the biggest cheers came when he said Washington could learn from what he has done in New Jersey.
Also with potential presidential overtones, Christie's resounding victory was intended to send a message to the GOP that a Republican with an inclusive pitch could win in Democratic territory.
"As your governor, it has never mattered where someone is from, whether they voted for me or not, what the color of their skin was, or their political party," Christie said in his victory speech. "For me, being governor has always about getting the job done, first."
Christie will take over later this month as chairman of the Republican Governors Association, a position that will further raise his national profile.
Christie became his party's biggest winner on a night in which Democrat Terry McAuliffe was elected Virginia's next governor, defeating conservative firebrand Ken Cuccinelli, who at one point came under fire for making a comment that made reference to immigrants and rats, which his staff said was taken out of context. Democrats won handily in other places too, such as in New York City.
Bill de Blasio is the first Democrat elected mayor of New York City in a generation.
It remains unclear how Latinos voted in these other elections.
De Blasio will rise to power hoping his landslide victory will grant him a mandate to push forward an ambitious liberal legislative agenda and tackle a looming fiscal crisis.
He was trouncing Republican rival Joe Lhota by nearly 50 percentage points in incomplete, unofficial returns on Tuesday. De Blasio made diversity a theme of his campaign, often highlighting his bi-racial children and courting Latinos. His victory speech included about a minute of several sentences in Spanish, prompting a discussion on social media sites about whether his Spanish is better than Mayor Michael Bloomberg's.
In Boston, Democrat Martin J. Walsh, legislator and labor leader, narrowly defeated Councilor at Large John R. Connolly to become the city's 48th mayor.
Walsh enjoyed a support from a broad cross section, getting 52 percent of the vote; Connolly got 48 percent.
Voters in Miami re-elected Mayor Tomás Regalado, a Republican who won by a landslide with 78 percent of the vote.
Miami Beach's mayoral election results were too close to call, likely requiring a recount.
Businessman Philip Levine won 50.48 percent of the vote, according to unofficial returns, The Miami Herald reported, less than the 50.5 percent required to avoid a recount. Levine's  closest opponent is Commissioner Michael Góngora.
The Associated Press contributed to this story.