GOP Credit Scandal Threatens to Halt Rubio's Momentum in Primary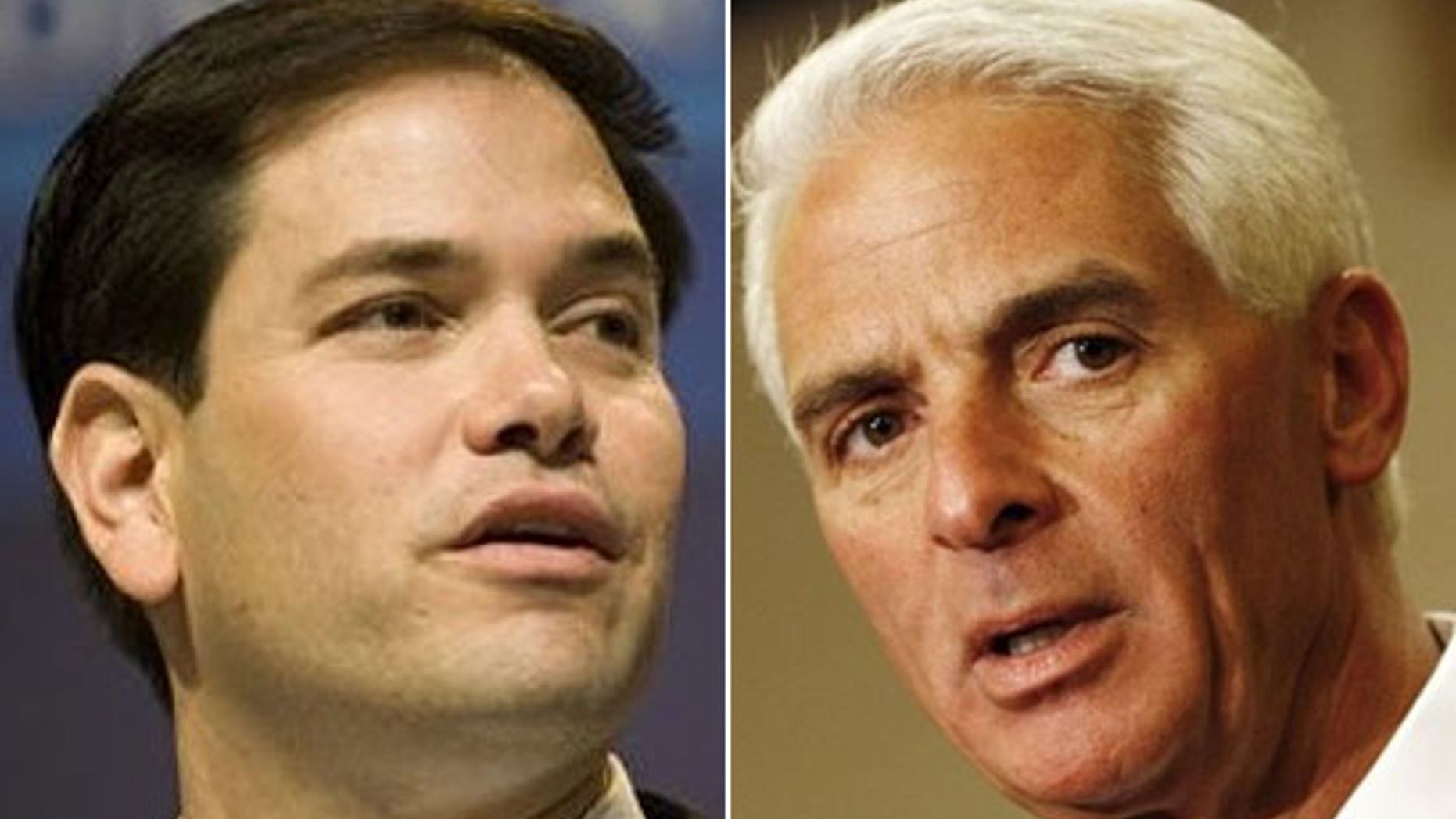 Florida Senate candidate Marco Rubio appeared to be cruising to an easy victory over Gov. Charlie Crist in the GOP primary.
But now a financial scandal involving spending on state GOP credit cards threatens to halt his momentum.
Federal authorities, including the IRS, are investigating how 27 American Express cards issued to party leaders and elected officials, including Rubio, were used. When cards are used at any time for personal items, it must be reported as income to the IRS.
Rubio, a former state House speaker, had a party card for nearly four years and admits using it for some personal expense, but he says he personally paid American Express for non-party charges.
The controversy comes at an inopportune time for Rubio who has a substantial lead against Crist in the polls and on Thursday picked up his latest high-profile endorsement, from former Vice President Dick Cheney.
On Wednesday, Rubio sent a $2,417 check to the state party as reimbursement for six flights that he said were inadvertently double-billed to the party and to state taxpayers, The Miami Herald reported.
Rubio said this week he has nothing to hide about his credit card use and that all of the party spending should be made public.
"Getting this information out in the open will be the best way to deal with it. As far as my spending is concerned, it was for legitimate political purposes. When I made personal charges, I paid for them directly to American Express," he said.
Crist asked federal prosecutors several weeks ago to investigate the credit cards used by state party officials, including Crist's hand-picked chairman, Jim Greer, who resigned in February after months of complaints about lavish spending.
Crist said earlier this week that he's considering abandoning the GOP primary race to run as an independent. He has until April 30 to decide whether he'll seek the Senate seat as an independent, months before the GOP primary in August.
A recent poll by Quinnipiac University in Connecticut showed Crist with a narrow lead against Rubio and the Democratic nominee, U.S. Rep Kendrick Meek, in a hypothetical three-way race.
Political experts say the controversy is likely to benefit Meeks in the general election more than Crist in the primary.
"Neither one of these Republicans is without blood on their hands on this issue," Susan McManus, a political science professor at the University of South Florida, told FoxNews.com.
McManus said voters are more focused on Washington than Tallahassee, Florida's capital.
"Voters want to hear about jobs and taxes," she said.
Still, there's been plenty of noise surrounding the credit scandal.
In February, Rubio accused Crist's campaign of leaking his state Republican Party American Express statements showing nearly $110,000 in charges over 25 months.
Rubio wrote a letter to the state GOP's new chairman, John Thrasher, calling the leak an "appalling act of political desperation" from the Crist campaign.
Rubio justified the charges as legitimate travel to promote the Republican Party of Florida, help Republican candidates and participate in county party fundraisers around the state.
The Miami Herald and the St. Petersburg Times, which obtained the records, listed several personal items found on the statements, including grocery bills and wine bought from a store near his Miami home. Rubio said he personally paid American Express $16,052.50 for nonparty expenses.
The Associated Press contributed to this report.