GOP candidates lay groundwork for Florida fight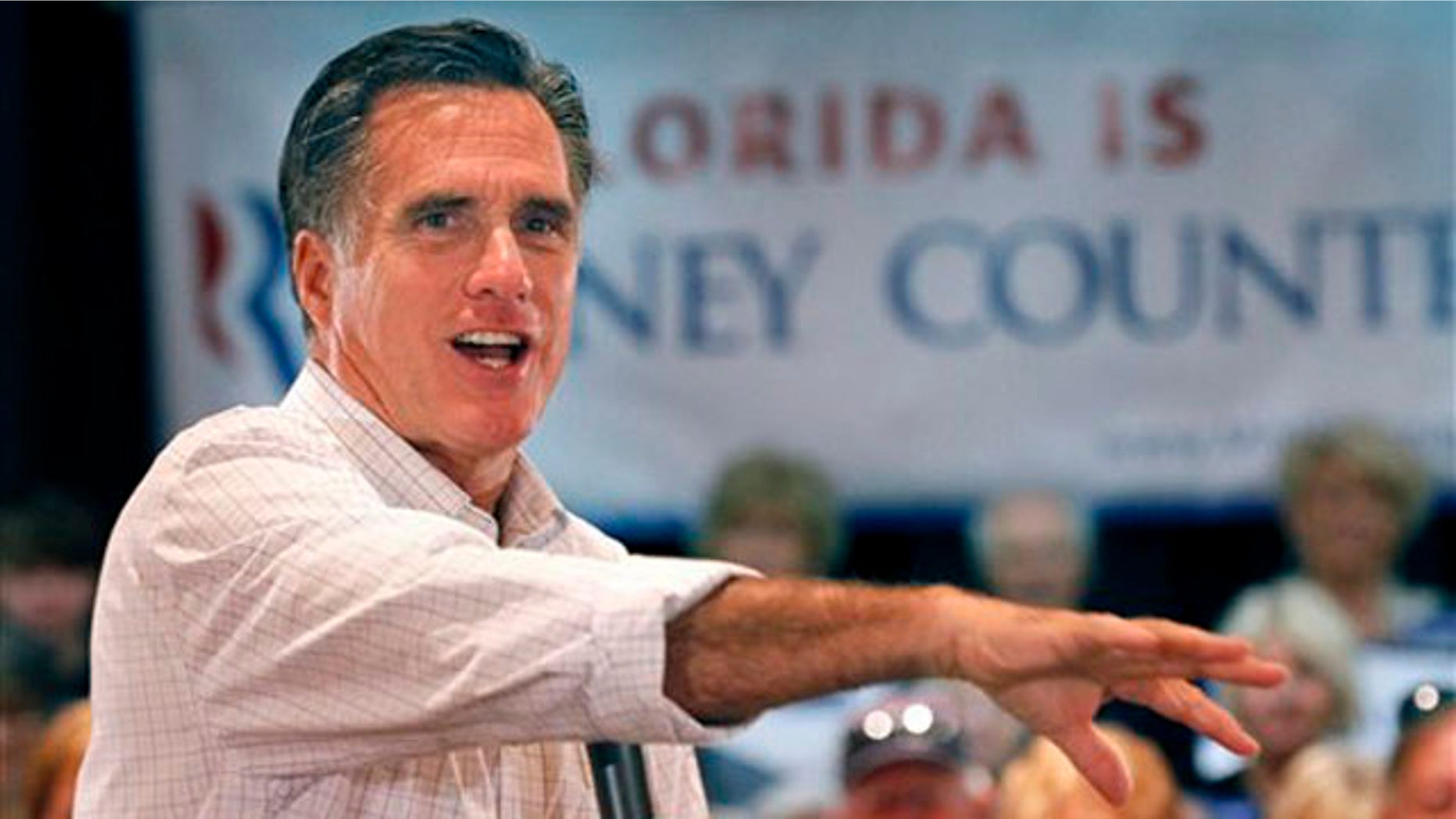 Before the polls even closed in South Carolina, the Republican presidential candidates were gearing up for another bruising battle in Florida -- recognizing that the race is unlikely to be wrapped up any time soon.
Newt Gingrich, who Fox News projects has won the South Carolina primary, hit pause on that state's campaign Saturday to hold a telephone town hall with Florida voters. After polls closed in South Carolina, his campaign tweeted in a fundraising pitch, "Thank you South Carolina! Help me deliver the knockout punch in Florida."
Mitt Romney, aides told Fox News, is meanwhile readying a fresh set of attacks on Gingrich in the Sunshine State.
The preparations confirm what the candidates are saying -- that South Carolina, which two weeks ago looked like it might be the end of the road for Romney's opponents, is now seen as just the beginning of a protracted battle for delegates.
"We have a long way to go, so come join us in Florida," Romney told supporters Saturday. "Then in Nevada, Michigan, Colorado. We have a long way to go."
The political dynamics in Florida are far different from those in South Carolina. A diverse state with heavy concentrations of senior, Hispanic and Jewish voters, Florida is a bigger battlefield with several major media markets. The candidates will almost immediately have to square off in the state for another debate on Monday. All four remaining candidates -- Romney, Gingrich, Ron Paul and Rick Santorum -- have confirmed they will attend, despite some earlier questions about Romney's schedule.
Issues like Medicare and Social Security are likely to play a bigger role in Florida. And immigration could be an interesting test for the candidates.
Romney so far has championed what is arguably the toughest immigration platform in the GOP field, while Gingrich has taken heat from conservatives for his proposal to allow some illegal immigrants with long-standing ties to their communities to stay in the U.S. South Carolina, which is fighting the federal government for the right to enact its own immigration enforcement overhaul, seemed friendlier territory for Romney's position.
But Hispanic-heavy Florida could have beef with, among other positions, Romney's pledge to veto the so-called Dream Act, a proposal that would let some illegal immigrants who came to the U.S. as children have a path to citizenship.
Gingrich has suggested that Romney will have a tough time on immigration in Florida. On his phone call Saturday with Florida voters, he also made a point of vowing to protect Social Security.
"I'm prepared to go on to Florida and continue to campaign on a full-blown basis," Gingrich told Fox News.
Romney, after watching his numbers drop in South Carolina, is preparing a newly aggressive approach.
The campaign on Saturday marked the "15th anniversary" of the House decision to reprimand Gingrich for ethics violations when he was speaker -- part of the tongue-in-cheek celebration was to involve a cake being delivered to Gingrich's South Carolina headquarters. Aides say Romney is planning two related attacks on Gingrich in Florida, demanding the release of supporting documents in the probe that led to his reprimand and the release of the agreement with Freddie Mac that paid his firm $1.6 million.
Aides say Romney also plans a "major" speech on the economy in advance of President Obama's State of the Union speech Tuesday, and that he will defend free enterprise -- and attack both Obama and Gingrich for allegedly threatening it.
Gingrich had been facing scrutiny from fellow conservatives for criticizing Romney's tenure at investment firm Bain Capital. The former speaker has since eased off those attacks.
Gingrich, meanwhile, has refused to release more records dating back to the ethics investigation, noting that much of that information is publicly available online. Gingrich accused Romney of trying to divert away from his own refusal to release his tax records before April.
The polls in Florida show Romney well ahead, but they are for the most part a few days old. South Carolina's results could easily influence voter opinion in Florida.
Gingrich, who represented Georgia in Congress, is trying to emphasize his southern roots. At a South Carolina diner Saturday, he said he feels comfortable. "I don't think they serve New England clam chowder here," he said, in an apparent dig at the former Massachusetts governor.
Meanwhile, Paul and Santorum are also preparing for Florida and beyond.
Santorum is casting himself as the true conservative in the race. On Saturday, he criticized Gingrich for his past support of an individual mandate -- the requirement that Americans buy health insurance that is the linchpin of the federal health care overhaul.
"We're putting together a national campaign," Santorum told Fox News. "The longer this campaign goes on, the better it is for the Republican Party."
Paul is looking beyond even Florida, despite planning to attend the state's debates. He kept a heavy presence in New Hampshire, where voters are more amenable to his libertarian-leaning philosophy, and took second place in that contest. His campaign was not so wall-to-wall in South Carolina, which Paul has somewhat downplayed.
Fox News' Carl Cameron contributed to this report.