Giuliani clarifies statements on Stormy payment, Comey firing
Rudy Giuliani put out a three-point clarification Friday regarding comments he made in bombshell interviews this week about the hush-money payment to porn star Stormy Daniels and more, just hours after President Trump said the latest addition to his legal team would "get his facts straight."
The former New York City mayor, now representing Trump in Special Counsel Robert Mueller's investigation, released a statement "intended to clarify" the "views" he shared in interviews this week.
In an exclusive interview with Fox News' "Hannity" on Wednesday, Giuliani revealed that Trump reimbursed his personal attorney Michael Cohen for the $130,000 payment made to Daniels in the weeks leading up to the 2016 election in exchange for her silence about an alleged sexual encounter with Trump in 2006.
TRUMP SAYS GIULIANI WILL 'GET HIS FACTS STRAIGHT,' KNOWS RUSSIA PROBE IS A 'WITCH HUNT'  
Notably, Giuliani did not walk back the statement that Trump reimbursed Cohen, in his clarification on Friday. But he tried to clear the air on several other potentially problematic statements.
"These are my views," Giuliani's statement began. "First: There is no campaign violation. The payment was made to resolve a personal and false allegation in order to protect the President's family. It would have been done in any event, whether he was a candidate or not."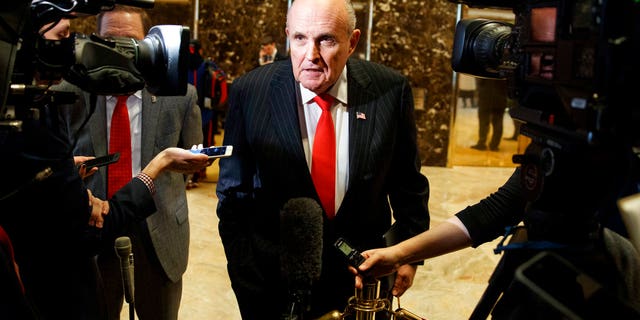 That may have been a reference to comments he made on "Fox & Friends" early Thursday, where he suggested the payment had political implications.
"It wasn't for the campaign," Giuliani said on "Fox & Friends," but then added, "Imagine if that [allegation] came out on Oct. 15, 2016, in the middle of the last debate with Hillary Clinton?"
That remark raised questions of whether the payment was campaign-related, and possibly a campaign finance violation, which Trump's legal team denies.
Giuliani continued in his statement Friday: "Second: My references to timing were not describing my understanding of the President's knowledge, but instead, my understanding of these matters."
Trump, last month, had denied having any knowledge about the payment to Daniels in the weeks leading up to Election Day. While Giuliani said this week that Trump made the reimbursement, he also said Thursday that Trump didn't know all the details until about 10 days ago.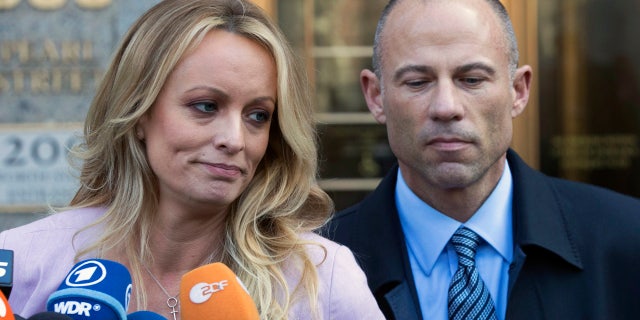 Giuliani, lastly, clarified a comment he made about the firing of James Comey. Giuliani had suggested that Trump fired Comey because he "would not, among other things, say that [Trump] wasn't a target of the [Russia] investigation."
TRUMP SAYS STORMY PAYMENT NEVER CAME FROM CAMPAIGN, WAS MEANT TO STOP 'FALSE' CLAIMS 
"It is undisputed that the President's dismissal of former Director Comey—an inferior executive officer—was clearly in his Article II power," Giuliani said Friday. "Recent revelations about former Director Comey further confirm the wisdom of the President's decision, which was plainly in the best interests of our nation."
Earlier Friday, Trump defended Giuliani as a "great guy" who "just started days ago" and said "he'll get his facts straight."
"When Rudy made the statements—Rudy is great, but Rudy has just started and he wasn't familiar with everything," Trump said Friday in a press gaggle at Joint Base Andrews. "He's a special guy and he understands that this is a witch hunt."