Gingrich Had Second Line of Credit at Tiffany's, Campaign Says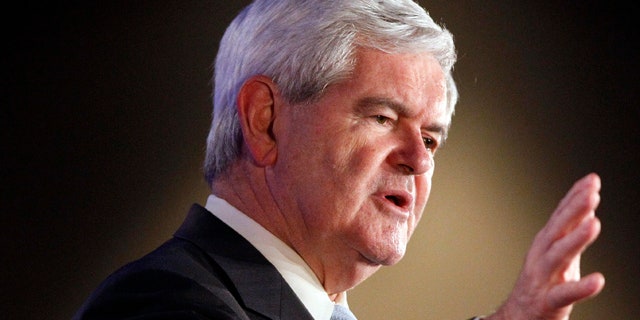 NEWYou can now listen to Fox News articles!
Newt Gingrich's presidential bid hit another snag Tuesday when it was revealed the former speaker of the House had taken out a second line of credit at high-end jeweler Tiffany's, this one valued between $500,000 and $1 million.
Joe DeSantis, the communications director for the Gingrich campaign, told Fox News this line of credit was taken out sometime after Jan. 1, 2010, and it has been paid off in full.
The new disclosure comes a month after news broke that Gingrich or his wife, Callista, had an previous credit line of $250,000 to $500,000 at the store, news that critics used to paint Gingrich as out of touch with ordinary Americans.
Gingrich has faced a virtual avalanche of bad news since announcing his candidacy last month. Fellow Republicans took him to task for objecting to the House GOP's budget solution. He later was criticized for leaving the campaign trail to take a cruise in the Mediterranean, and that was said to be one of the factors behind a mass exodus of top campaign staff members earlier this month.
And Tuesday, two of Gingrich's top fundraisers quit the campaign as well, amid accusations of lackluster fundraising and heavy spending.
But Gingrich has said he'll continue fighting for the presidency "no matter what it takes."
Fox News' Jake Gibson contributed to this report.